Not only is Port Townsend a great spot for a quick getaway all year round, it is a particularly wonderful location to take that special someone for a weekend trip. Here are a few of the romantic activities you can enjoy for Valentine's Day, or whenever you plan on staying!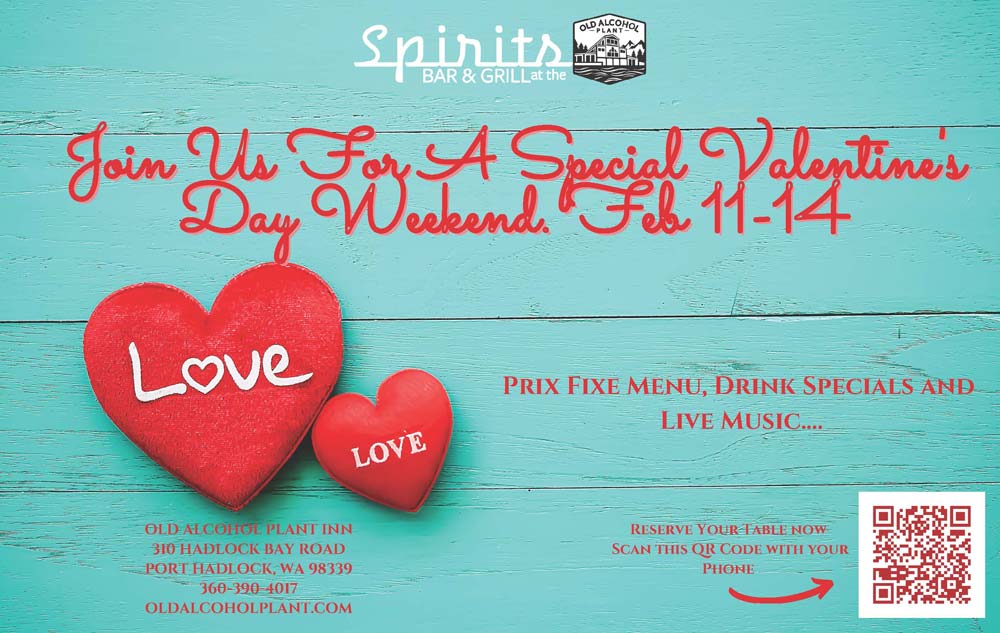 The Old Alcohol Plant is featuring a special Valentine's Day Weekend at the Spirits Bar & Grill. Celebrate with drink specials, Prix fixe menu and live music at the Old Alcohol Plant's Spirit Bar and Grill starting Friday, Feb 11th through Monday, Feb 14th. Reserve your table today!
Visit Finnriver Farm and Cidery to experience "Up With Love" on February 13th. The event will feature performances from the Pop Up Movement, a seasonal dinner special by Finnriver Kitchen, Love & Bubbles and other cocktails and delicious dessert offerings.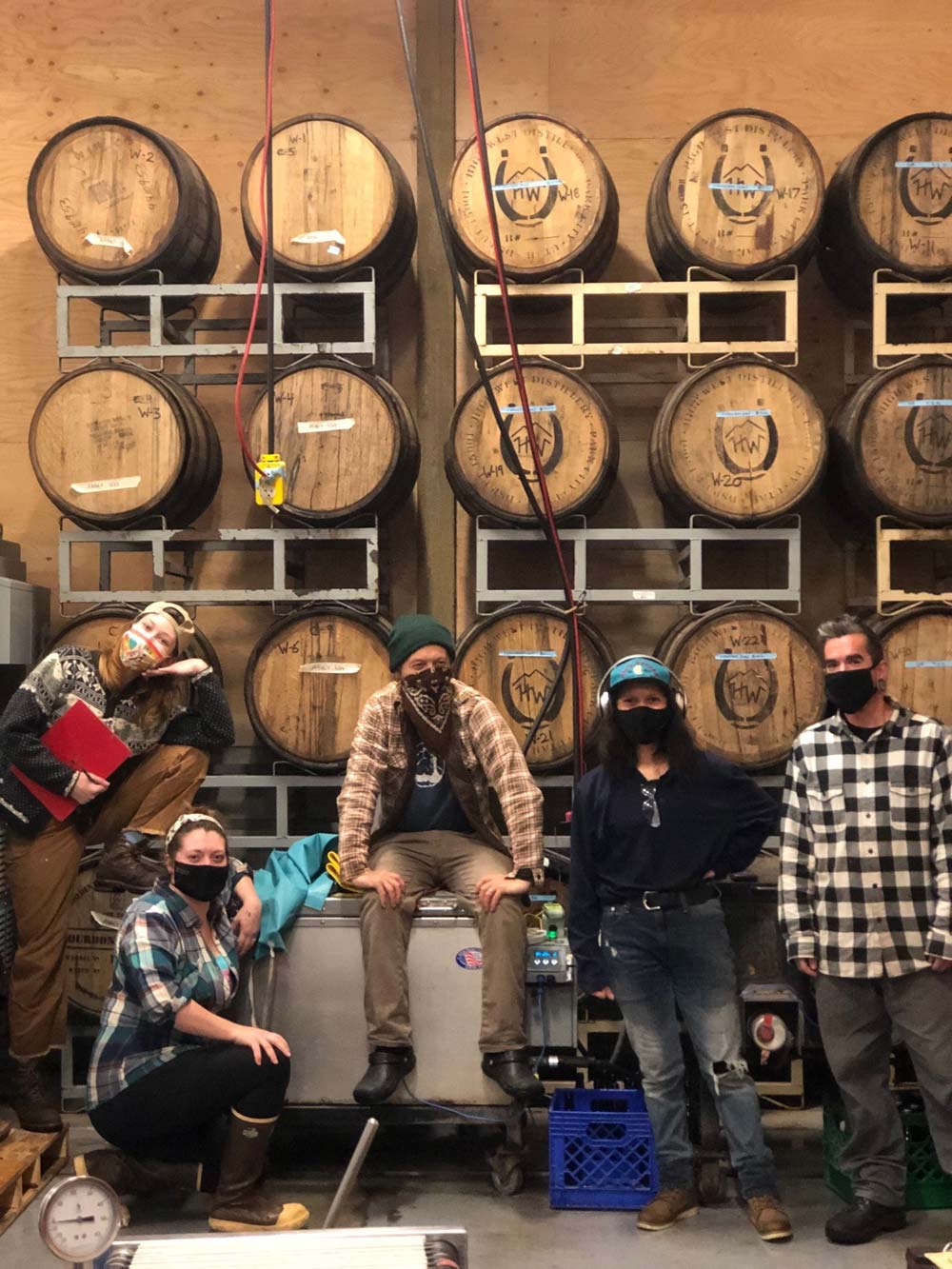 There are many fantastic options for places to stay on your trip. Consider some of the downtown hotels like the Palace Hotel or Waterstreet Hotel to enjoy a classic Port Townsend experience. Or, you can check out one of the many fantastic B&B locations in the city like the Blue Gull Inn or Old Consulate Inn. If you're just in town for a day trip, consider stopping in at many of the fantastic shops in the city to get that perfect gift for your special someone.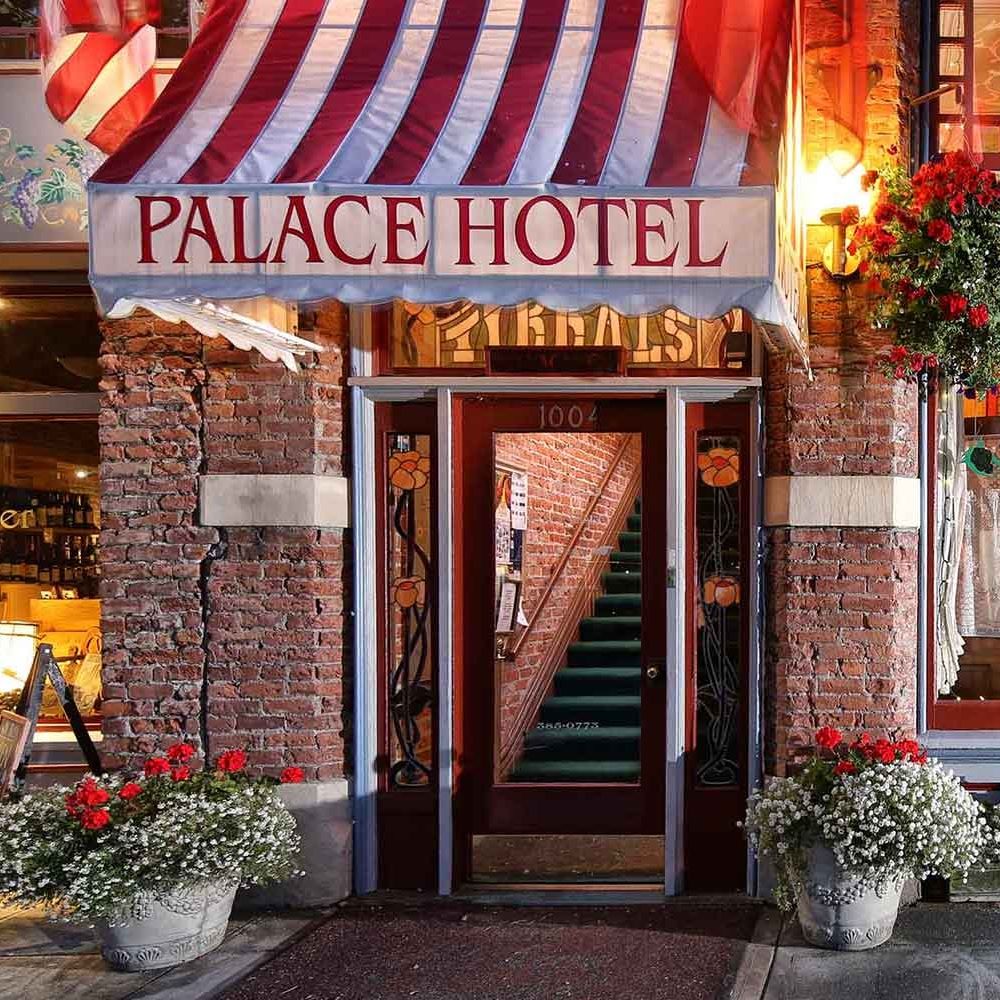 For any movie goers interested in a unique viewing experience, consider taking in a film at the Rose Theatre. The Rose is a beautiful location that lives up to its roots as a Vaudeville Theatre. Enjoy a film at the Rose, or head upstairs to the Starlight Room and relax on couches in a more intimate viewing setting.
There are plenty of other fun things to do in Port Townsend if you don't make it for Valentine's Day.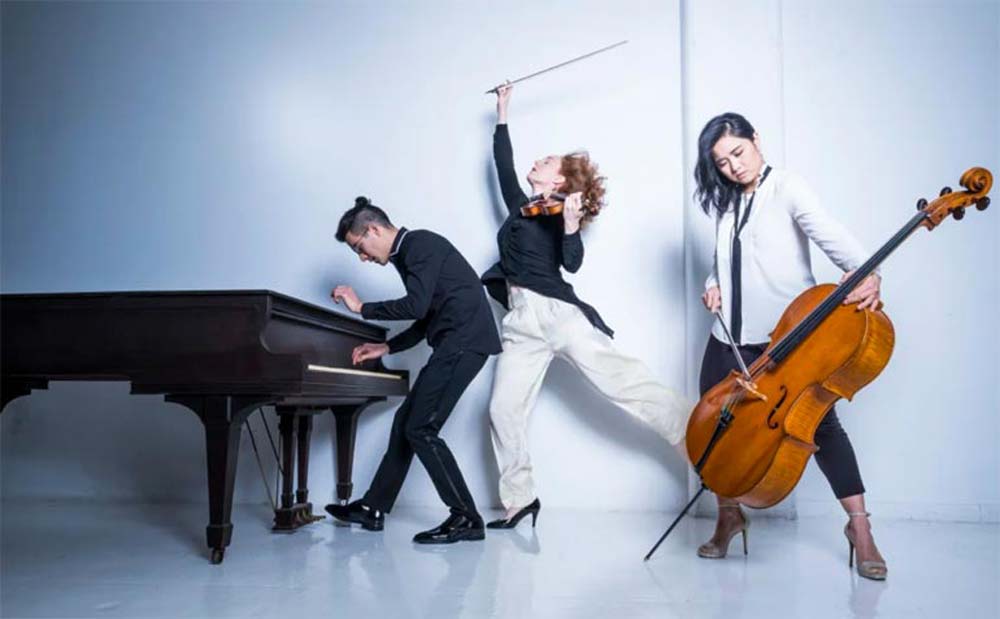 The Port Townsend Chamber Music series presented by Centrum is returning for in person performances at the Joseph F. Wheeler Theater at Fort Worden State Park. The Merz Trio will be performing on February 20. From Centrum:
"Hailed as 'artists in the deepest sense of the word' and lauded for their 'stunning virtuosity,' Merz Trio won the prestigious 2021 Naumberg competition, as well as at the Concert Artists Guild, Fischoff, and Chesapeake Competitions. Their narrative programming style juxtaposes classical standards, new music, and their own arrangements interwoven with introductions and context from the Trio's members. Enjoy witnessing their rapid rise in the world of chamber music."
Looking to improve your Instagram skills? Why not try Instagram for Artists with David Owen Hasting on February 24. The online course will take you through everything Instagram, from starting an account and how to use hashtags effectively, all the way through to creating content and maintaining a consistent presence. Visit Northwind Art to sign up for the course.
No matter why or when you visit, Port Townsend has a little something for everyone. Visit EnjoyPT.com for help with planning your future trip!
Port Townsend is one of those rare locations that is a 12-month destination with mild winters and gorgeous summers. There are plenty of options for adventure outside all year round, including enjoying the ocean, viewing beautiful scenery, and exploring the fantastic trails spread throughout the city. Check out some of these locations on your next visit to this amazing destination.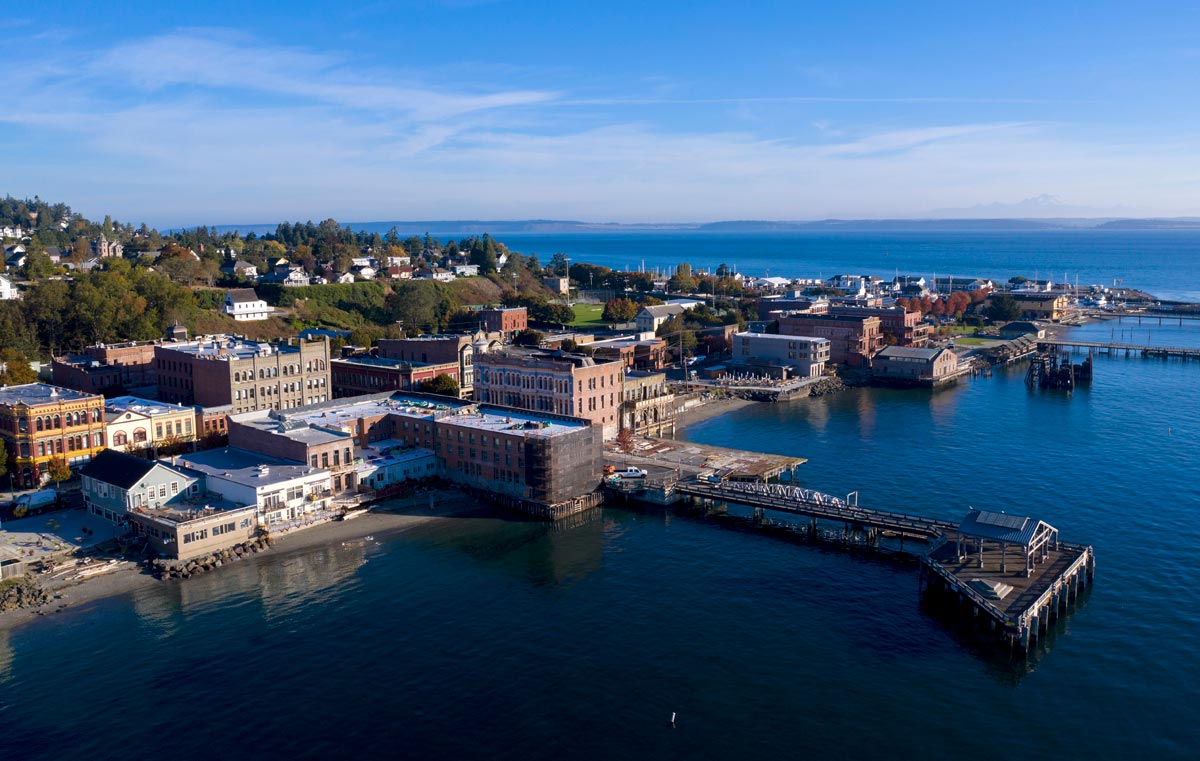 It's impossible to visit Port Townsend without getting amazing views of the ocean. Visit Point Hudson to stroll along the beach and soak in views of the Straits of Juan de Fuca. Or, visit the Point Wilson Lighthouse at Fort Worden and learn about the maritime and Port Townsend history of the lighthouse, then explore the beach below the bluffs at the Fort.
If you'd like to experience Port Townsend through its trails, there are a couple of options that will give you the most comprehensive experience of the town.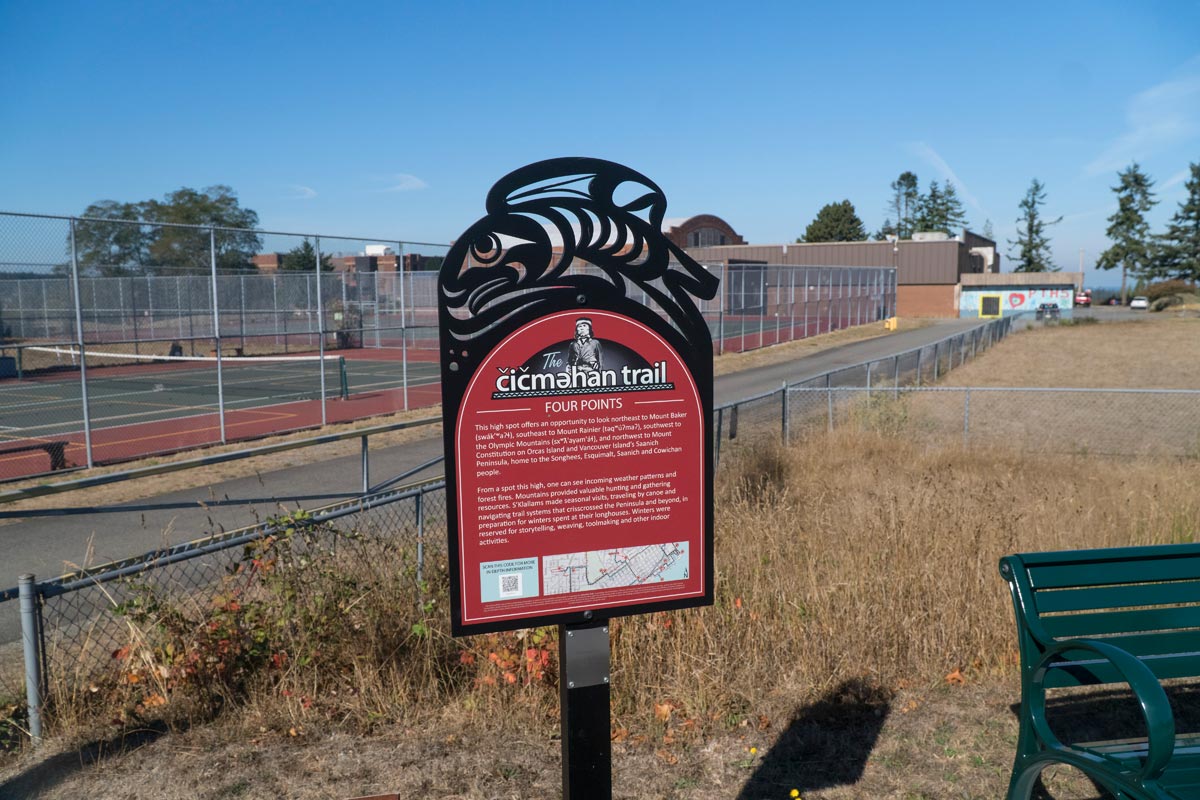 The čičməhán Trail (Cheech-ma-han) highlights areas of indigenous importance in Port Townsend.  Explore the trail by foot, bike or car! The trail is made up of way points you can explore around town one at a time, and it's a fantastic way to explore not only the community's history, but the town in general.
Another popular trail is the Larry Scott Trail, which is the starting point for the Olympic Discovery Trail. Beginning at the picturesque working waterfront known as Boat Haven, the trail explores the areas around Port Townsend and it works its way across the Peninsula as the trail connects with trailheads further west.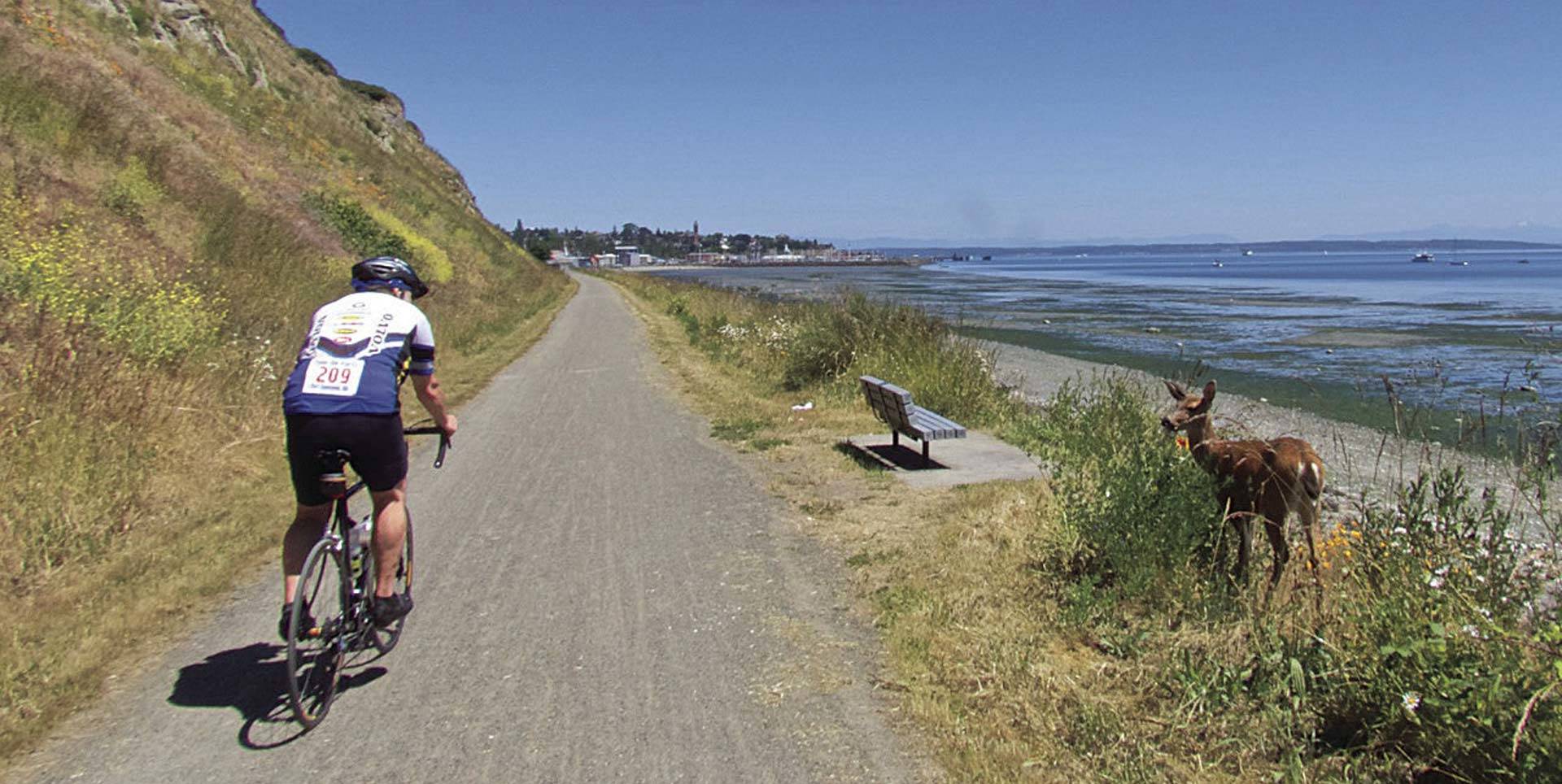 Outside of town is another beautiful location for exploring, the Ludlow Falls Trail. It's a fantastic, year-round trail perfect for a quick stop either coming in or leaving Port Townsend. Follow the trail for a quick there and back walk to a beautiful overlook of the falls.  The trail is only .6 miles so perfect for a quick walk about.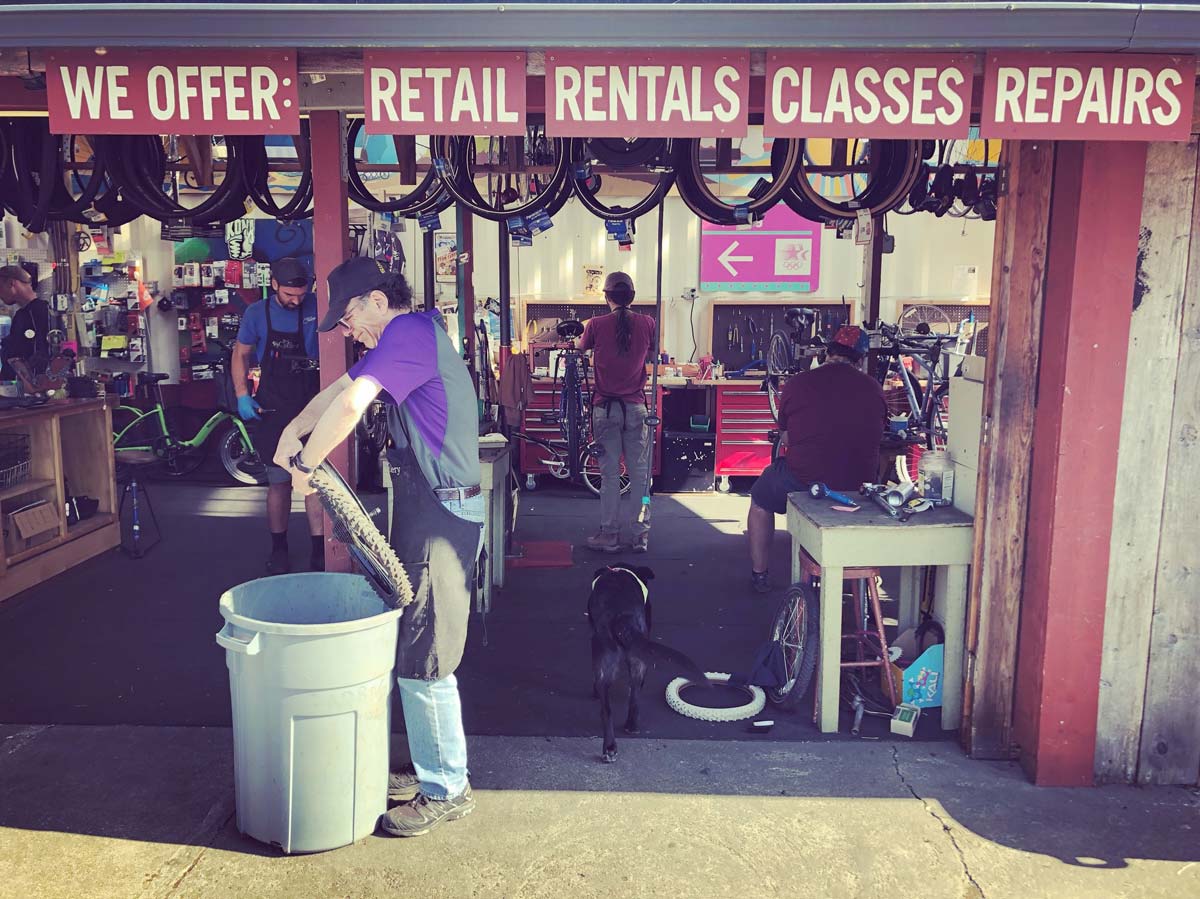 If you'd like to explore the city on wheels, there are great local options for bike rentals in town. The ReCyclery has a fantastic fleet of bikes and each rental comes with a helmet and bike lock. Also, if you're only in town for the weekend, you can still return bikes on Sunday or Monday when the shop is closed, the staff will coordinate drop off with you. There are endless bike lanes threaded throughout the rider-friendly which will keep you connected to where you want to be!
To get great views of the area from the water, consider booking a trip with Olympic Kayak Tours. The tours offer unguided and guided options with an experienced naturalist. It's a truly unique way to experience the beauty of the area.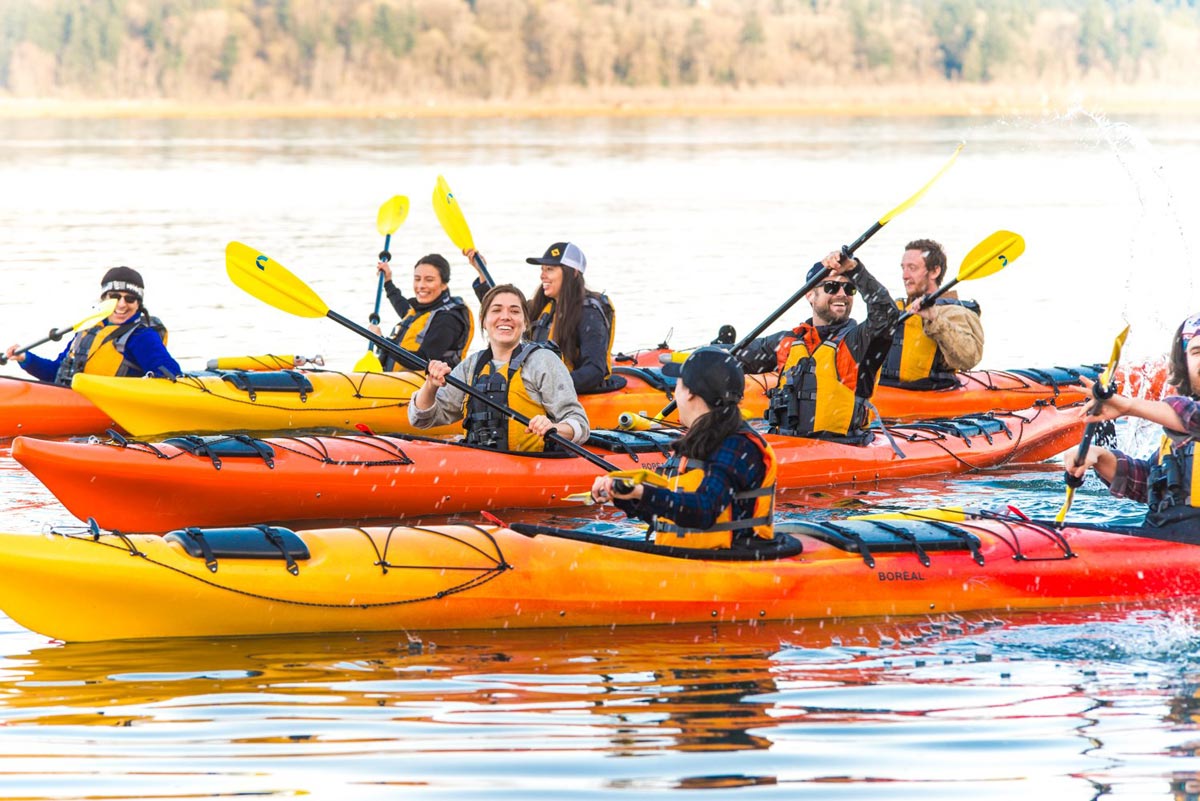 No matter what your preferred exploration method, Port Townsend has an experience for everyone! Visit Enjoypt.com to get helpful tips on planning your next dream getaway!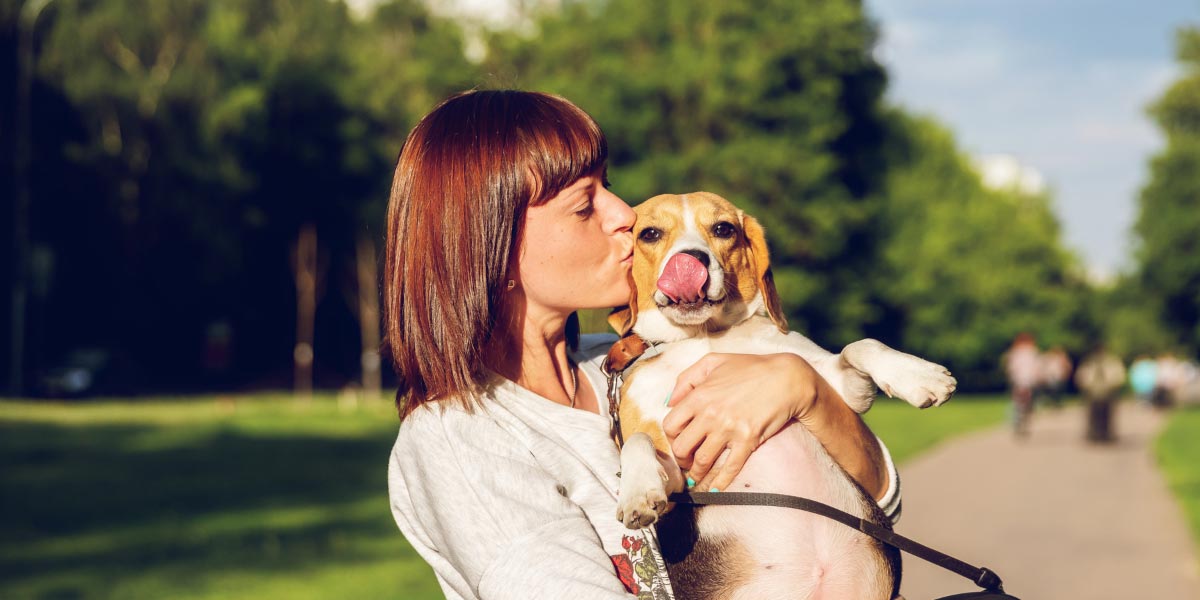 Is Port Townsend pet friendly? Absolutely! PT is a popular destination for travelers with furry friends. You'll often find a full bowl of water outside of shops and restaurants, and a friendly face offering your four-legged friend a treat.
 Food & Drink
In the summer and fall months, when it is warm enough, there are a variety of restaurants and eating establishments with outside patio areas that are pet friendly.
Accommodations
Leash Laws
Dogs are allowed in all Port Townsend City Parks, and pets are allowed in most Washington State Parks. However, pets must be under control at all times. Dogs are to be on a leach no more than eight feet long. Owners are responsible for cleaning up after their pets. Pets are not permitted on designated swimming beaches.
Ferries
Ferry travel with dogs is allowed, but they should stay in your car, or on a leash on the car deck if you are a walk-on passenger. Otherwise, they must be kept in pet carriers. On some ferries it is possible to take your animal to the outside upper decks, but they may not be in the cabin at any time. This of course does not apply to a certified service animal.
Dog Parks
A new dog park, "Mountain View Dog Park," is huge and fabulous. It is one acre surrounded by a new fence, and is located between The ReCyclery and the community pool at 1925 Blaine St. Chetzemoka Park also has a small informal off-leach dog park at the corner of Hudson and Taft streets for a brief romp.
Create your extraordinary itinerary.