We are having glorious weather in Port Townsend right now. Perfect for our outdoor events and weekend Farmers Markets. Port Townsend is bursting with activities and experiences for Spring. Port Townsend is a gorgeous year-round destination with exciting activities indoor and out, no matter the season! Consider some of these amazing events happening in the coming weeks for an exciting getaway! Music is springing forward with the return of Buskers on the Block at the Tyler Street Plaza on Water Street downtown. Main Street Programs bring you local musicians who create music and fun for a free, casual small-scale venue from 2-3pm most Thursdays beginning this month. Later this summer, the THING is back and will no doubt be a sold-out event – plan ahead! https://thingnw.org/ While the shopping and wonderful restaurants are always great, the galleries, museums and extensive trail system are fabulous ways to truly experience this community.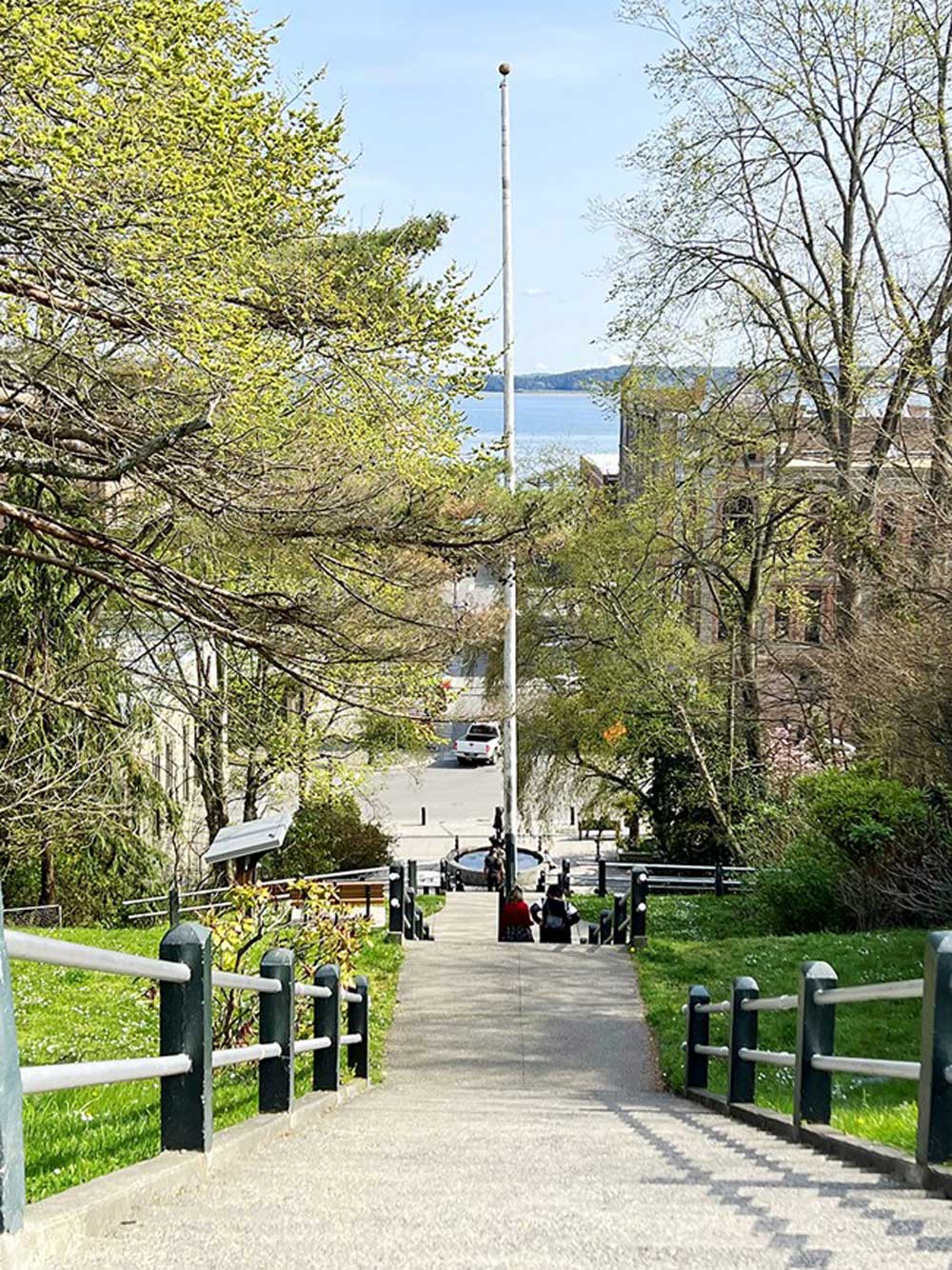 Port Townsend Famers Market open Saturdays, April to October from 9am – 2pm. Tyler & Lawrence Streets, PT. While you are there don't miss out on visiting our great Uptown shops right near the marketplace as well as the fabulous Victorian homes and iconic buildings nearby. Stop in at the Chamber Visitor Center to pick up a "Walking Tour" map.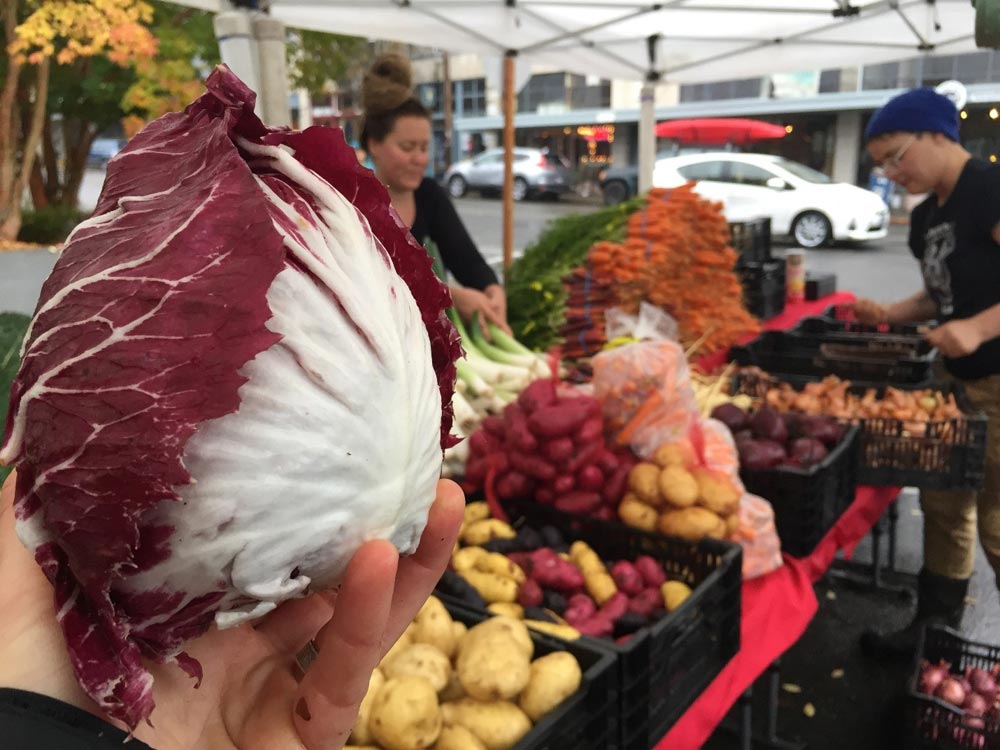 May is Rhody Week back after a two-year hiatus with parades, runs and community-wide events all week. Check out www.rhodyfestival.org for event schedule.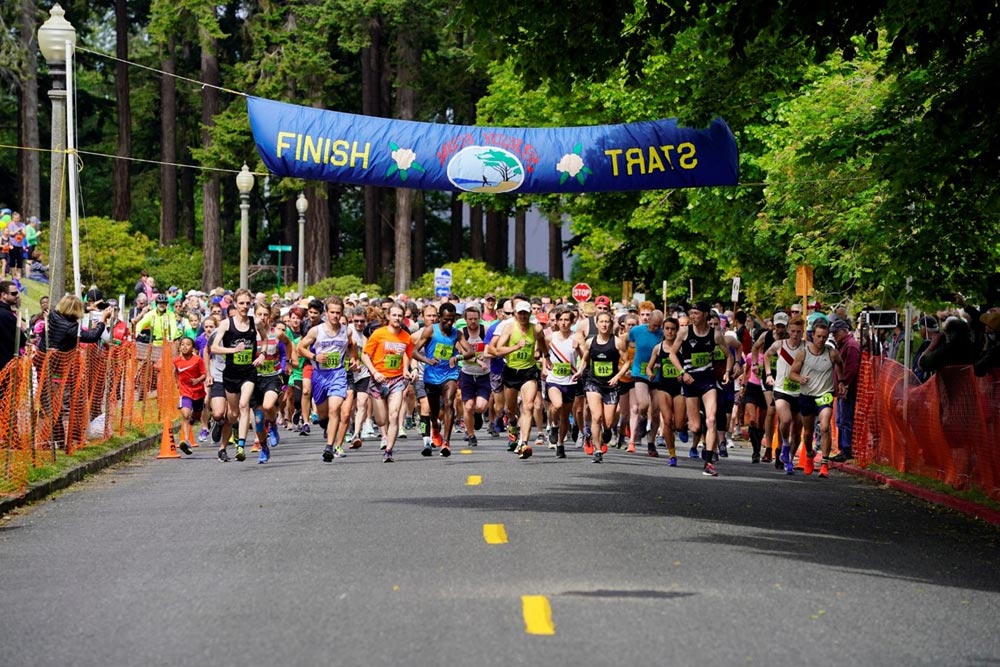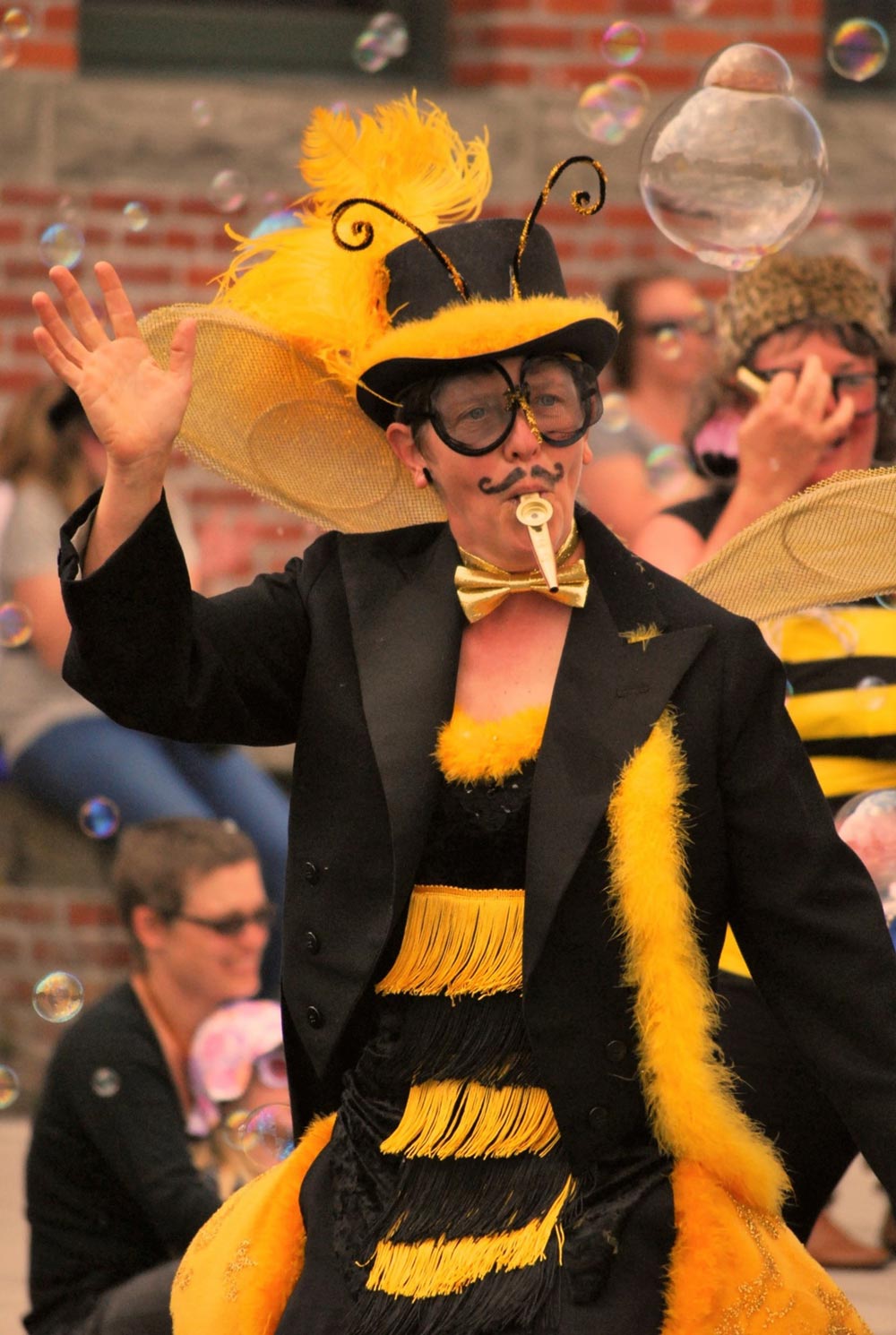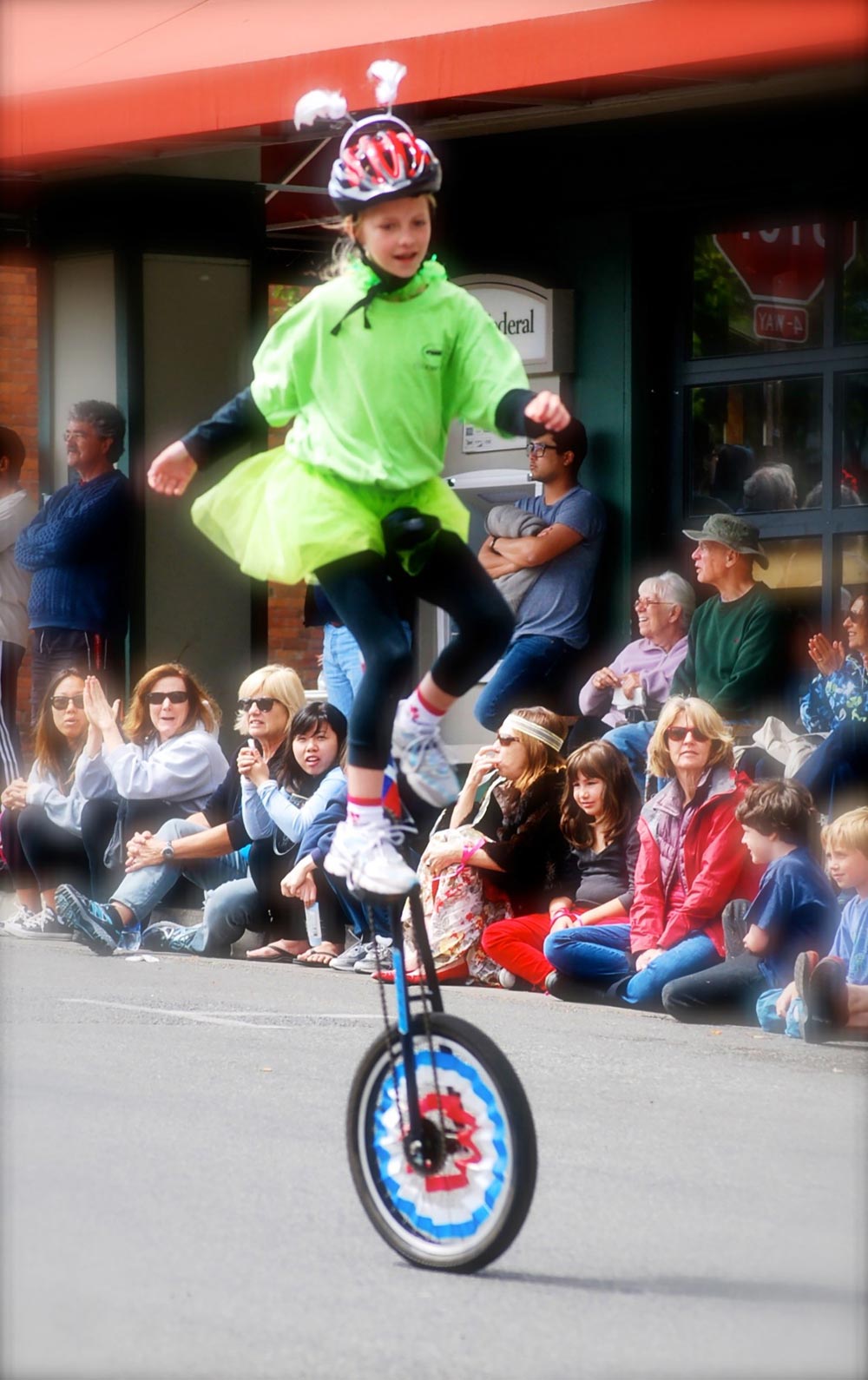 Port Townsend is a fantastic year-round destination, but its beauty really starts to shine in the spring time. Be sure to check out EnjoyPT.com to start planning your trip! Leave the ordinary behind, experience the extraordinary!
Port Townsend is a fantastic year-round destination, but its beauty really starts to shine in the spring time.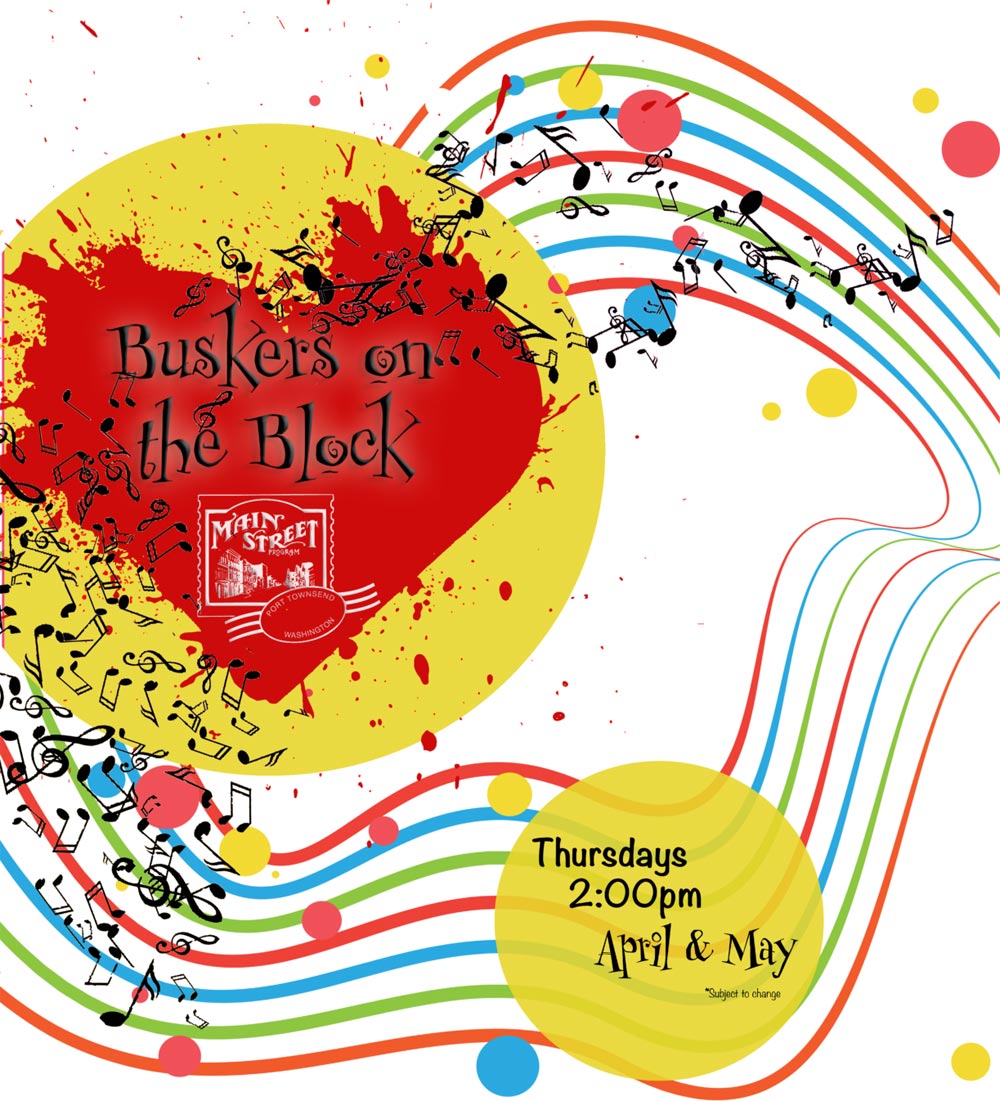 Buskers on the Block
Tyler Plaza at Tyler and Water Street. Port Townsend's Main Street organization brings you local musicians who bring music and fun to our downtown area in free casual small-scale performances from 2-3 PM  most Thursdays beginning April 2022.
April 7 Jack Dwyer,  is a multi-instrumentalist, singer/songwriter, and teacher based in the Pacific Northwest.  Featuring classic and traditional American repertoire as well as original music.
April 14 Jonathan Doyle, Saxophonist, clarinetist, jug blower, bass saxophonist, composer, and arranger
April 21 Corinne Adams, Celtic fiddle
April 28  Phina Pipia is a classically trained vocalist and multi-instrumentalist. Her work is characterized by rich vocals, nontraditional instrumentation and inventive lyrics that cut straight to the heart.
May 5 Jere Canote Lively fiddle tunes and old country songs
May 12  Scott Braman eclectic instrumental guitar; classic rock, folk, light jazz and originals
May 19  Kristin Myers—singer, songwriter, guitarist plays whimsical folk
May 26 tba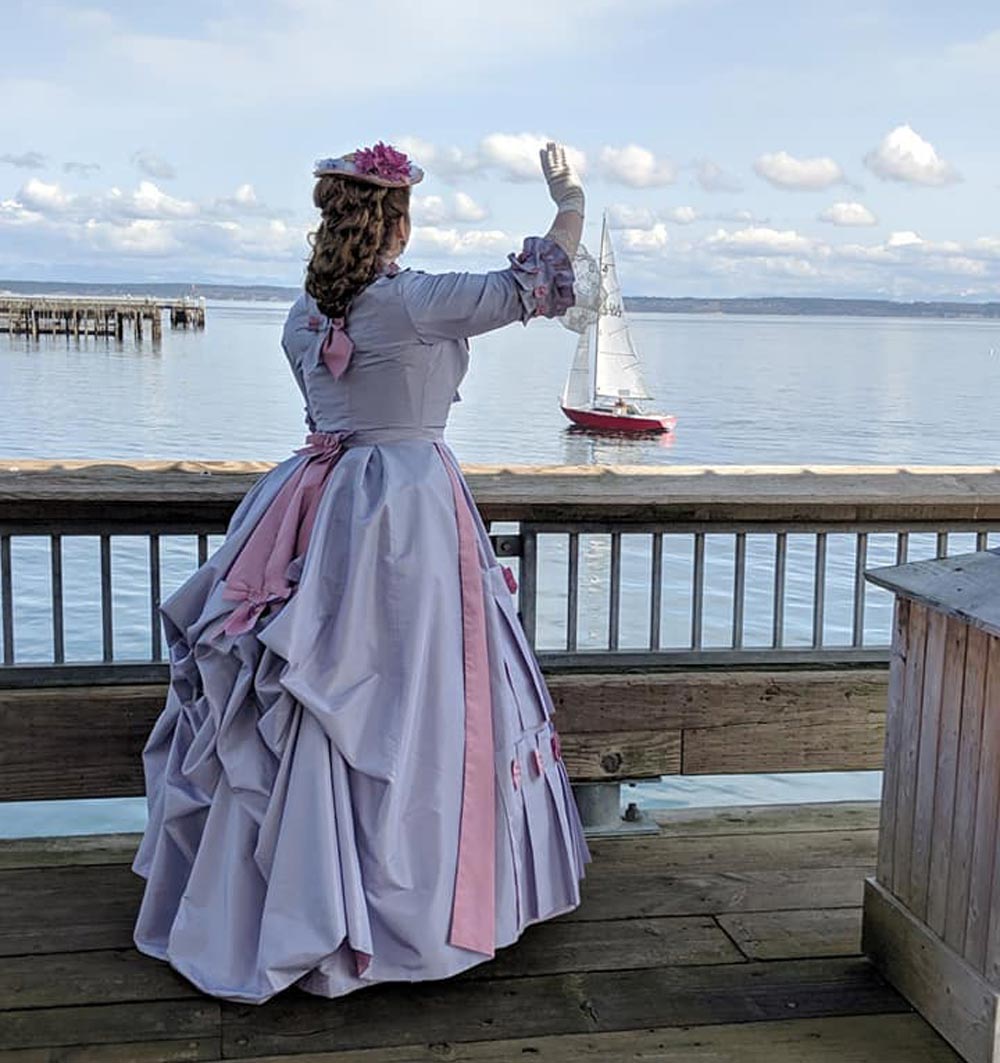 Port Townsend Victorian Festival
This heritage event was founded in 1996 to celebrate the history and lifestyle of early settlers in Port Townsend, runs April 29, 2022 through May 1, 2022 from 8:00 am – 5:00 pm.

Uptown Walking Tours
Uptown Walking tours are new this year! Local guides will regale walkers with tales of the lives of Uptown citizens and their abodes. The schedule includes a one-time exclusive Walking Tour, limited to 16 people and featuring an invitation to step into the iconic Anne Starrett House. Tour guides have planned a round-trip walking journey from the Courthouse and past Uptown homes to the Starrett House, where homeowners will guide them through the elegant parlors of this historic home. The McCurdy House offers another opportunity to enter a historic home, with entry to the parlor and library as part of the tour. Visitors will hear the history of this heritage home and stories of the owners' experience restoring a Victorian house.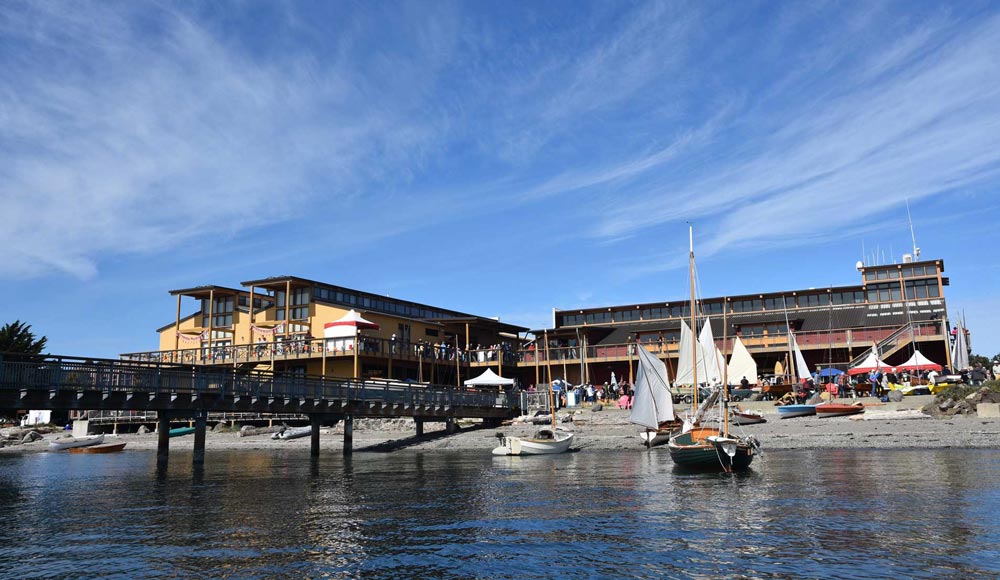 Northwest Maritime Center
New and open to all tours of the world-renowned Northwest Maritime Center launching in April and free to all.  431 Water Street, Port Townsend . 5:00-6:00 pm. There is no better place to learn from the Sea. Family-friendly, on-the-water activities are planned for this summer. So if you are planning a stay in Port Townsend this summer, be certain to check out this link https://nwmaritime.org/programs/adult-programs/adult-learn-to-sail-classes/.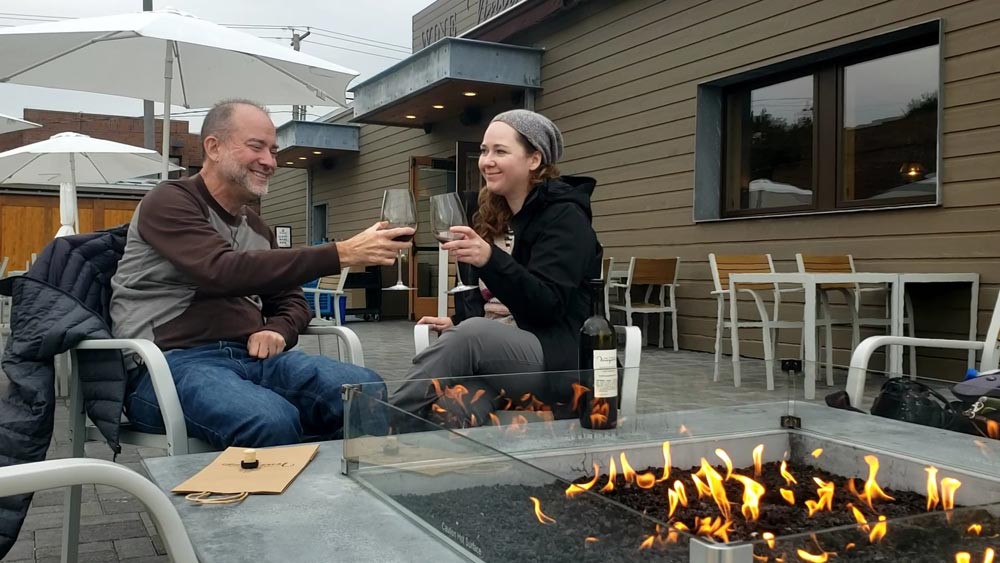 Port Townsend Vintage
Love great wine, historical waterfront buildings and fabulous music? Check Port Townsend Vintage downtown  at 725 Water Street from 4:30 – 6:30 pm.
April 1: Jazz with Jean Lenke and Steve Kirk
April 8: Jazz Trio with Jenny Davis
April 15: Mike, Val, George ~ Gershwin Tribute
April 22: Clarinetist, Jonathan Doyle
April 29: Trevor Hanson, classical, jazz, rock, folk, & other styles
May 6: Guitarist, Brian Douglas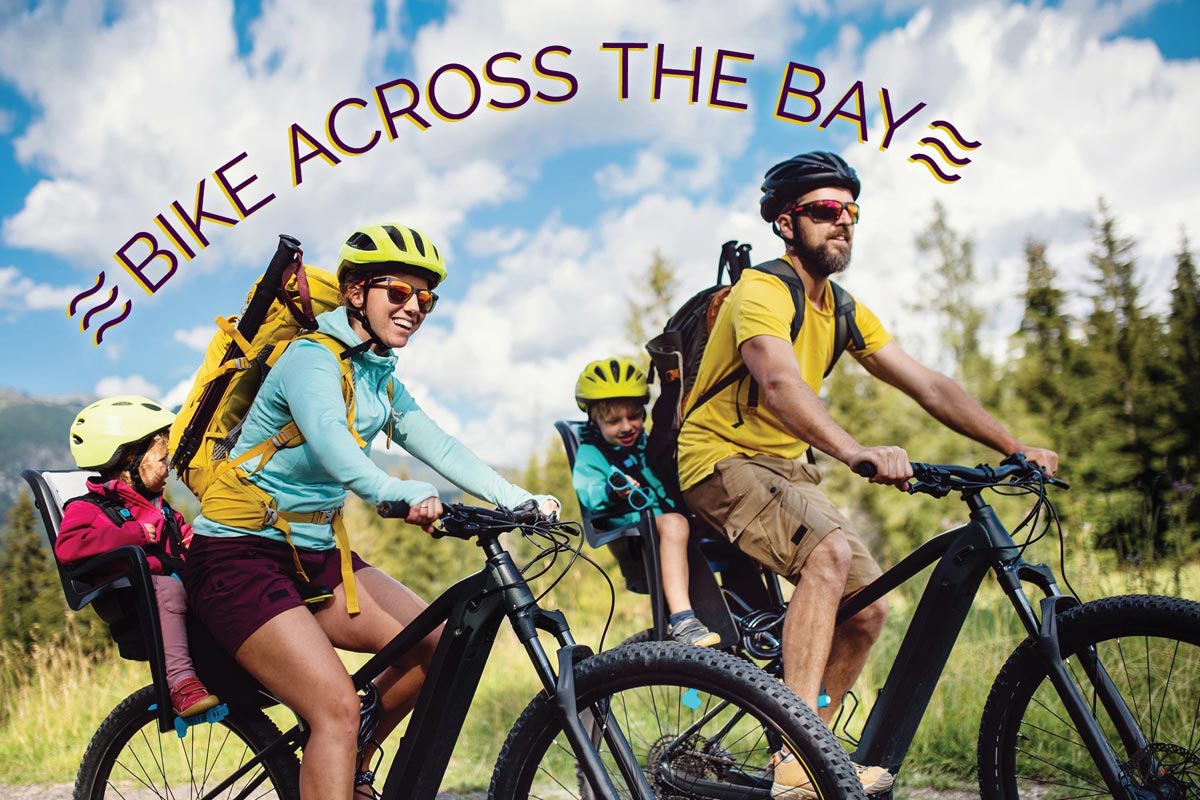 With Jefferson Transit's new Kingston Express Shuttle program, it's easier than ever to explore the trails around Port Townsend and Jefferson County on bicycle!
The transit service will have four stops, the Kingston Ferry Terminal, the Gateway Visitor Center, Four Corners Park and Ride and Haines Place Park and Ride in Port Townsend. You can utilize any one of these as a jumping off point for cycling adventures on the Peninsula, not to mention the amazing trails and pathways in Jefferson County. You can also return from any of these locations. The Express Shuttle is currently free through March 31, and then only $8 or $6 for youth under 18 and seniors.
The shuttle comes equipped with bike mounts, and using the shuttle allows visitors to lower their carbon footprint and experience Port Townsend and Jefferson County in a unique and exciting way! Check the Chamber of Jefferon County website and EnjoyPT.com for future updates.
Create your extraordinary itinerary.