Low-Impact Travel Options
Port Townsend makes it easy to explore our area in a sustainable and eco-friendly way via bicycles and public transportation. Nestled on the northeastern tip of the Olympic Peninsula, Port Townsend offers a unique blend of historical interest, natural beauty, and a vibrant arts and culture scene. By choosing low-impact travel methods, you not only contribute to preserving the town's heritage and ecology but also enjoy a more immersive and authentic experience.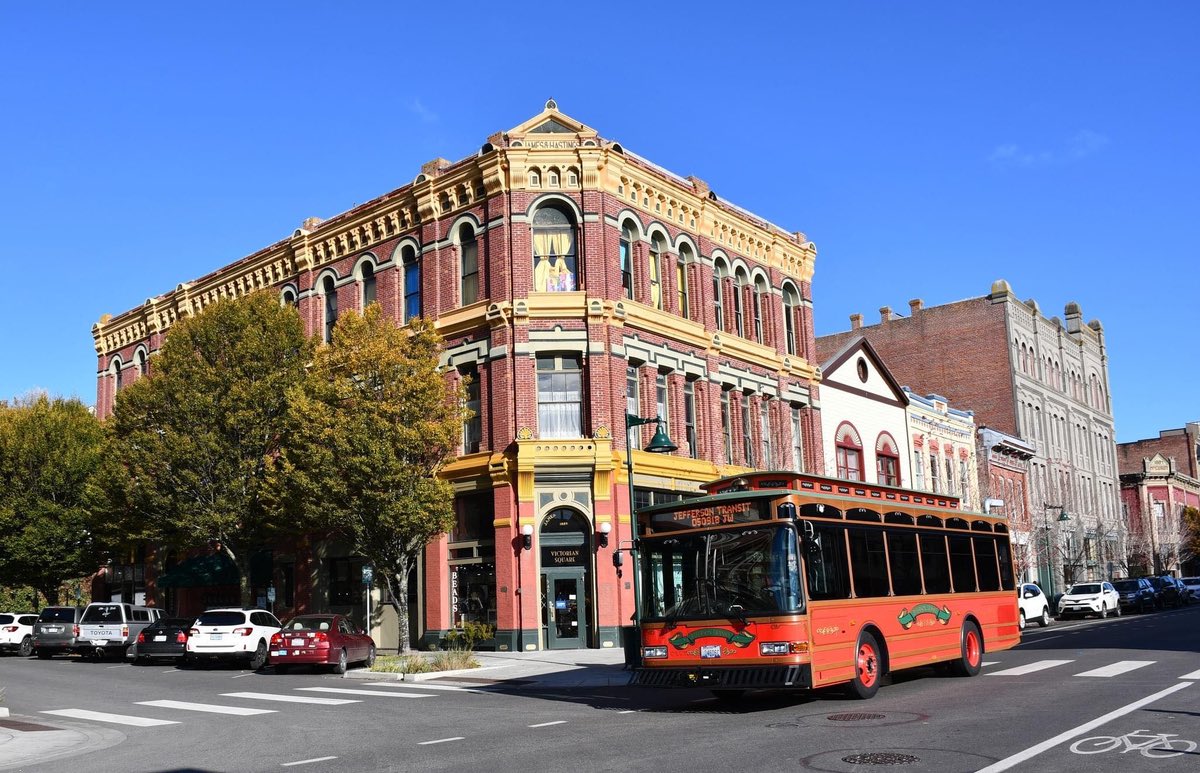 Cycling through Port Townsend lets you appreciate its history and landscapes at a leisurely pace. Ride past restored Victorian homes, art galleries, and unique shops while taking in views of Puget Sound and the Cascade and Olympic Mountains. The town's bike lanes and pedestrian-friendly streets ensure a safe journey. Just north of the downtown core is Fort Worden State Park. Via nearly 12 miles of forest and beach trails, explore the hidden gun emplacements and defense batteries left over from the Fort's WWI & WWII-era role defending the Puget Sound from potential enemy invaders.
Several bike rental options cater to different fitness levels and preferences, making eco-friendly travel accessible for everyone:
The Broken Spoke: 360-379-1295
PT Cyclery: 360-385-6470
The ReCyclery: 360-643-1755
Williwaw Cycles: 360-379-8809
A highlight is The čičməhán Trail (Cheech-ma-han), with 18 sites throughout Port Townsend. Choose from 3-mile, 6-mile, or 12-mile loops focusing on different areas, each loop containing elevation changes. Signs along the trail share the story of the historic and modern-day S'Klallam people. No matter what your favorite mode of transportation, year-round, this trail is for you and provides a wealth of historical and indigenous knowledge along its beautiful pathways. That trail is walkable, driveable, bikeable and in many areas, meets ADA requirements.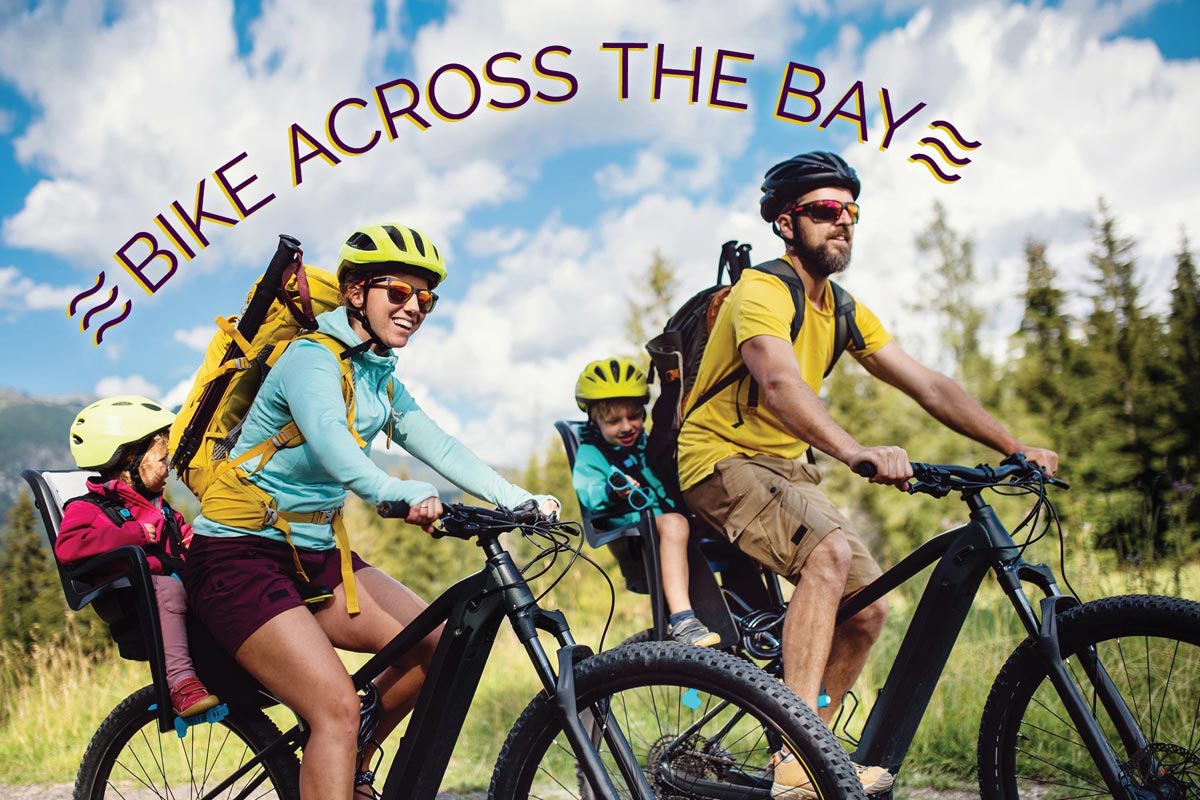 For longer trips, Jefferson Transit's efficient public transportation system connects popular tourist spots, nearby towns, and recreational areas. The "Bike Across the Bay" service, accessible via the Seattle/Kingston Fast Ferry in Seattle, provides four stops: Kingston Ferry Terminal, Gateway Visitor Center, Four Corners Park and Ride, and Haines Place Park and Ride in Port Townsend. Use these stops as starting points for cycling adventures on the Peninsula and throughout Jefferson County. The Express Shuttle costs $8 for adults, $6 for youth and seniors, and comes equipped with bike mounts. Travel time averages only 2 hours from Seattle to Downtown Port Townsend.
Map is a fun and interactive way to plan your future dream vacation in Jefferson County. The map links to local businesses and activities in the area, features an easy to use itinerary planner which is sharable on social media, it has a calendar of local events when safe & healthy events can once again be scheduled, and showcases popular trail maps. iMap is a trip planner right at your fingertips. Plan your trip and start exploring what Jefferson County has to offer!