Port Townsend is one of those rare locations that is a 12-month destination with mild winters and gorgeous summers. There are plenty of options for adventure outside all year round, including enjoying the ocean, viewing beautiful scenery, and exploring the fantastic trails spread throughout the city. Check out some of these locations on your next visit to this amazing destination.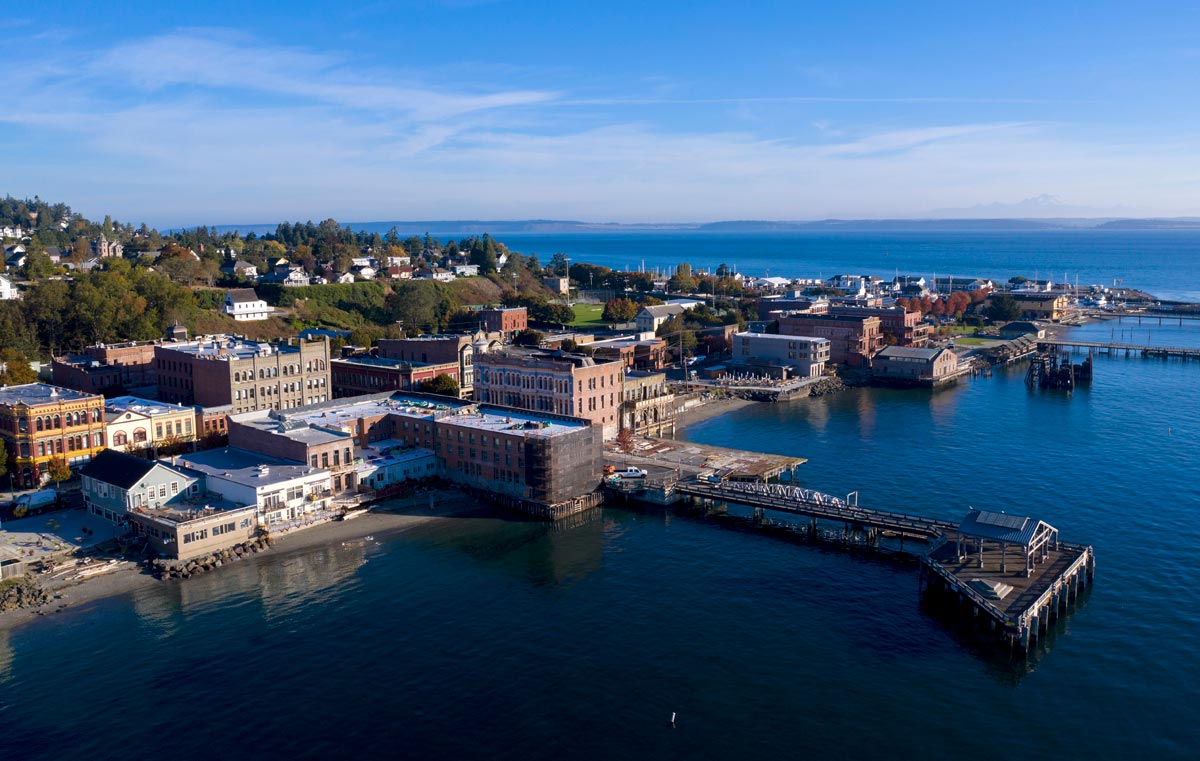 It's impossible to visit Port Townsend without getting amazing views of the ocean. Visit Point Hudson to stroll along the beach and soak in views of the Straits of Juan de Fuca. Or, visit the Point Wilson Lighthouse at Fort Worden and learn about the maritime and Port Townsend history of the lighthouse, then explore the beach below the bluffs at the Fort.
If you'd like to experience Port Townsend through its trails, there are a couple of options that will give you the most comprehensive experience of the town.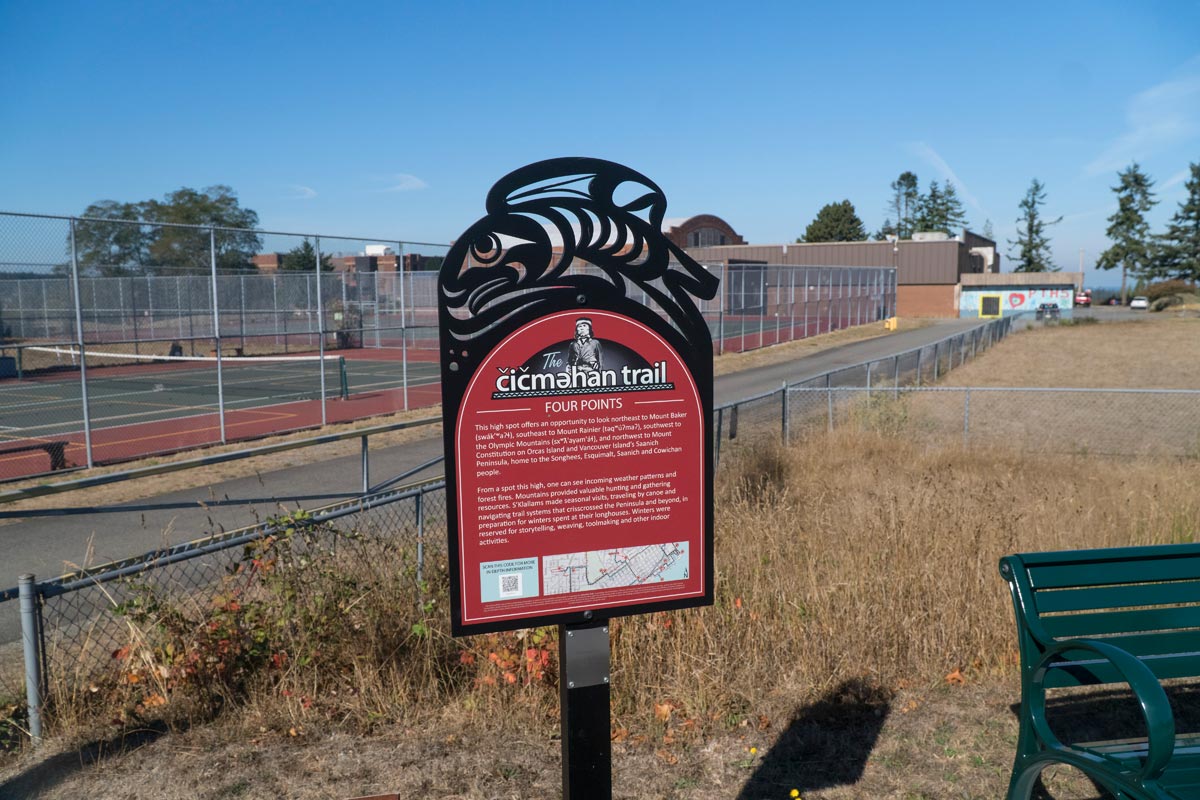 The čičməhán Trail (Cheech-ma-han) highlights areas of indigenous importance in Port Townsend.  Explore the trail by foot, bike or car! The trail is made up of way points you can explore around town one at a time, and it's a fantastic way to explore not only the community's history, but the town in general.
Another popular trail is the Larry Scott Trail, which is the starting point for the Olympic Discovery Trail. Beginning at the picturesque working waterfront known as Boat Haven, the trail explores the areas around Port Townsend and it works its way across the Peninsula as the trail connects with trailheads further west.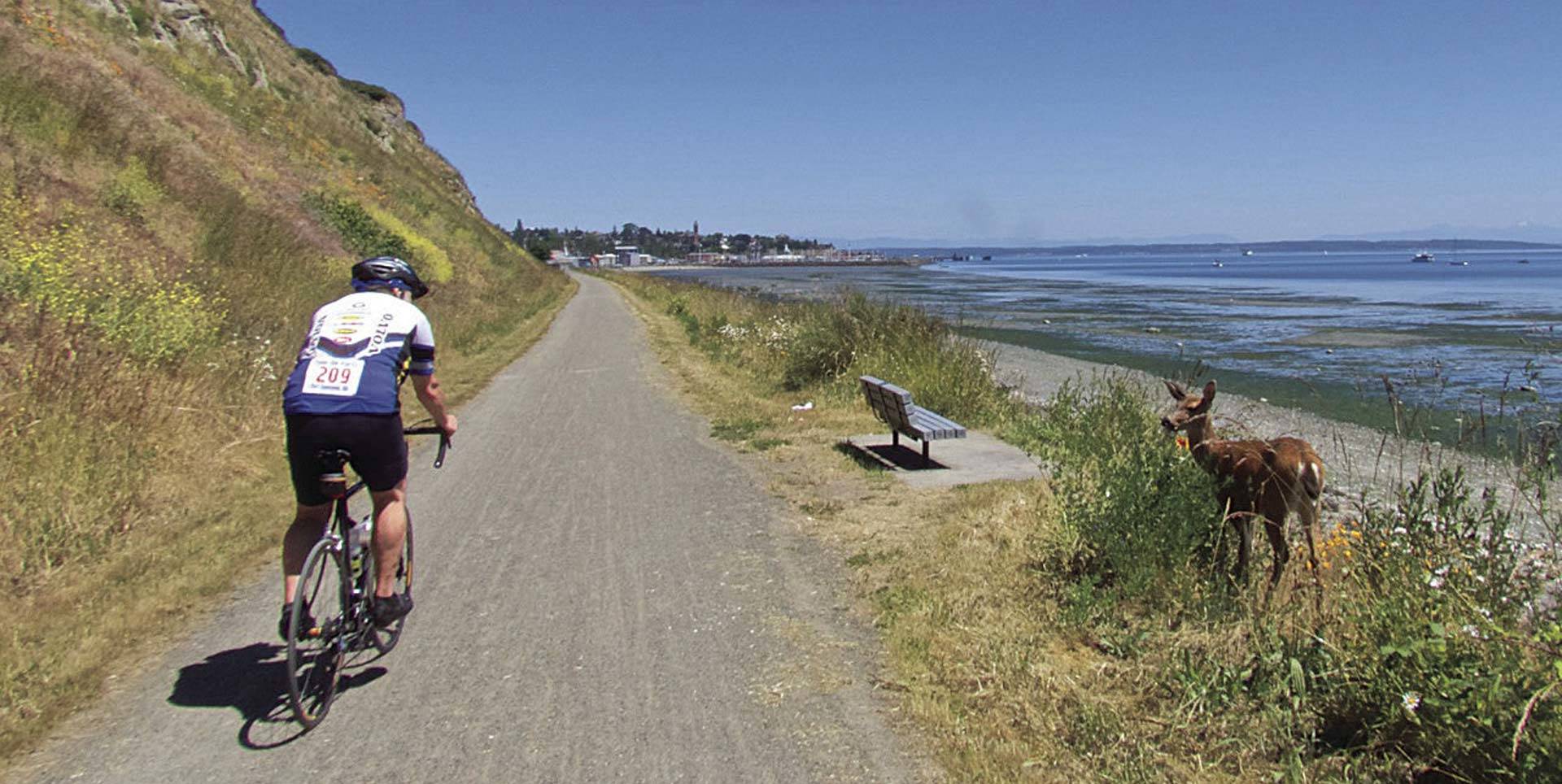 Outside of town is another beautiful location for exploring, the Ludlow Falls Trail. It's a fantastic, year-round trail perfect for a quick stop either coming in or leaving Port Townsend. Follow the trail for a quick there and back walk to a beautiful overlook of the falls.  The trail is only .6 miles so perfect for a quick walk about.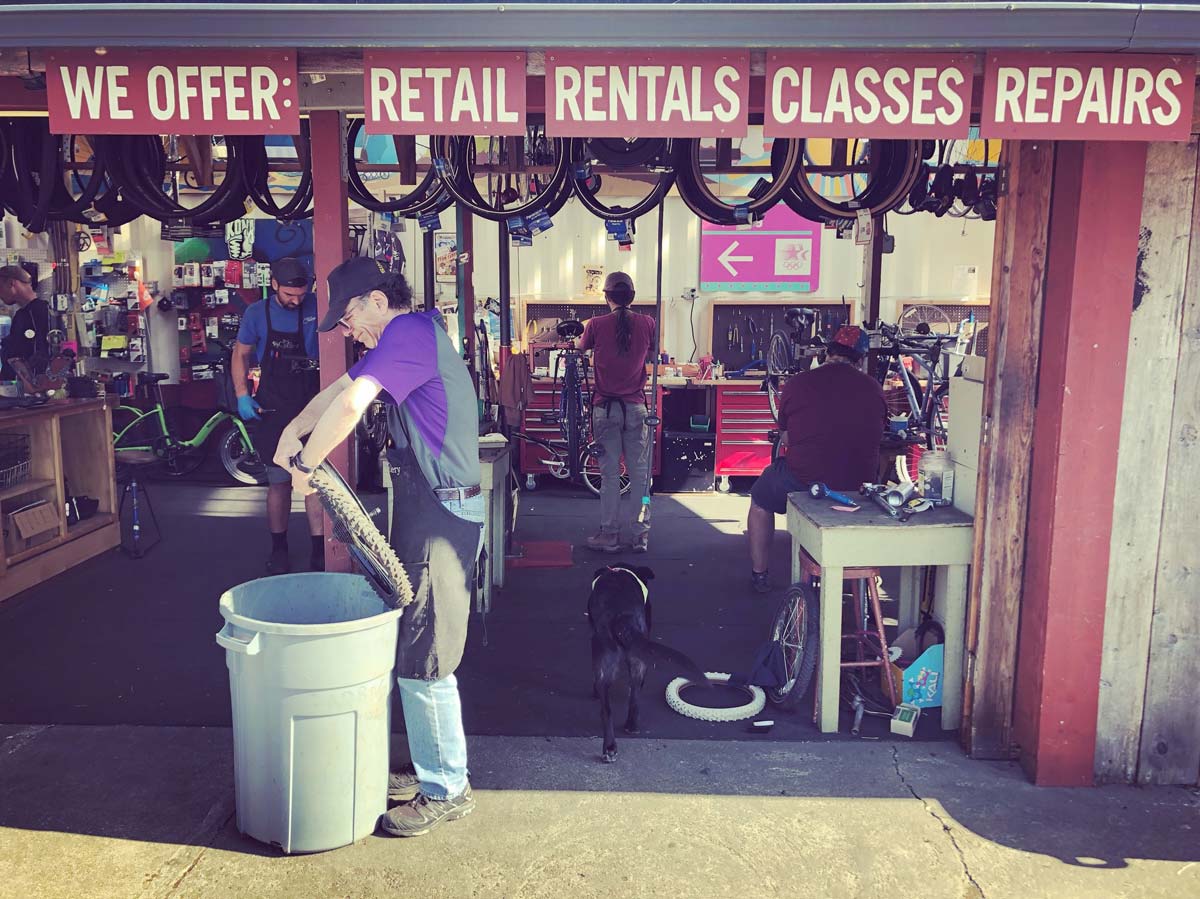 If you'd like to explore the city on wheels, there are great local options for bike rentals in town. The ReCyclery has a fantastic fleet of bikes and each rental comes with a helmet and bike lock. Also, if you're only in town for the weekend, you can still return bikes on Sunday or Monday when the shop is closed, the staff will coordinate drop off with you. There are endless bike lanes threaded throughout the rider-friendly which will keep you connected to where you want to be!
To get great views of the area from the water, consider booking a trip with Olympic Kayak Tours. The tours offer unguided and guided options with an experienced naturalist. It's a truly unique way to experience the beauty of the area.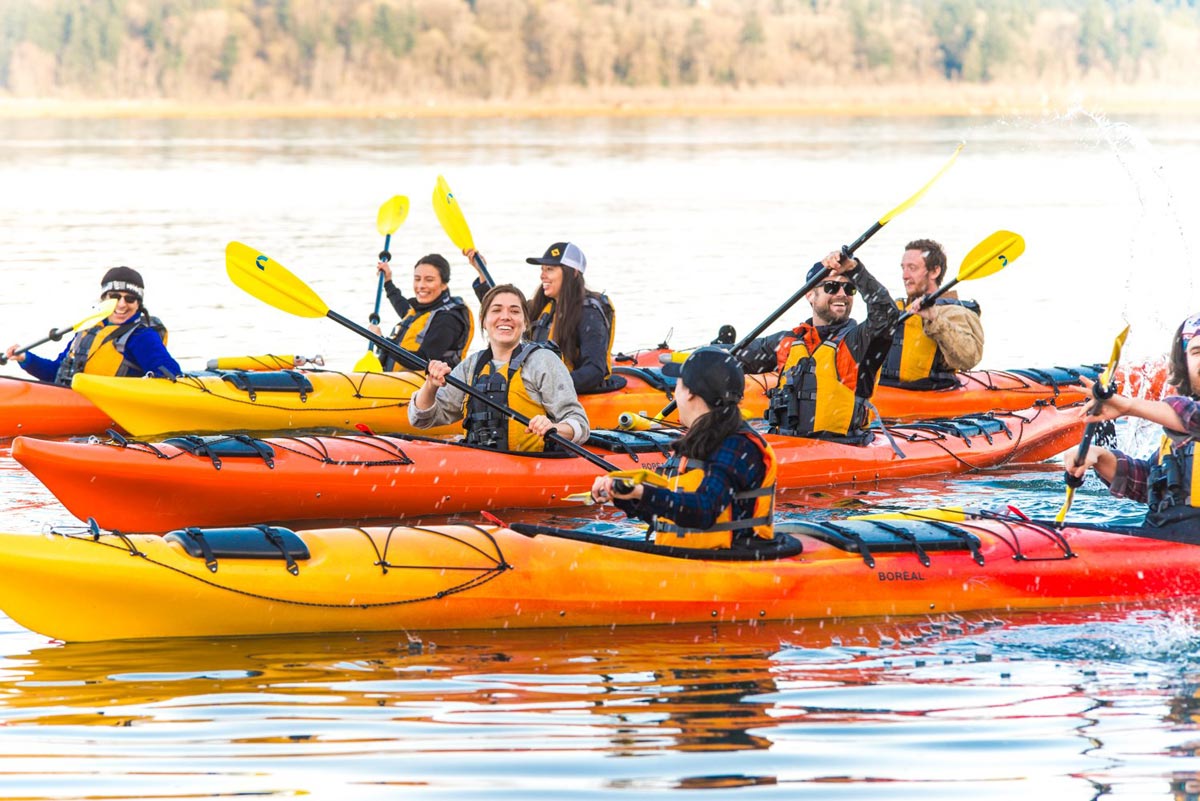 No matter what your preferred exploration method, Port Townsend has an experience for everyone! Visit Enjoypt.com to get helpful tips on planning your next dream getaway!