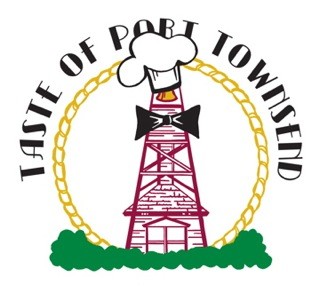 Tickets are on sale now for The Taste of Port Townsend, Thursday, June 14th, 2012 from 4pm-7:30 pm.
The Taste of Port Townsend is a fundraiser for the nonprofit Port Townsend Main Street Program, a 5013c nonprofit founded in 1985. "Committed to the historic preservation and economic vitality of our historic business districts … while maintaining our small town quality of life.
"A fun Experience—Great Food"

"Seriously YUM" Taste of PT Diners
One ticket gives you admission to all 12 dining spots on the tour:
Visit 6 of the 12 dining spots and enter to win THE TASTY PRIZE – Fabulous restaurant gift certificates!
* Indicates a required stop on the tour to enter to enter the Tasty Prize drawing.
* Apothecarium
1300 Water St.
Banana Leaf Thai Bistro
609 Washington St.
The Boiler Room
711 Water St.
Fins Coastal Cuisine
1019 Water St.
* The Food Coop
414 Kearney St.
Jordini's
929 Water St.
Khu Larb Thai / The Little Rose
225 Adams St.
* Muskan Indian Restaurant
2330 Washington St.
Necesito Burrito
940 Water St.
Perfect Dreams Cupcakes
909 Water St.
The Silverwater Café
237 Taylor St.
Undertown Coffee and Wine Bar
211 Taylor St.
Purchase tickets online now at http://thetasteofpt.eventbrite.com and save $5 per ticket through June 12, 2012.
Tickets are also available at Safeway, The Food Coop, and Quimper Sound. Adult $30, Kids $20 (12 & under).