Summer is in full swing and promises to heat up even more with blazing hot events and activities throughout the month.
We have performances that will get your blood pumping, your heart thumping and your feet stomping. Oh, yeah, and you'll probably get caught laughing a lot too. Enjoy Port Townsend this summer!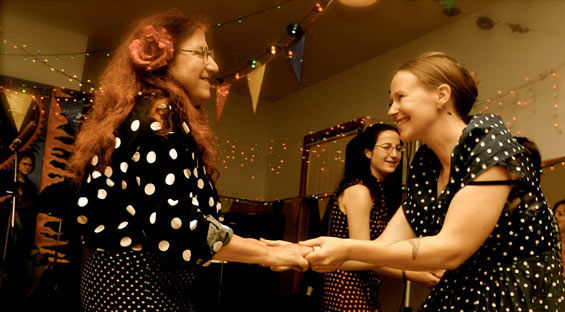 Get into the holiday weekend spirit at Centrum's Honky-Tonk Polka Dot Dance with Petunia and the Vipers on Saturday, July 2, at 8pm in the USO Building at Fort Worden. Tickets are $15 and sold at the door. Petunia's music grabs hold of you and doesn't let go. Not content with mesmerizing the crowd, his tapping boot will propel the band into a snarling fire and brimstone rave-up as a wave of frantic jitter-buggers compete for space on the hardwood dance floor…hillbilly-flavored-swing, inflected-ragtime-goodtime-thunderously rolling, one-of-a-kind, you don't-want-to-miss-this-sort-of show. (Pssst…don't forget to wear your polka dots!)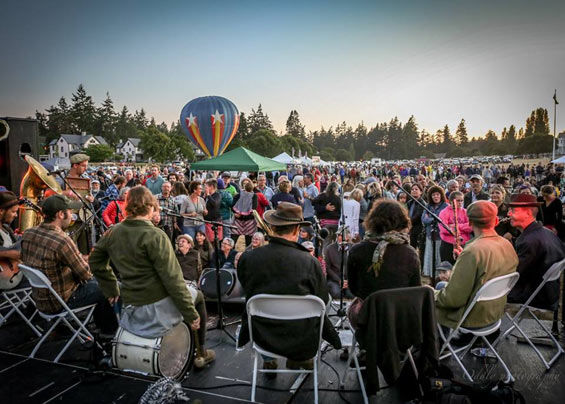 Celebrate America's birthday at Fort Worden and enjoy an "Old School" 4th of July. Don't miss an epic lineup throughout the day of live music, food vendors, a beer garden, a car show, hot air balloons, field games, free root beer floats, mini golf and a tug-of-war, all culminating in a glorious display of fireworks once it's dark. The festivities begin at 4pm on the parade grounds at Fort Worden. The event is sponsored by the Jefferson County Chamber of Commerce and Thunderbull Productions, along with many local businesses.
An "Old School" 4th overlaps with Centrum's Festival of Fiddle Tunes, a week-long immersion workshop presenting fiddle styles from specific regions of the world. Two performances will honor this American holiday: Fiddles on the Fourth is at 1:30pm in the McCurdy Pavilion featuring rags and blues, old time, roots and Mexico fiddle tunes, and at 7pm, Fiddles and Fireworks will showcase Irish, swing, bluegrass, old time and Kiesmer tunes, also at the McCurdy Pavilion. For tickets, go to www.centrum.org.
Rock the dock this summer at the free, all-ages, outdoor Concerts on the Dock, in downtown Port Townsend on the waterfront. The series, sponsored by the Port Townsend Main Street Program, runs every Thursday, July 14 through September 1, at the Pope Marine Park/City Dock Civic Plaza. Local vendors and a Beer, Wine and Cider Garden will contribute to the festive atmosphere. Seating opens at 4:30pm, show starts at 5pm and ends at 7:30pm. Bring a chair or a blanket and get ready for some great music. For more into and details about the bands that are playing, go towww.ptmainstreet.org.
Centurm offers the Free Fridays at the Fort concert series July 1 through August 5, showcasing jazz, blues, and fiddle tunes, on the lawn of the Commons at Fort Worden and is free to the public. Performances begin at noon and go until 1pm. Bring a lawn chair or blanket, a picnic lunch or grab something to go at the Commons Café. In the rare event of inclement weather, alternative plans will be posted on www.centrum.org.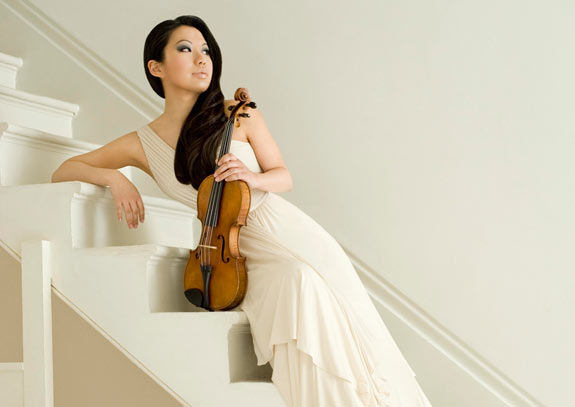 The wildly popular Olympic Music Festival will be offering their stellar performances from a new venue in 2016. Concerts will now be at the Wheeler Theater at Fort Worden. The summer season begins with a bang as superstar violinist Sarah Chang returns to perform with some of the most beloved festival artists in a program featuring Piazzolla's "Four Seasons of Buenos Aires," a sultry tango-inspired violin concerto based on Vivaldi's famed masterpiece.
Olympic Music Festival Artistic Director Julio Elizalde performs Mozart's "Piano Concerto No. 12 in A Major" in the composer's own arrangement for string quintet. Bottesini's "Gran Duo Concertante," an operatic fantasy for violin and double bass, has been a favorite work of OMF audiences for years. Violist Mark Holloway, an artist of the Lincoln Center Chamber Music Society, makes his debut. This opening celebration will be July 16 and 17 at 2pm. For tickets, go to www.olympicmusicfestival.org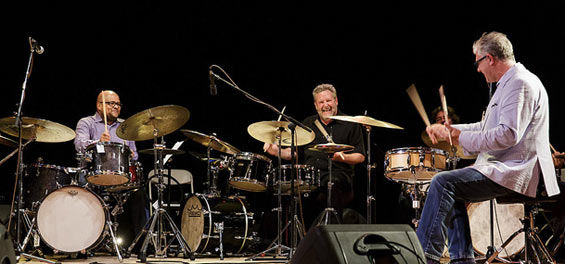 Artistic Director John Clayton has worked with Centrum to assemble a truly outstanding collection of jazz artists from around the country for this year's Jazz Port Townsend. Enjoy "Jazz in the Clubs," featuring intimate performances in venues throughout Port Townsend. Your nightly wristband grants you access each night beginning Thursday, July 28 at 8pm, Friday and Saturday, July 29 and 30, at 10pm. For more information, go to www.centrum.org.
Pack up your dancin' shoes, favorite shorts, best hat, music-loving friends and family and head to Port Townsend for some epic fun and blazing hot summer events this month. We can't wait to see you!