As we head into July, summer is in full swing and promises to heat up even more with blazing hot events and activities throughout the month. We have performances that will get your blood pumping, your heart thumping and your feet stomping. Oh, yeah, and you'll probably get caught laughing a lot too. Enjoy Port Townsend this summer.
Rock the dock this summer at the free, all-ages, outdoor Concerts on the Dock, in downtown Port Townsend. The series, sponsored by the Port Townsend Main Street Program, runs Thursdays, July 2 through August 20, at the Pope Marine Park/City Dock Civic Plaza. Local vendors and a Beer, Wine and Cider Garden will contribute to the festive atmosphere. Seating opens at 4:30pm, show starts at 5:00pm and ends at 7:30pm.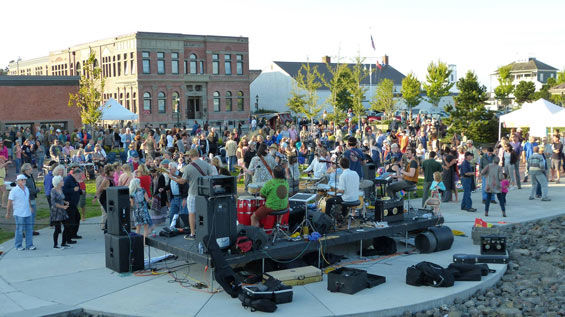 "Concerts on the Dock are some of our favorite events throughout the year, and have become the sign for many of us that summer has truly arrived!" says Dominic Svornich, Main Street's festival coordinator. "These outdoor music events take advantage of a beautiful waterfront setting, and the lineup this year is going to be incredible. Come to dance, meet new friends, enjoy a beer and grab a bite from one of our local food vendors." Bring a chair or a blanket and settle in for some great tunes. See the full list of bands.
Concerts on the Dock kicks off July 2 with Marley's Ghost, a virtuoso aggregation composed of singer/multi-instrumentalists Dan Wheetman, Jon Wilcox, Mike Phelan, Ed Littlefield Jr. and Jerry Fletcher. This band has a long history with Centrum, and the Port Townsend Main Street Program is excited to collaborate with Centrum on this first show.
It leads into a weekend of full-blown entertainment with the "Old School" 4th of July at Fort Worden.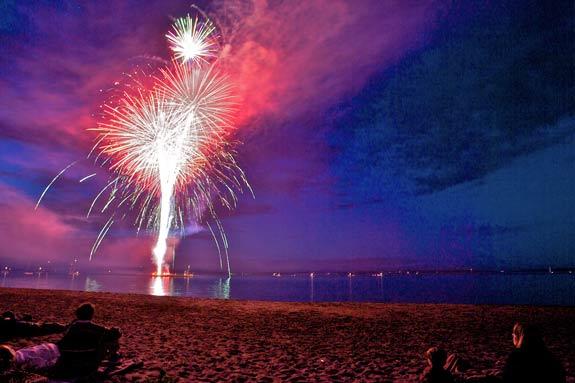 In collaboration with Centrum's Festival of American Fiddle Tunes, Thunderbull Productions, and the Jefferson County Chamber of Commerce, locals and visitors will enjoy a memorable weekend of excellent music, delicious food and "Old School" traditions. Saturday, July 4th, carries the weekend's momentum to a climax beginning at 4pm with field games, piñatas, free root beer floats for the first 1000 people and a car show. At 5pm, the Tug-of-War qualifiers begin using Olympic Rules and hosted by international Tug of War champion Richard Walcome. The finals are at 8pm with a $1000 cash prize! Watch or participate in the pie-eating contest, enjoy live music and much, much more, all culminating in an epic display of fireworks.Learn more at www.jeffcountychamber.org or www.centrum.org.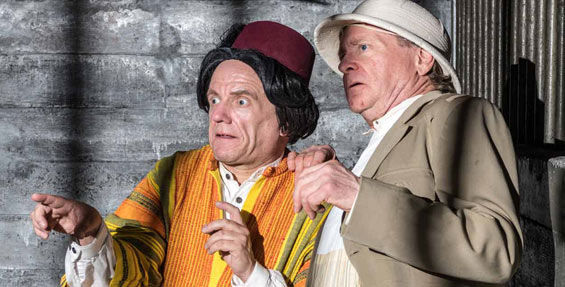 "The Mystery of Irma Vep," produced by Key City Public Theatre plays Thursday through Sunday nights from July 2 to July 19 at 7:30pm. Brilliant writing, high camp and Gothic horror combine to make this outrageous "Penny Dreadful" lyrical, satirical and vampiracal. Reviews have been stellar—a fantastic, fun evening as you celebrate summer. Tickets are online at www.keycitypublictheatre.org
Centurm offers Free Fridays at the Fort concert series at noon July 3 through 31, showcasing jazz, blues, and fiddle tunes, on the lawn of the Commons at Fort Worden and is free to the public.
The 7th Annual Brewfest will be Saturday, July 17, from 1-7pm at the Port Townsend Brewing Company, 330 10 St. in Port Townsend. This is a benefit for the Edensaw Community Cancer Foundation. Music will be by Locust Street Taxi and a live auction and raffle will take place at 4pm. For more information, call 360.344.4646.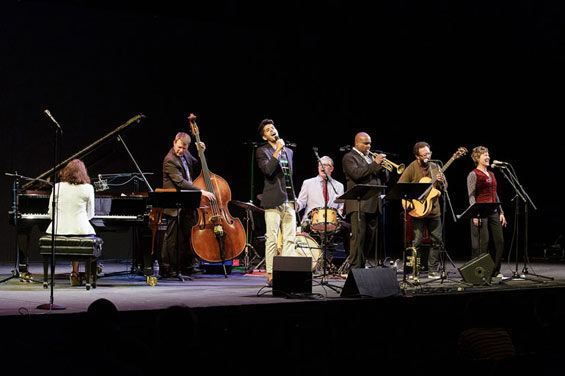 2015 promises to be an epic year for Jazz Port Townsend. Grammy award-winning Artistic Director John Clayton has worked with Centrum to assemble a truly outstanding collection of jazz artists from around the country. Enjoy 3 mainstage shows at historic McCurdy Pavilion at Fort Worden, and then head downtown for "Jazz in the Clubs," featuring intimate performances in venues throughout Port Townsend. Your nightly wristband grants you access each night beginning Thursday, July 23 at 8pm, Friday and Saturday, July 24 and 25, at 10pm. For more information, go tohttp://centrum.org/jazz-port-townsend-performances/.
A week later the Port Townsend Acoustic Blues Festival heats up town with mainstage shows at Fort Worden, and "Blues in the Clubs" – a moveable feast of fantastic music in a variety of venues downtown. One nightly wristband gives you the freedom to move around throughout the evening, gaining the full benefit of the club experience. Centrum's Blues faculty will play sets in all sorts of interesting combinations on Friday, July 31 and Saturday, August. 1 at 8pm. For more information, go tohttp://centrum.org/port-townsend-acoustic-blues-festival-performances/.
Pack up your dancin' shoes and come to Port Townsend for some blazing hot summer performance and fun!