We're celebrating spring of 2018 in Port Townsend and invite you to join us! It's a beautiful season of new beginnings, fresh buds in bloom, animals birthing new offspring and the earth seemingly coming alive again. With farmers and gardeners planting seeds and harvesting early products, we're excited to welcome back the Farmers Market after its winter hiatus!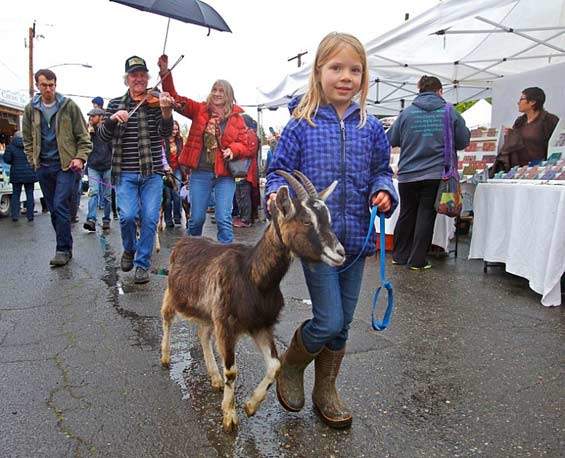 Where else can you enjoy a goat parade with kids—both four-legged and two—as they wend their way along Taylor Street in Uptown Port Townsend through an array of farmers, bakers, crafters, shellfish growers, cider and wine makers and more?
It all begins with the opening of the Port Townsend Farmers Market on Saturday, April 7, with a ribbon cutting at 9 am followed by the baby goat parade. (Come in an animal costume for a chance to win a $20 Flora Market token!) Delight in the 70+ vendors that spring into the freshness of the season with a wide array of products for your enjoyment. A chef's demo and live music will add to the day's festivities. The Farmers Market invites you to celebrate 26 years of nurturing and sustaining local farms and entrepreneurs. For more info about the market, go to www.jcfmarkets.org.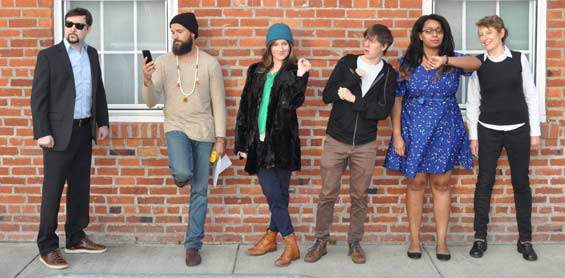 Key City Public Theatre presents Wolf at the Door, April 12-28, with evening shows at 7:30 pm and Sunday matinees at 2:30 pm. A tenant's rights association built on shaky alliances comes to loggerheads in the face of a gentrifying block in this hilarious world premier by acclaimed playwright, Richard Dresser. The play utilizes double roles for each actor, keeping you on the edge of your seat.
There's a new landlord in town promising to make the building better, safer and more modern, but what about the people in rent-controlled apartments who have started to disappear. And isn't building security just a little over the top? Character Tina thinks it's time to form a Tenant's Association and fight back before it's too late. Will they hang together or hang separately? Find out the answer at the play! For more info or to purchase tickets, go to www.keycitypublicthreatre.org or call 360.385.5278.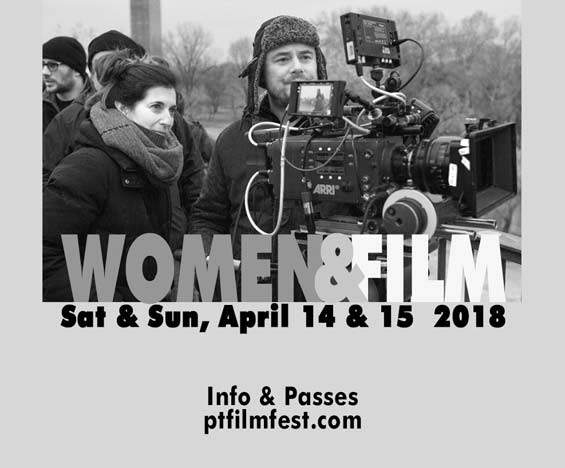 The Port Townsend Film Festival's Women & Film weekend includes your choice of 16 films, and two special events. In this #TimesUp, #MeToo year, women filmmakers break the "rules" without apology at the "Women Speak Out" symposium, Saturday, April 14, at 10:30 am, at the Cotton Building in downtown Port Townsend with coffee and pastries. Saturday night's special event begins with a gathering at Taps at the Guardhouse at Fort Worden, followed by a 7:30 pm screening of Catching Sight of Thelma & Louise, with director Jennifer Townsend, at the Wheeler Theatre at Fort Worden. Passes are $75 and all include concierge service. Only 250 passes are available. To purchase, go to www.ptfilmfest.com.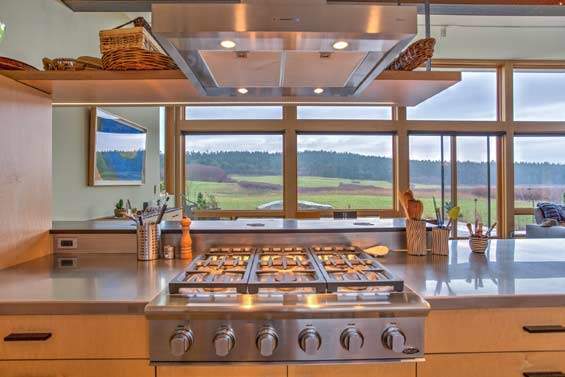 If you love to cook and dream about your ideal kitchen, come to the 21st Annual AAUW/UWF Kitchen Tour, Saturday, April 28 from 10 am to 4 pm. Nine unique homes in Uptown and North Beach will be featured. Tickets are available at www.brownpapertickets.com and on the day of the event at the Hospitality Center at the First Presbyterian Church at 1111 Franklin Street.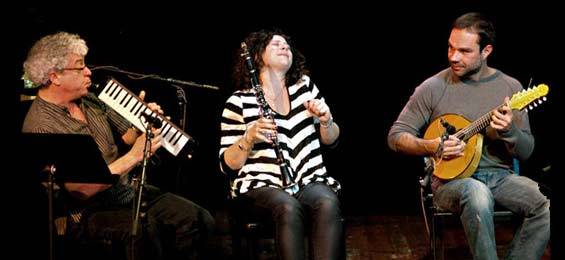 Join Centrum for one of the most uplifting and memorable events of the year, the Centrum Choro Faculty Concert on Saturday, April 28 at 7:30 pm in the Wheeler Theater at Fort Worden. With an all-start cast of performances, this concert traditionally sells out was the talk of the town for the entire spring and summer season last year, so don't delay and buy your tickets today at www.centrum.org/choro-performance/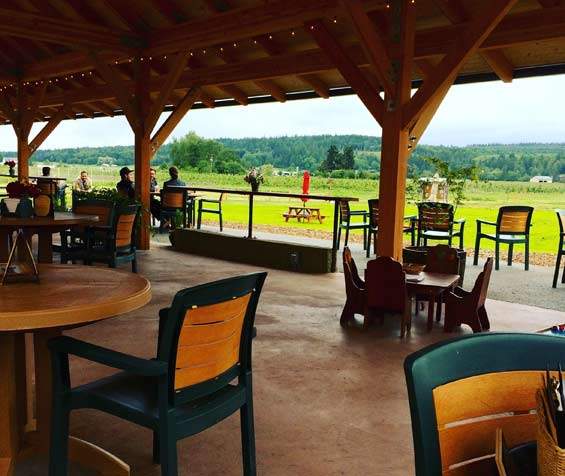 Make Port Townsend your home base for the weekend and tour nine award-winning wineries and cideries across the Olympic Peninsula for the annual Wine, Cider and Cheese Tour, April 28-29, from 11 am to 5 pm. This wine and cider trail is one to be envied with each location offering a unique and diverse variety of wine and cider paired lovingly with local, hand-crafted cheeses. For more info and ticket details, go to www.olympicpeninsulawineries.org.
Save the date for upcoming events in May:
May 5
Opening Day on the Bay for Boating Season
Boat parade begins at 12:30 pm at the Northwest Maritime Center
www.ptyc.net
May 16-20
83rd Annual Rhododendron Festival
Enjoy the Pet Parade, Bed Races, Grand Parade and Rhody Run
www.rhodyfestival.org
May 26
Port Townsend Artisan Food Festival
www.jcfmarkets.org
We look forward to welcoming you to Port Townsend in April!