Many of us think September is the best month of the year. The days are warm and nights turn crisp. Slanted sun rays cast magical light early in the morning and late into the afternoon with a wash of golden color wherever you look. Leaves are turning to shades of russet, saffron and amber, falling to the ground and giving a little crunch under your feet.
You might think we'd want to keep this a secret, but no! We welcome you to come and enjoy this glorious time of year with amazing festivals, events and activities to inspire, amuse, entertain and delight you.
Check out what's happening this month!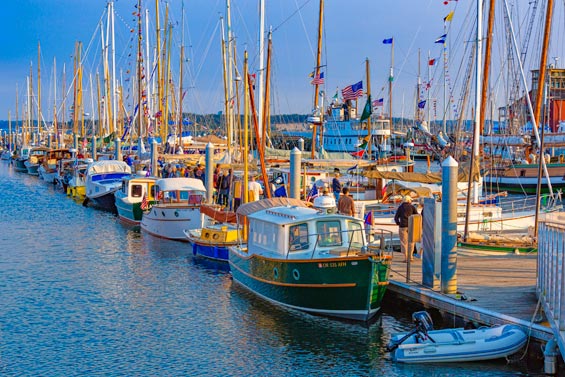 Wooden Boat Festival photo by Mitchel Osborne Photography
America's largest Wooden Boat Festival celebrates its 43rd year and opens Friday, September 6 at 9 am with tall ships, paddleboards, kayaks, tugboats, a fleet of wooden boats and everything in between. Demonstrations, presentations, plays, music, dancing, and great food provide a weekend of fun for everyone. Running through Sunday, September 8, the festival is open until 6 pm Friday and Saturday nights, with music on the main stage until midnight both nights, and from 9 am to 5 pm on Sunday.
Organized and presented by the Northwest Maritime Center, the festival features 300 wooden boats, 100 presenters from around the world sharing their adventures, talents, and expertise on four indoor and four outdoor stages, plus 50 exhibitors and live music all weekend on the main stage. Meet the authors of the latest cruising, adventure and technical books at the Authors Tent. Find quaint bars, delicious artisan food and unbelievable scenery at this festival on the Salish Sea.
There are boat rides for all ages. The Kids Cove offers kids' boatbuilding, fish painting on t-shirts, Captain Pirate's Treasure Hunt, Captain Cloud's Latest Adventure—a play on the North Star Stage and on-the-water adventures.
Try Stand-Up Paddleboarding (SUP), row or sail a longboat, tour the harbor on the Martha J, sail on the historic schooners Adventuress, Zodiac or Martha. Row a historic replica of George Vancouver's 1792 ship.
The weekend concludes with the awe-inspiring "Sail-By" at 3 pm on Sunday where hundreds of wooden vessels of all sizes and shapes pour out of the harbor and sail along the waterfront in full sail celebration. "If you are into wooden boats or just looking for a great party, Port Townsend is the place to be the second weekend of September," said Northwest Maritime Center Executive Director Jake Beattie.
For the weekend's full schedule of events, presentations, and activities during the festival, visit www.woodenboat.org.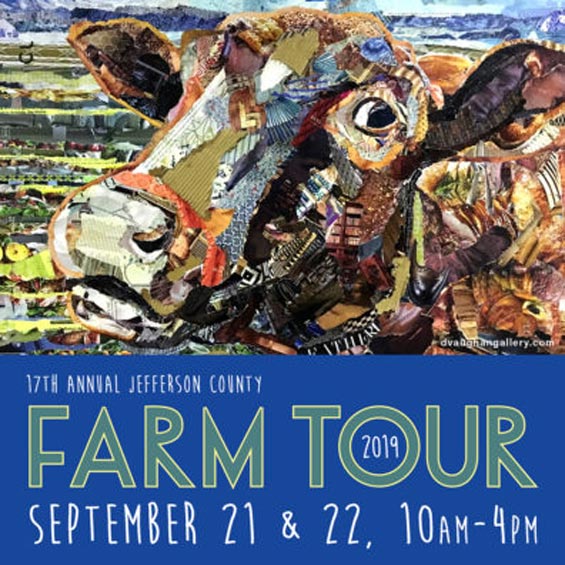 If you're eager to experience a working farm and connect with local farmers, don't miss the 17th Annual Jefferson County Farm Tour, September 21 and 22. With 19 Jefferson County farms participating in the tour you'll meet many of the people that are part of the county's thriving food, fiber, cider, and oyster processing and production. The list of farms also includes yaks, alpacas, Arabian horses, wine makers, a meadery, seed production and much more. Experience farm tours, live music, educational demonstrations and kid's activities.
The tour is free and open to everyone with a suggested donation of $10 per car. For a full listing of events, call 360.379.5610 or go to www.extension.wsu.edu/jefferson/agriculture/farm-tour/.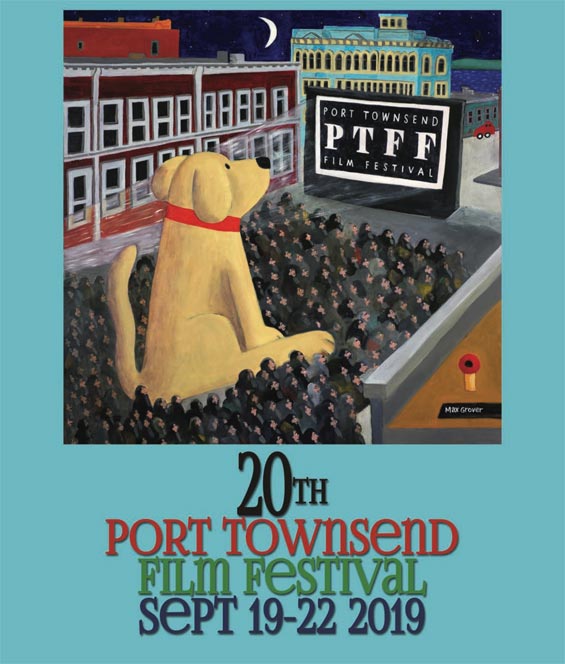 The 20th Annual Port Townsend Film Festival kicks off Thursday, September 19th and concludes on Sunday, September 22nd.
This is the perfect festival for introverts, who can sit in the dark all day and watch movies. And it's perfect for extroverts who love a good party. The Port Townsend Film Festival has it all. In Port Townsend's walkable National Historic Landmark District on the waterfront, 98 new independent films will be screened in eight theatres, for three days.
Appearing in person, with his film The Primary Instinct, is character actor, writer and podcaster, Stephen Tobolowsky, who has appeared in over 200 films and will be interviewed on stage for an hour after his screening.
Author Cheryl Strayed appears for a live interview after the screening of her formative film My Brilliant Career. More than 60 filmmakers also appear for Q&A after their films are screened.
The festival includes an outdoor movie under the stars, Friday – Sunday, filmmaker storytelling panels, special events, private parties, plus food and drink, including a Mediterranean Feast on Taylor Street, Friday at 4:30 pm.
See the entire program and buy your pass at www.ptfilmfest.com.
A Few Upcoming Events in October—Save the Dates!