Historic wooden boats, farm-fresh foods and films for every taste!
Many of us think September is the best month of the year. The days are warm and nights turn crisp. Slanted sun rays cast magical light early in the morning and late into the afternoon with a wash of golden color wherever you look. Leaves are turning to shades of russet and amber, falling to the ground and giving a little crunch under your feet.
You might think we'd want to keep this a secret, but no! We welcome you to come and enjoy this glorious time of year with amazing festivals, events and activities to inspire, amuse, entertain and delight you.
Check out what's happening this month!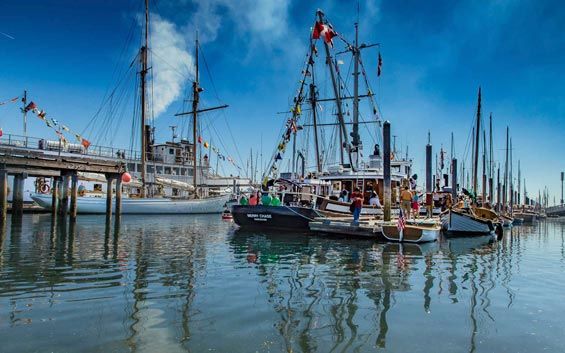 America's largest Wooden Boat Festival celebrates its 42nd year and opens Friday, September 7 at 9 am with tall ships, paddleboards, kayaks, tug boats, a fleet of wooden boats and everything in between. Demonstrations, presentations, plays, music, dancing, and great food provide a weekend of fun for everyone. Running through Sunday, September 9, the festival is open until midnight on Friday and Saturday nights and from 9 am to 5 pm on Sunday.
Organized and presented by the Northwest Maritime Center, the festival features over 250 boats, 100 presenters from around the world sharing their adventures, talents, and expertise on four indoor and four outdoor stages, plus live music all weekend on the main stage. Find quaint bars, great food and unbelievable scenery at this festival on the Salish Sea.
The festival features boat rides for all ages. Kids Cove offers kids' boatbuilding, fish painting on t-shirts, storytelling and the orca whale tent. Watch hilarious pirate plays daily, tour the boats, and a pirate treasure hunt on Sunday.
Try Stand-Up Paddleboarding (SUP), take out a rowboat, join a launch tour, and for those who want some nostalgia, try a longboat ride, or sail and row in a historic replica of George Vancouver's 1792 ship!
The weekend concludes with the awe-inspiring "Sail-By" at 3 pm on Sunday where hundreds of wooden vessels of all sizes and shapes pour out of the harbor and sail along the waterfront in full sail celebration. "If you are into wooden boats or just looking for a great party, Port Townsend is the place to be the second weekend of September," said Northwest Maritime Center Executive Director Jake Beattie.
Highlights of the 2018 festival include tall ships Pacific Grace, Pacific Swift, Virginia V and Schooners Zodiac and Adventuress which will be available for touring and charter. Check out Polynesian wayfinding, Japanese boatbuilding, women circumnavigators and hear one man's plan to paddleboard the NW Passage. Head to the Author's Tent to meet the authors of the latest cruising, adventure and technical books. For the weekend's full schedule of events, presentations, and activities during the festival, visit www.woodenboat.org.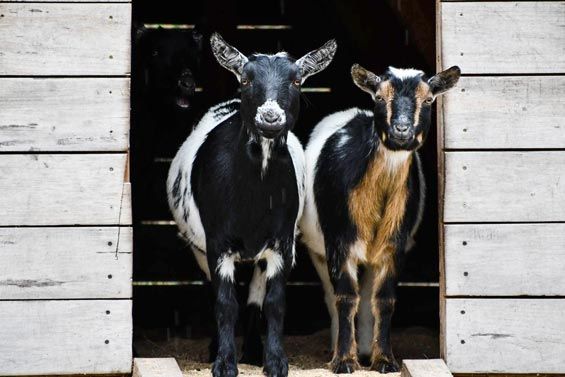 If you're eager to experience a working farm and connect with local farmers, don't miss the 16th Annual Jefferson County Farm Tour, September 15 and 16. With 16 Jefferson County farms participating in the tour you'll meet many of the people that are part of the county's thriving food, fiber, cider, and oyster processing and production. Experience farm tours, live music, educational demonstrations and kid's activities.
The Farm Tour Pie Party is Saturday, September 15 with a pie walk, pie eating contest and whole pies, pies by the slice and berry pies for sale. This is a fundraiser which will be held at Finnriver Cider Garden in Chimacum, with live music by Joy in Mudville and some of the county's best pies. Suggested donation is $5. For a full listing of events, call 360.379.5610 or go to www.extension.wsu.edu/jefferson/agriculture/farm-tour/.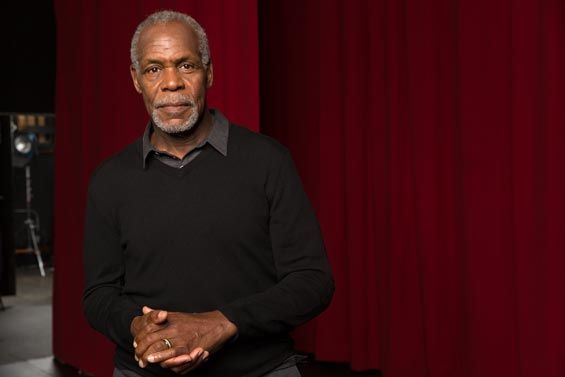 United Nations Goodwill Ambassador, human rights activist and award-winning actor Danny Glover kicks off the Port Townsend Film Festival Friday, September 21, with two special events.
Glover first speaks to an audience about human rights, illuminated by the soft light filtered through stained glass windows at the 1880-era First Presbyterian Church, Friday, September 21 at 1;30 pm. He will be joined in the sanctuary by Rais Bhuiyan, who survived a random gunshot to the head from a shooter targeting people he suspected were Muslims. Admission is free, but be there early to get a place in line.
Glover's second appearance will be at the American Legion Theatre after his screening of "To Sleep with Anger," Friday, September 21, at 6:30 pm. This event is limited to Festival pass holders only. A single-pass is $40.
Highlights of the three-day weekend include three special screenings: a single screening Saturday of the Buster Keaton silent film "Steamboat Bill, Jr.," with original live music played by two former members of Ranch Romance; a second film, "Eyes of the Totem," filmed at a studio in Tacoma in 1924, screens Friday and Saturday. Lost for year, "Eyes of the Totem" was discovered and restored, then scored by Tacoma composer John Christopher Bayman, who will attend for Q & A.
Rais Bhuiyan, who opens the Festival conversation with Glover, appears again Sunday with a series of short films, "The Secret Life of Muslims." These films will be screened throughout the weekend prior to feature films. He attends the festival with more than 60 filmmakers from around the world.
After dark, Taylor Street becomes an outdoor movie theatre, with kid-friendly films and free admission. Friday night see the animated version of "The Lion King," Saturday, see "The Princess Bride" and Sunday, the Festival screens the Beatles' "A Hard Day's Night." All screenings begin at 7:30 pm, with straw-bale seating provided. Bring your lawn chairs and put them up early to guarantee a seat.
Over 90 documentary and narrative films will screen in seven theatres with 11,000 seats. A complete listing of films and their trailers, more special events and online pass sales are at www.ptfilmfest.com.
A Few Upcoming Events in October—Save the Dates!
We can't wait to welcome you to Port Townsend!