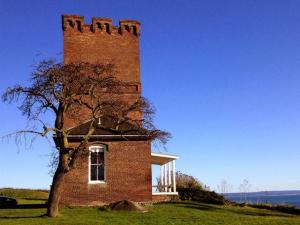 Kristin Jackson, the NWTravel Editor for the Seattle Times, recently spent a weekend here in Port Townsend, and wrote an informative summary for travelers looking for a weekend getaway in the Seattle area.
"Port Townsend has all the right stuff for an easygoing weekend getaway. It's a beautifully preserved Victorian small town on the Olympic Peninsula, with vintage buildings that are home to good restaurants, quirky shops, comfortable hotels and fancy B&Bs. It's scenic, perched on Admiralty Inlet with lovely views of islands and Cascade and Olympic peaks. And Port Townsend has something fun for everyone, from the thriving Northwest Maritime Center and a local history museum to a lively music, art, literary and theater scene."
Read the full story, and discover your own special weekend getaway in Port Townsend.