Presented over two weekends, PT PlayFest features six winning one-acts by Jefferson County playwrights, open rehearsals of plays-in-progress, playwriting workshops, and more.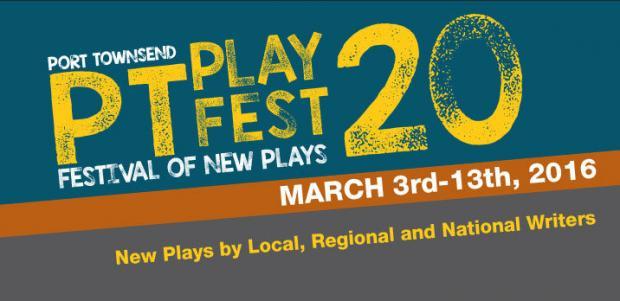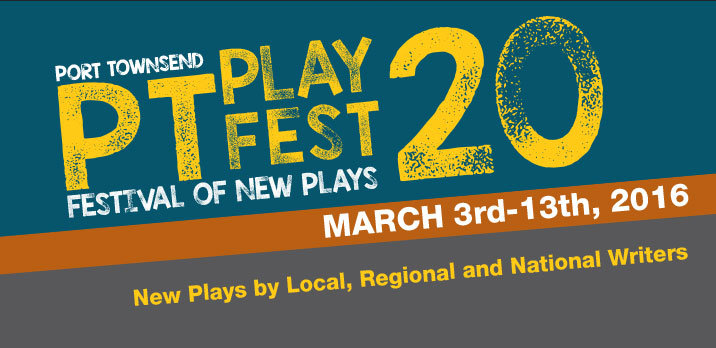 Jefferson County talent will be showcased in premieres of six plays by winning playwrights of the 2016 Port Townsend Arts Commission's One-Act Play Competition: Christopher Clow, Doug Given, D.D. Wigley, Christopher Clow, Judith Glass Collins, and new playwright Hewitt Brooks. Three plays receive staged readings; three receive full productions.
"Locals Weekend" (March 3-6, 2016) features the winning one-acts and precedes the jam-packed "Festival Weekend" (March 10-13, 2016), with three days of back-to-back events.
Two notable regional playwrights were invited to spend a week in residence, workshopping their full-length plays in progress. In Richard Dresser's "War Stories", Master Sergeant Boyd Cassidy, a Vietnam vet, is in a high-end Phoenix hotel to finally receive the recognition he deserves after years of turmoil—until a knock at the door sends him into a horror more profound than anything he faced on the battlefield. In Duane Kelly's "Escorting Tom", Carol will be leaving her inept and isolated husband, but her secret plan to help him survive without her goes wildly off the rails.
KCPT's featured guest playwright this year will be Darrah Cloud, whose play "The Posthumous Democrat", the dramatic story of a composer, Catherine Starr, whose famous, connected conservative father leaves her a legacy both enormous and crippling. This full-length play will be directed by KCPT Artistic Director Denise Winter. Darrah will also be teaching the free playwriting workshop sponsored by the Port Townsend Arts Commission on Saturday, March 12, from 10 am – 1 pm. This will be followed by Darrah's fee-based playwriting intensive Sunday, March 13, from 10 am – 1 pm (space is limited).
DETAILS:
To register for one or both of these workshops, e-mail boxoffice@keycitypublictheatre.org or call 360-379-0195.
The $35 Festival Pass grants access to all performance events both weekends. Writer's Passes are $95 and additionally include the playwriting intensive taught by Darrah Cloud.
Single show tickets and passes are available from the Playhouse Box Office at 360-385-KCPT, or online at http://www.keycitypublictheatre.org/ptplayfest/.