USA TODAY's 10Best travel experts carefully selected a list of the 20 notable small towns to visit for their culinary offerings around the country and polled their readers to decide on the best. The readers have spoken and narrowed it down to 10 winning destinations with "big food scenes with chef-driven restaurants, local flavors and plenty of variety, especially given their small size." Port Townsend, WA won a spot on the list of "10 Best".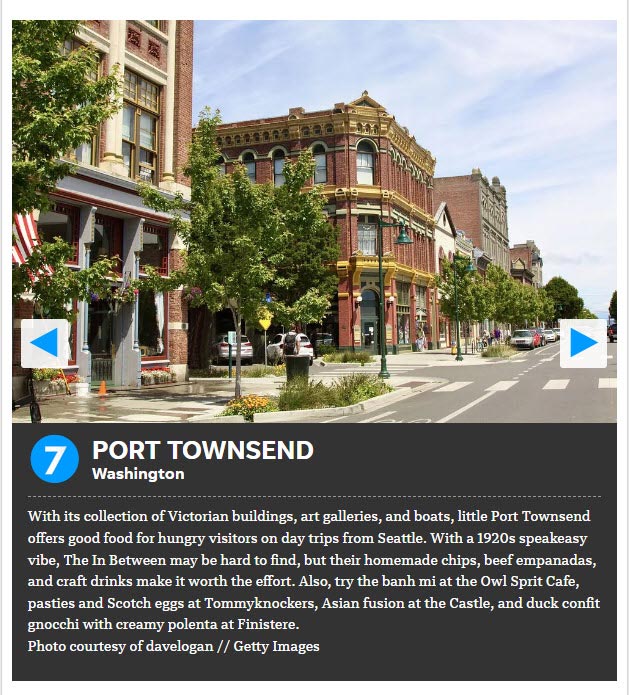 "We are thrilled to see the restaurants in Port Townsend and the hard-working people who run them and work in them recognized for this award, particularly as it's our first time being selected for this honor", remarked Arlene Alen, Executive Director of  The Chamber of Jefferson County serving as the Destination Marketing Organization for the City of Port Townsend.
Complete information may be found at Best Small Town Food Scene Winners (2022) | USA TODAY 10Best
Congratulations to all these winning towns!
The Top Ten Winners are:
Abingdon – Virginia
Thibodaux – Louisiana
Lewisburg – West Virginia
Newberg – Oregon
Stillwater – Minnesota
Los Alamos – California
Port Townsend – Washington
Vail – Colorado
Traverse City – Michigan
Hammonton – New Jersey