As April showers give way to May flowers, nothing takes center stage as eloquently here in Port Townsend as the Rhododendron, which you'll see blooming prolifically around town. It's not only Washington's state flower, but it's the star of the show this month as we celebrate our 84th Rhododendron Festival, with activities and fun for the whole family…even your pet! Mark your calendars to join us May 15-19, 2019!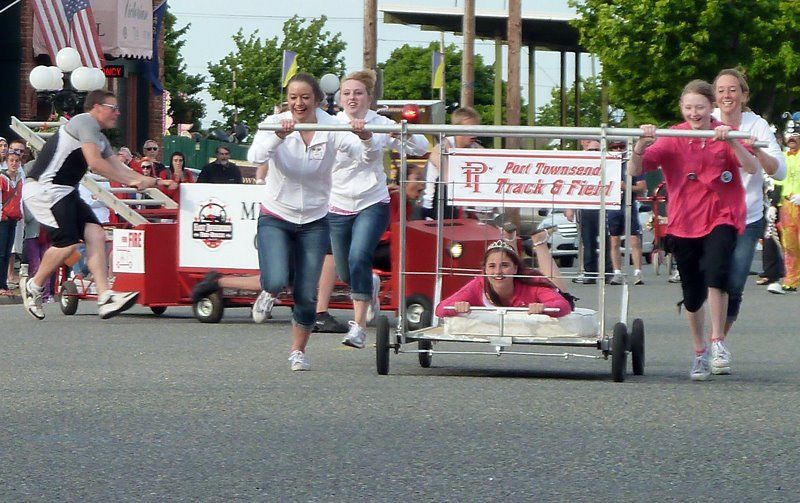 But that's not all that's coming your way in May. Read on to learn about more exciting events and activities for you to enjoy in Port Townsend this month!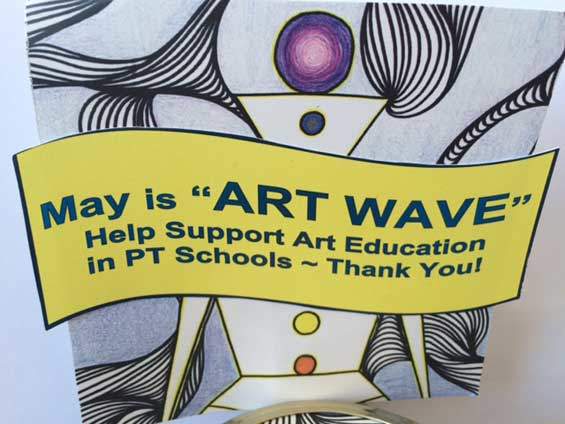 Art Wave, May 1-31
You'll be inspired by this colorful month-long exhibit of over 400 pieces of children's artwork displayed in businesses in Uptown and Downtown, created by grades K-12 in the Port Townsend School District. Come to the historic districts for Art Walk on Saturday, May 4, from 5:30-7:30 pm and see the creativity of our children. For more info, go to http://ptmainstreet.org/may-is-art-wave/.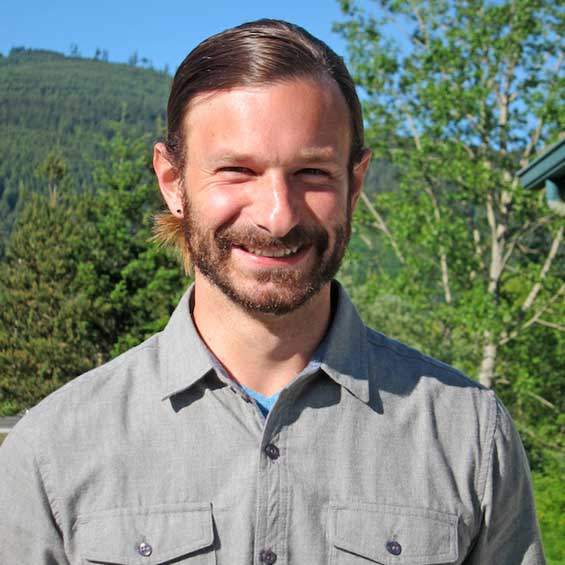 Jefferson County Historical Society (JCHS) Celebrates 140 years with a Birthday Bash
The JCHS Birthday Bash is Friday, May 3, at the Northwest Maritime Center. Everyone is welcome to attend this free event to celebrate 140 years of preserving stories and community heritage. The event begins at 4 pm with fantastic party favors for the first 140 to arrive, with cake and champagne for a toast. Come for the party and stay for the lecture!
JCHS First Friday Lecture Series – History of the S'Klallam people in Port Townsend
The lecture follows the party on May 3 at 7 pm featuring David Brownell, Historic Preservation Officer for the Jamestown S'Klallam. He will talk about the village of qatay (Kai Tai, Kah Tai) and the history, archaeology and ethnography connecting the S'Kallam people and Port Townsend. The presentation will cover a general timeline of pre- and post-contact Native presence in and around the area.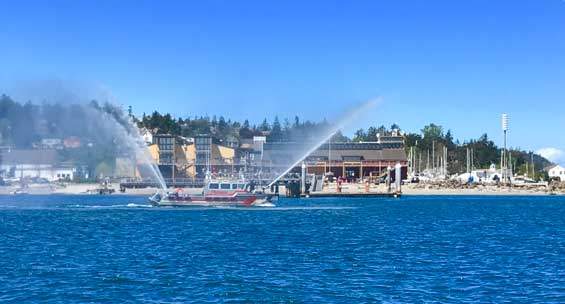 Opening Day on the Bay, Saturday, May 4
Opening Day of the 2019 boating season is cause for celebration as the Port Townsend Yacht Club invites the public to view the waterfront parade and enjoy the US Navy's Northwest Region Funk Band playing before and after the parade. Watch the boats sail by from the Northwest Maritime Center Pier, Pope Marine Park or any other convenient location along Water Street. The parade will begin after the departure of the 12:30 pm ferry to Coupeville. Following the parade, there will be the traditional Blessing of the Fleet. www.PTYC.net

The Port Townsend Wearable Art Show
Fifty-five works of art will be coming down the runway at this year's show on Saturday, May 11, featuring designers from New York, British Columbia, New Mexico, Colorado, California, and, of course, the Pacific Northwest. Designers competing in the wearable art category will vie for a "Best in Show" prize of $2,500. Showtimes are 2 pm and 7 pm at the McCurdy Pavilion in Fort Worden State Park. Tickets can be purchased online at www.ptwearableart.com or call 1.800.838.3006.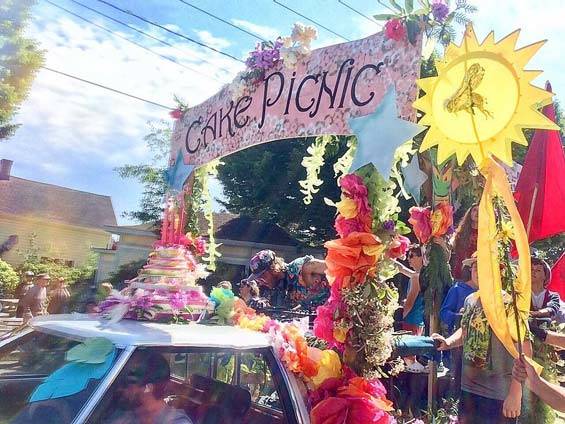 84th Annual Rhododendron Festival and Rhody Run, May 15-19
Talk like a local and call it "Rhody!" For those of us in Port Townsend, this term encompasses anything going on during the week of the festival. We simply call all of it "Rhody." Feel free to do so, too. Make plans to join us this year for Rhody and celebrate our Port Townsend "community holiday" with us. Here's the scoop:
Wednesday, May 15
Thursday, May 16
3:30 pm Pet Parade begins and the Funtastic Carnival opens at Memorial Field
Friday, May 17
2:15 pm Kiddies Parade begins and the Carnival is ongoing through the evening
6:30 pm Bed Races begin
Saturday, May 18
1 pm Rhody Festival Grand Parade
Cake Picnic following the parade at the Civic Plaza on Water Street
Sunday, May 19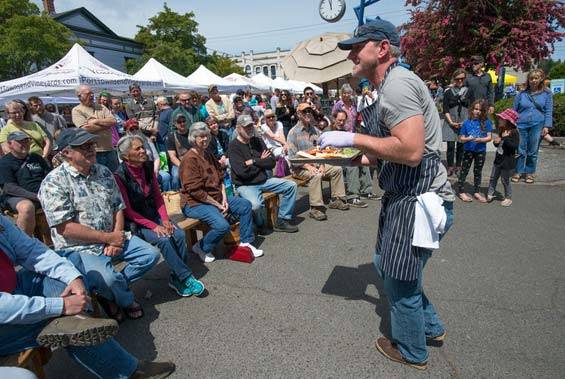 The 7th Annual Artisan Food Festival
This festival is May 25 in Uptown Port Townsend with 70+ local farms, live music, artisan foods, craft beer, cider, wine, and arts and craft vendors including cheese pairings with Mt. Townsend Creamery and Port Townsend Vineyards. Chef demonstrations by Jefferson Healthcare's Executive Chef, Arran Stark; Finistere's Executive Chef and Co-owner Deborah Taylor; Jesse Rose, Silverwater Café's Executive Chef; and Denise Joy from Mountain Spirit Herbal Company. For a schedule of events, go to http://jcfmarkets.org/ptaff/.
Save the date for upcoming events in June:
June 2-3
Pre-Race Ruckus and Race to Alaska
No motor, no support, all the way to Alaska. Watch the race start in Port Townsend!
www.r2ak.com
June 6
Port Townsend Main Street's Taste of Port Townsend
Sample. Sip. Mingle. It's going to be delicious!
www.ptmainstreet.org/tastes-of-port-townsend-2/
June 7-9
The Brass Screw Confederacy – Steampunk Festival
Join us somewhere between 1891 and a time that yet may be…
www.brass-screw.org
June 14
Centrum's Chamber Music Series
An evening concert by the American String Quartet
www.centrum.org/port-townsend-chamber-music-festival/
June 24-July 1
Centrum's Voice Works Performances
Vocal Showcase of music, June 27
Boogie at the Honky Tonk Polka Dot Dance, June 30
Vintage Vocals Concert, July 1
We can't wait to welcome you to Port Townsend this month!