As April showers give way to May flowers, nothing takes center stage as eloquently here in Port Townsend as the Rhododendron, which you'll see blooming prolifically around town. It's not only Washington's state flower, but it's the star of the show this month as we celebrate our 83rd Rhododendron Festival, with activities and fun for the whole family…even your pet! Mark your calendars to join us May 16-20!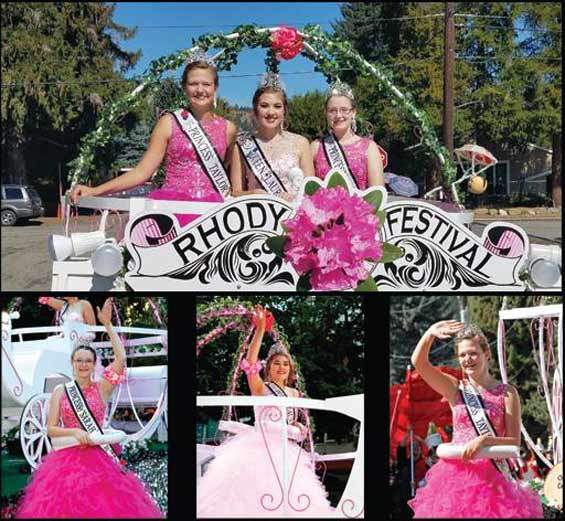 But that's not all that's coming your way in May. Read on to learn about more exciting events and activities for you to enjoy in Port Townsend this month!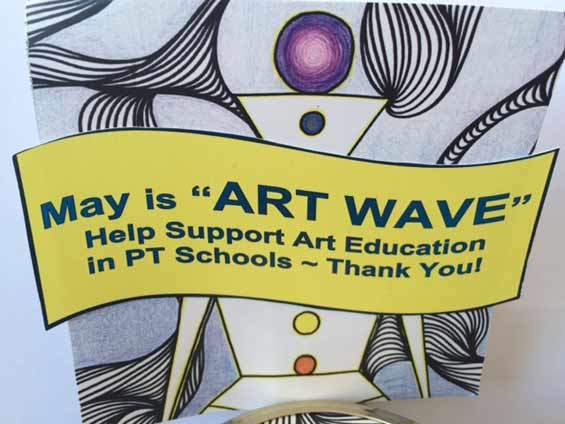 Art Wave, May 1-31
You'll be inspired by this colorful month-long exhibit of over 400 pieces of children's artwork displayed in businesses in Uptown and Downtown, created by grades K-12 in the Port Townsend School District. Come to the historic districts for Art Walk on Saturday, May 5, from 5:30-7:30 pm and see the creativity of our children.
New this year, tap into your creativity at the ArtZone—a Paint n' Sip Party on May 24 from 5-7 pm for adults 21+ to benefit Arts in the Port Townsend Public Schools. The class will be led by Jesse Watson, an award-winning local artist who's known for his colorful landscapes and portraits. The $50 fee includes materials and refreshments. The art party will be held in the Kuhn Building at 1044 Water Street. Sponsored by the Port Townsend Main Street Program. http://ptmainstreet.org/may-is-art-wave/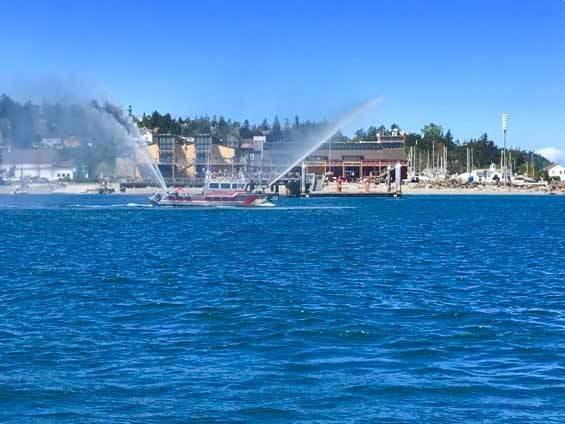 Opening Day on the Bay, Saturday, May 5
Opening Day of the 2018 boating season is cause for celebration as the Port Townsend Yacht Club invites the public to view the waterfront parade. Watch the boats sail by from the Northwest Maritime Center Pier, Pope Marine Park or any other convenient location along Water Street. The parade will begin after the departure of the 12:30 pm ferry to Coupeville. Following the parade, there will be the traditional Blessing of the Fleet. www.PTYC.net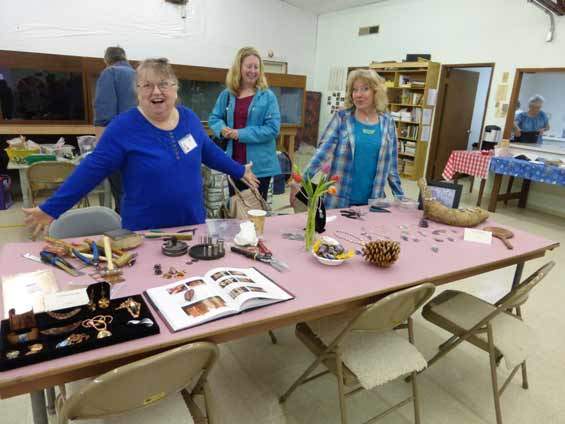 Gemboree, Saturday, May 5
The Port Townsend Rock Club is hosting their annual Gemboree showcase, including local experts demonstrating contemporary beading, jewelry bezel setting, stone sculpting and much more. The organization has been active for over 50 years in Port Townsend. Located at the Jefferson County Fairgrounds, the clubhouse hosts a complete studio, library and a cavalcade of people who love to work on and learn about gems, minerals and geology. Explore the possibilities at the Gemboree from 10 am to 2 pm. Free to the public. For more info, email porttownsendrockclub@gmail.com.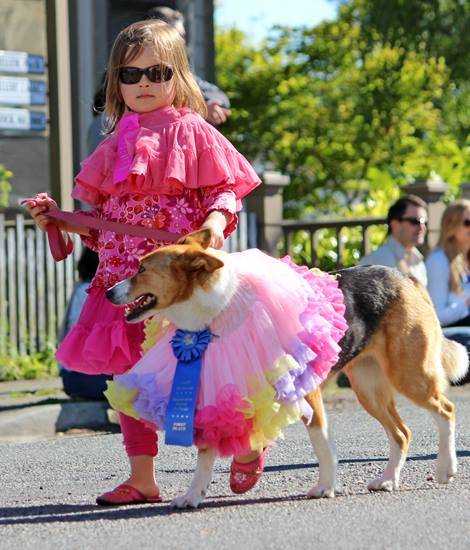 83rd Annual Rhododendron Festival and Rhody Run, May 16-20
Talk like a local and call it "Rhody!" For those of us in Port Townsend, this term encompasses anything going on during the week of the festival. We simply call all of it "Rhody." Feel free to do so, too. Make plans to join us this year for Rhody and celebrate our Port Townsend "community holiday" with us. Here's the scoop:
Wednesday, May 16
6pm Trike Race begins
Thursday, May 17
4:30pm Pet Parade begins and the Funtastic Carnival opens at Memorial Field
Friday, May 18
3:30pm Kiddies Parade begins and the Carnival is ongoing through the evening
6:30pm Bed Races begin
Saturday, May 19
1pm Rhody Festival Grand Parade with a Cake Picnic to follow
Sunday, May 20
11am 40th Annual Rhody Run begins
www.RhodyFestival.org or www.RhodyRun.com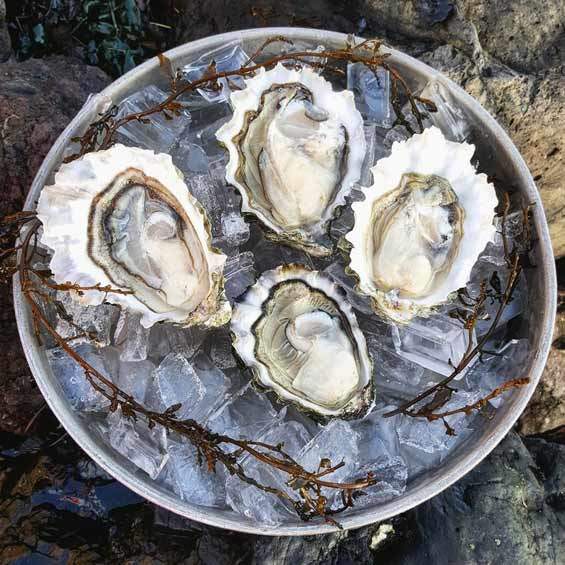 The 5th Annual Artisan Food Festival is May 26 in Uptown Port Townsend with 70+ local farms, live music, artisan foods, craft beer, cider, wine, and arts and craft vendors including cheese pairings with Mt. Townsend Creamery and Port Townsend Vineyards. Chef demonstrations by Jefferson Healthcare's Executive Chef, Arran Stark; Finistere's Executive Chef and Co-owner Deborah Taylor; Jess Rose, Silverwater Café's Executive Chef; and Denise Joy from Mountain Spirit Herbal Company. For a schedule of events, go to http://jcfmarkets.org/ptaff/.
Save the date for upcoming events in June:
June 1-3
Classic Mariners' Regatta
Watch beautiful wooden boats and high-caliber sailors racing their hearts out.
www.nwmaritime.org/classic-mariners-regatta/
June 7
Port Townsend Main Street's Taste of Port townsend
Sample. Sip. Mingle. It's going to be delicious!
www.ptmainstreet.org/tastes-of-port-townsend-2/
June 8-10
The Brass Screw Confederacy – Steampunk Festival
Join us somewhere between 1891 and a time that yet may be…
www.brass-screw.org
June 13 and 14
Pre-Race Ruckus and Race to Alaska
No motor, no support, all the way to Alaska. Watch the race start in Port Townsend!
www.r2ak.com
June 17
Centrum's Chamber Music Series
An afternoon concert by the Pacifica Quartet
www.centrum.org/port-townsend-chamber-music-festival/
June 27, 28 and 29
Centrum's Voice Works Performances
Vocal Showcase #1 of music and dances, June 27, 7:30 pm
Boogie at the Honky Tonk Polka Dot Dance, June 28, 8 pm
Vocal Showcase #2 of music and dances, June 27, 7:30 pm
We can't wait to welcome you to Port Townsend this month!