The summer party continues in Port Townsend in August with awesome, amazing activities to inspire and delight you!
In a mash-up of shifting loyalties between friends and fleeting attractions of ill-suited young lovers, a merry band of outlaws, clowns, and servants all foolishly stumble through the landscape in this summer's "don't miss," scene-stealing performance of The Two Gentlemen of Verona, presented by Key City Public Theatre beginning Friday, August 5 with Shakespeare in the Park.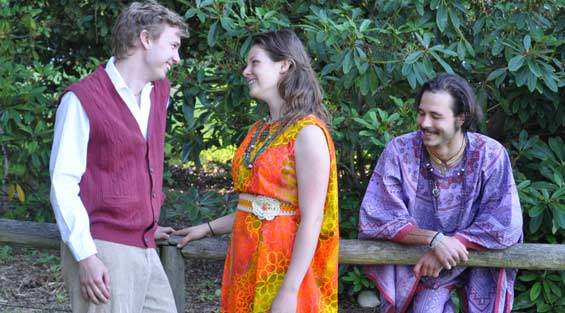 Sharp-witted, snappy, and thought to have been Shakespeare's first play, this risible tale was a precursor to today's popular rom-com. Performances run Aug. 5 through 28, outdoors at Chetzemoka Park (Jackson and Blaine Streets), Fridays through Sundays at 6 pm. (Open seating begins at 5:30 pm.). Running time is about two hours, including one intermission.
Audience members are encouraged to bring blankets or lawn chairs for seating on the grass and to dress warmly for when the sun goes down. Picnic fare is welcome. Concessions will also be sold. Advance tickets/info are available from the playhouse box office at 360.385.KCPT (5278) or online at http://www.keycitypublictheatre.org/.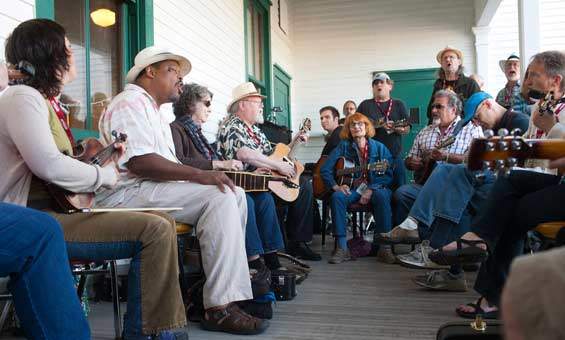 The Port Townsend Acoustic Blues Festival heats up town with "Blues in the Clubs" in a moveable feast of fantastic music in a variety of venues. One nightly wristband gives you the freedom to move around throughout the evening, gaining the full benefit of the club experience. Centrum's Blues faculty will play sets in all sorts of interesting combinations on Friday, August 5 and Saturday, August 6 from 8 pm – midnight. For more information, go to www.centrum.org.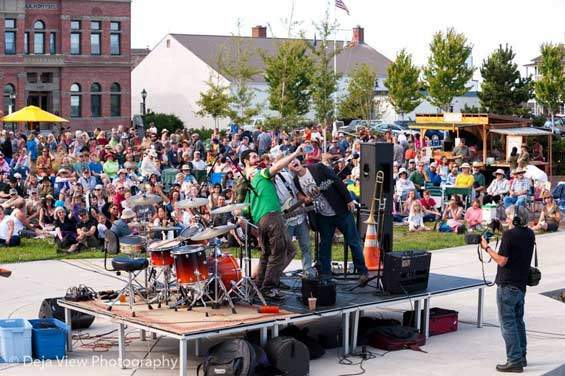 The dock is still rockin' for a few more weeks at the free, all-ages, outdoor Concerts on the Dock in downtown Port Townsend. Sponsored by the Port Townsend Main Street Program, the concerts will be Thursdays, August 4, 11, 18, 25 and Sept. 1, at the Pope Marine Park/City Dock Civic Plaza. Local vendors and a Beer, Wine and Cider Garden will contribute to the festive atmosphere. Seating opens at 4:30 pm, show starts at 5 pm and ends at 7:30 pm. Bring a chair or a blanket and settle in for some great tunes. For the list of bands, go tohttp://www.ptmainstreet.org/page14/page14.html.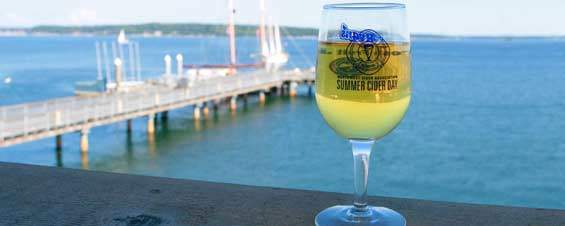 The diversity of Pacific Northwest craft hard ciders will be showcased on Saturday, August 6 from noon to 5 pm at the Northwest Cider Association's 6th Annual Summer Cider Day downtown at the Northwest Maritime Center. Summer Cider Day is the association's largest event of the year and has helped establish the Northwest as a nationally recognized cider region.
Summer Cider Day offers more than 60 different varieties of cider to try, with music and gourmet gluten-free far from Sirens Pub. This family-friendly event showcases some of the top cideries from Washington and Oregon. Tickets are $25 in advance or $30 at the door. For more information, go to http://nwcider.com.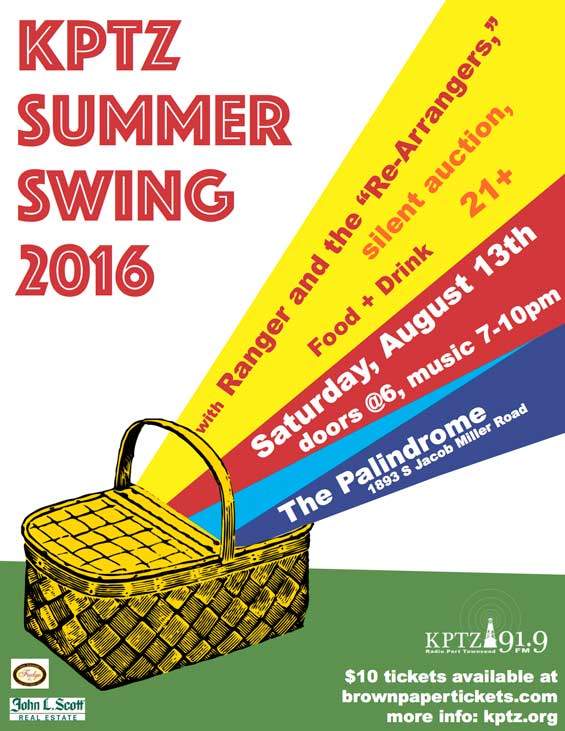 Port Townsend's local radio station, KPTZ, will be hosting the Summer Breeze Dance Party on Saturday, August 13 at 7:30 pm at the Palindrome (1893 Jacob Miller Rd.), featuring Gypsy Jazz & Swing by Ranger & The Re-Arrangers. There will be a silent auction and raffle, along with Eaglemount wine and cider. The Spot is catering this fundraiser and "fun-raiser." Tickets $10, doors open at 6 pm; event starts at 7 pm. This is a 21+ event. For more info, go to www.kptz.org.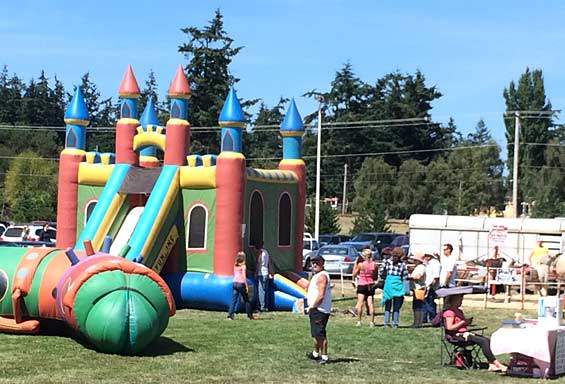 The Jefferson County Fair welcomes you with "All Aboard!" as its theme this year, August 12, 13 and 14. Meet farm animals up close and personal. Cheer on riders as they put their horses through their paces. See the largest fruits, vegetables and flowers grown in Jefferson County. Hear music from fantastic bands and get your dancin' boots on. Take a turn riding the bull. Indulge in an elephant ear or a corn dog. It's everything a country fair should be—don't miss it!
Open 10 am to 9 pm Friday and Saturday, 10 am to 6 pm Sunday. For more details, visit http://jeffcofairgrounds.com.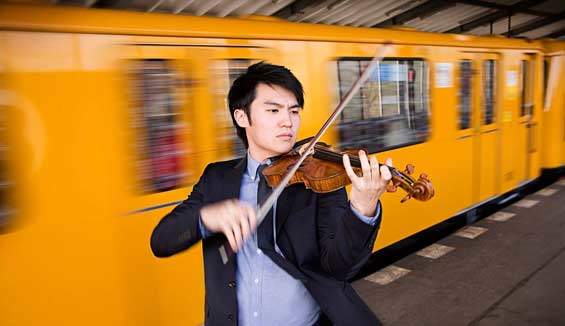 The Olympic Music Festival (OMF) presents its 33rd annual summer season, this year in partnership with Centrum at Fort Worden. World-class chamber music performances take place at the Joseph F. Wheeler Theater, Saturdays and Sundays at 2 pm, August 13 through September 11, with a special educational concert for children and their families on August 28 at 10:30 am.
Since the beginning of his tenure in 2014, OMF Artistic Director Julio Elizalde has electrified audiences by presenting world-class artists on the Olympic Peninsula in programs that center on the classical chamber music repertoire and, on occasion, venture into styles such as American folk music and jazz.
Highlights include the Iglitzin Chamber Music Fellowship, returning for a second season (August 13-21), providing invaluable professional experience to exceptional young artists, the return of superstar violinist Ray Chen, the debut of numerous artists including San Francisco Symphony principal violist Jonathan Vinocour and Brentano String Quartet founding first violinist Mark Steinberg, the return of OMF veteran and Louisville Orchestra Music Director Teddy Abrams, and an exclusive recital by legendary jazz pianist and eight-time Grammy award nominee Fred Hersch. http://www.olympicmusicfestival.org/.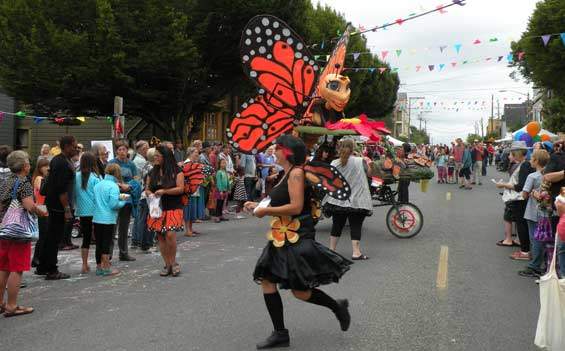 On August 20, the Annual Uptown Street Fair and Parade celebrates 26 years of fun in Uptown and includes great local music, the Port Townsend Arts & Crafts Fair, the Jefferson County Farmers Market, tasty food on the street, free art activities for families and much more.
Come hang out with the Uptown businesses and neighbors for the day at this colorful community event. The Arts and Crafts Fair and Farmers Market begin at 9 am; children's activities follow from 10 am – 3 pm, and music from 10 am – 5 pm. The Uptown Pub is hosting an outdoor beer garden. The "GRANDLY LOCAL PARADE" is at 2 pm. Come make a day of it in historic, pedestrian-friendly Uptown. Lawrence Street and Tyler Street are closed for the Street Fair, as well as the Farmers Market location on Polk Street. Bring your appetite—there will be delicious local food vendors at the event. For more information, go to http://ptmainstreet.org.
Get Your Summer Photos Ready!
The City of Port Townsend wants to show off the town, and we need your help to do it! Enter the City's "Best of Summer in Port Townsend" photo contest, to win a $250 1st place prize or $100 2nd place. This photo contest will run on simultaneously on EnjoyPT.com, Facebook and Twitter, September 1-25 and is open to ALL photographers. So take some great summer pics, and get ready to enter next month.
Visit us in August for an amazing getaway and enjoy all things Port Townsend!