Port Townsend gets a little "krazy" and "kwirky" in October, beginning with the 33rd GREAT Port Townsend Bay Kinetic Sculpture Race, October 3-4 (http://www.ptkineticrace.org/). The theme this year is "It's a Bug's World After All." Whether you crawl on all fours, or all eights. Or you slither, slide or roll. Whether you glide or flutter. Come join the fun for an all Bug race! The Kourse is split into two days: Saturday is the Glorious Parade and Water Kourse, while Sunday includes the Road, Sand and Mud Kourse.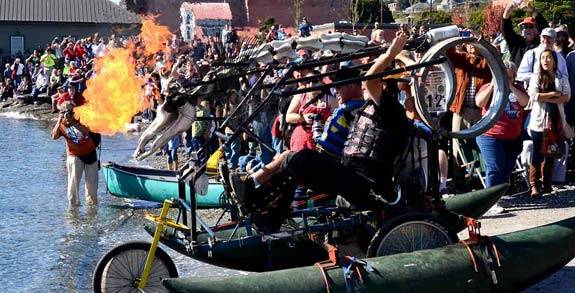 A kinetic skulpture is a human powered, artistically enhanced vehicle that must go through sand (Kwick Sand), mud (The Dismal Bog), float on water (The Great Bay), and transverse hilly, silly neighborhoods. Some skulptures are engineering marvels while most are a mixture of bicycle parts, styrofoam, duct tape, imagination and prayers. Awards are given to each racer whether they want it or not, but the most highly prized award is the "Mediocrity Award," the skulpture that finishes in the middle of the pack. Kinetic racers as well as glorious spectators must be kapable of having fun without taking the event too seriously.
At 8 pm on Saturday, at the American Legion Hall, there will be a Koronation Ball where a new Rose Hips Kween will be chosen. An unbelievable display of talent and jokes will help the crowd choose the winning kontestant!
At Key City Public Theatre (http://www.keycitypublictheatre.org/), "The 25th Annual Putnam County Spelling Bee," opens October 1 and runs through October 25. KCPT Artistic Director Denise Winter comments, "The theme of this musical, which centers on diverse individuals finding success in their own quirky ways, seems particularly relevant to Port Townsend, a place where talent abounds and 'weirdness' is welcome. In recent years we have focused on small cast cabaret musicals, a genre in which we excel. It's now time to return to a larger ensemble musical that showcases KCPT 'song and dance' performers on a grander scale."
Called "irresistible, riotously funny and remarkably ingenious" by the New York Timeswhen it opened on Broadway in 2005, "Spelling Bee" is a Tony Award-winning musical comedy that follows six middle-school overachievers as they navigate the chaos of their local spelling bee competition. Overseen by a group of adults, who have barely escaped adolescence themselves, this group of misfits overcome a series of increasingly outlandish trials before revealing the true lesson of the play: winning isn't everything and losing doesn't always make you a loser.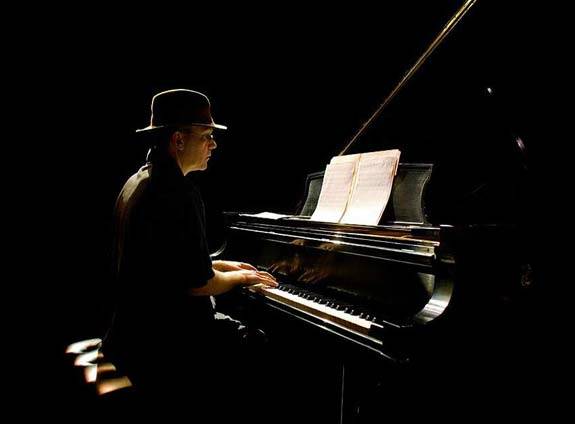 Centrum presents An Evening of Music and Poetry with Wayne Horvitz on Wednesday, October 7, at 7:30 pm at the Wheeler Theater at Fort Worden State Park (tickets). Known for his multipfacted musical prowess, composer/performer Wayne Horvitz ventures into progressive acoustic jazz and modern classicism in his latest project, Some Places Are Forever Afternoon. Written in honor of the iconic Northwest poet Richard Hugo (1923-82), the complete work is a suite of 11 compositions based Hugo's poetry. Pacific Northwest literary luminaries will read Hugo's poems prior to each song. Not to be missed!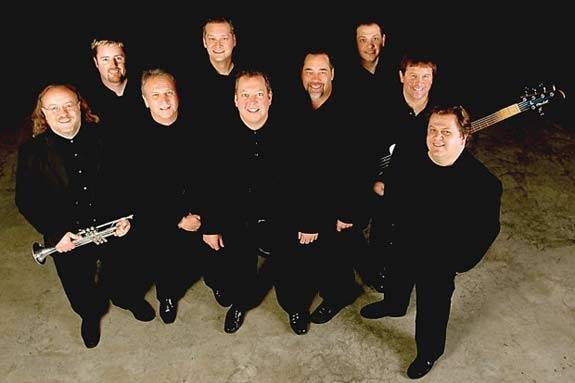 Rock out and help the trails! Freddy Pink has joined forces with the Peninsula Trails Coalition, Jefferson Health, Henery Hardware, Port Townsend Paper, and Fort Worden, for an all-ages benefit concert at the McCurdy Pavilion on October 17, from 5-10 pm, at McCurdy Pavilion at Fort Worden State Park. Enjoy great music, food, and drink, plus a silent auction with donations from local merchants.
Proceeds from this concert will benefit the connection of the Larry Scott Trail (LST) to the Olympic Discovery Trail (ODT) in Discovery Bay. When the connection between these two segments of the trail is complete, Port Townsend will become the gateway to the ODT spanning 130 miles of scenic beauty, beginning at the Larry Scott Trailhead at the Port Townsend Boat Haven, around Discovery Bay, through Sequim and Port Angeles, around Lake Crescent, and on to La Push on the Pacific Coast.
Halloween brings so much fun to Port Townsend!
…for the kiddos, don't miss the Port Townsend Main Street's Downtown Trick or Treat, October 31 beginning at 4 pm with a parade down Water Street. Our merchants will be offering treats…and, you never know, maybe some tricks too!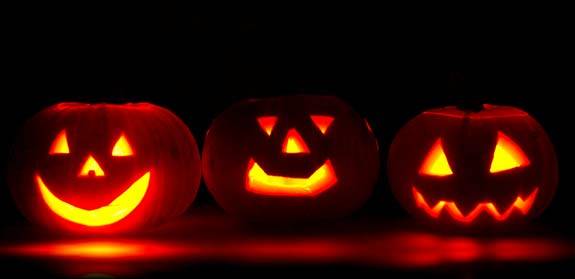 …and for the adults, there's an eerie light shining from the old red Victorian on the hill. Many years ago, on a dark October evening, something bad happened in Port Townsend's finest pleasure palace. An evening of tantalizing fright you'll never forget will be at the Haunted Bordello, 313 Walker St., October 30 and 31, from 7-10:30 pm.
Port Townsend's Haunted Bordello is a guided tour running 7-10:30 pm, offering titillating and terrifying entertainment. One intimate group of three to five guests will be admitted to the house at at time. Preferred-entry tickets and more information are available atwww.hauntedbordello.com. Participants must at 17 or older (ID may be required).
Visit us in October and enjoy everything Port Townsend!