Romance is in the air with Valentine's Day just a few short weeks away. This year it falls in the middle of a three-day weekend—perfect for an escape with your sweetheart to Port Townsend for a romantic weekend getaway! We have a wide array of fantastic accommodations to suit your style. Click here for choices and to book your reservation. Many of our restaurants are offering Valentine's specials too. For more details, contact our Visitor Information Center at info@jeffcountychamber.org or 360.385.2722.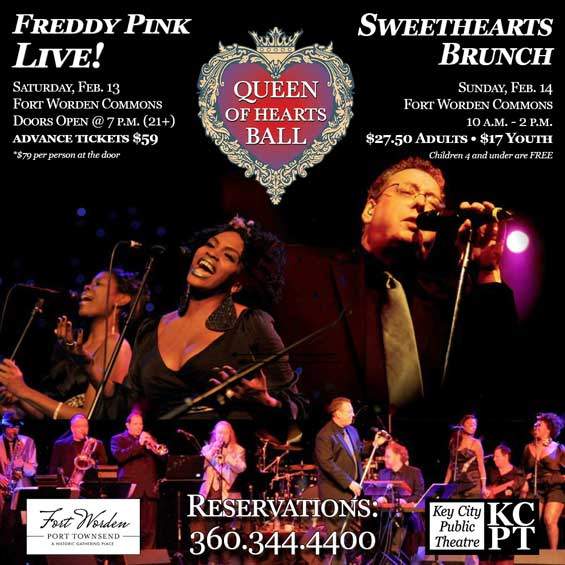 Start the long weekend off right on Saturday, February 13 at 7 pm at the Queen of Hearts Ball at the Commons at Fort Worden. Key City Public Theatre and Fort Worden are proud to present an evening of spectacular entertainment featuring "Rock-n-Soul" music by Freddy Pink. Admission includes two cocktails, passed hors d'oeuvres, and a delicious appetizer bar as well as a dessert bar. Washington wines, craft beers, cocktail specials and Bellini's will also be featured. Make your reservations by calling 360.344.4400.
The next morning, Valentine's Day, enjoy a Sweethearts Brunch from 10 am to 2pm at the Fort Worden Commons. Call 360.344.4400 for reservations.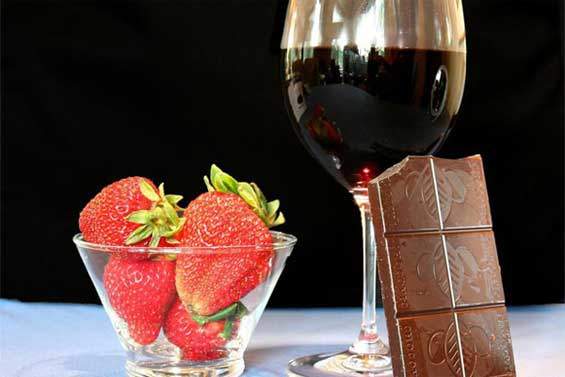 With Port Townsend as your home base, tour the Olympic Peninsula Wineries for their luscious Red Wine and Chocolate event over two weekends: February 13-15 and 20-21, from 11am to 5 pm. You'll love the classic pairings of handcrafted Washington wines and chocolate delights, and, of course, the spectacular scenery en route to each winery.
The ticket and glass package entitles you to a special commemorative wine glass, complimentary wine tasting and chocolate samples at the 10 participating wineries.Book here for online tickets.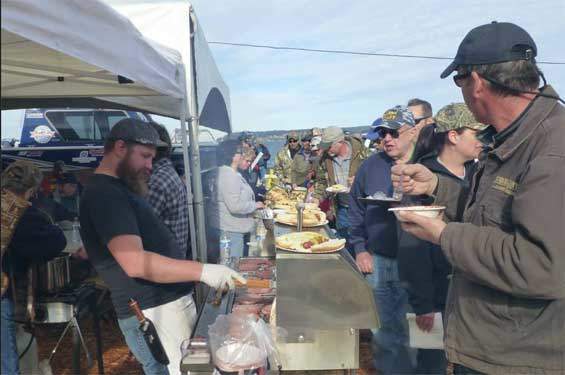 Love fishing? Register now for the Olympic Peninsula Salmon Derby's $10,000 Winter Blackmouth Classic, February 19-21. Learn more online!
Launch your boat at Port Townsend's Boat Haven Marina and head out to the Strait with over 500 miles for fishing, from Tongue Point in the west through Freshwater Bay, Port Angeles, Sequim, Port Townsend, Port Hadlock, Marrowstone Island, Port Ludlow, to Whidbey Island in the east.
And if fishing isn't your passion, but it is for your spouse/partner, stay in Port Townsend and enjoy meandering through our boutique shops and galleries, then grab a bite to eat at one of our delicious eateries.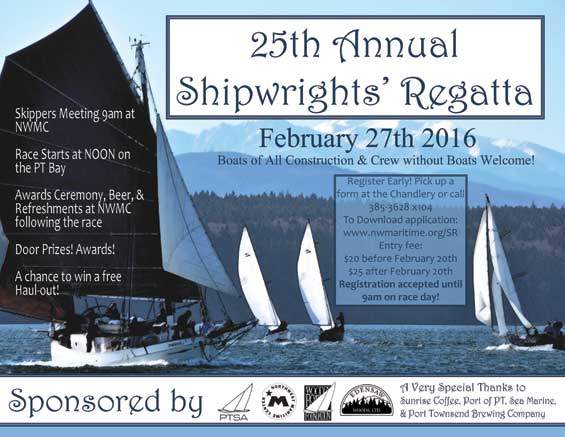 The sailboat racing season opens with the 25th Annual Port Townsend Shipwrights' Regatta on February 27. Boats of all construction are welcome. As always, the race is open to folks who would like to try sailboat racing, but do not have a boat. Non-boat owners are encouraged to show up at the Skippers' Meeting and be connected with skippers looking for crew.
The regatta is presented by the Northwest Maritime Center, Wooden Boat Foundation, and Edensaw Woods, Ltd., in conjunction with the Port Townsend Sailing Association.Find out more online.
Save the date for upcoming events in March:
March 3-13, 2016
PlayFest 20–the Port Townsend Festival of New Plays
Key City Public Theatre, Port Townsend
Port Townsend Arts Commission's Festival of New Plays
March 18-20, 2016
Victorian Heritage Festival
Port Townsend and Fort Worden
Kick off the weekend with the Victorian Pub crawl, featuring saloons, "shanghai tunnels," and fine vintage cocktails. Tour inside Victorian buildings, attend lectures, a Victorian fashion show and Ball plus much more.
We look forward to welcoming you to Port Townsend!