The New Year is off to a roaring start this month with the 11th Annual Strange Brewfest, January 23-24, 2015, boasting wildly inventive, palate-challenging craft brews featuring over 50 breweries and cideries, along with more than 80 mind-bending potations.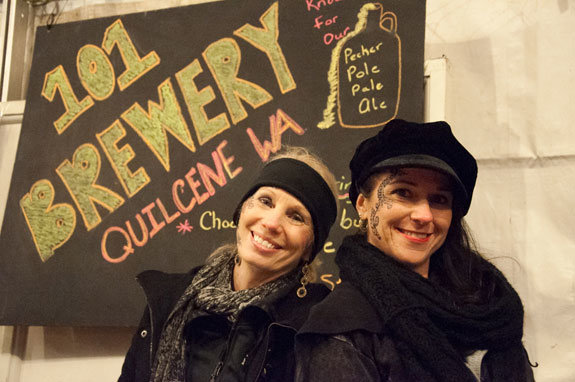 This iconic festival is an indoor-outdoor event based in downtown Port Townsend at the American Legion Hall in our National Historic Landmark District.
Taste is not the only sense that Strange Brewfest 11 will tempt. Be dazzled by the sights and sounds of the weekend with a continuous lineup of rockin' music. Indulge in the carnival-like atmosphere that this festival is known for.
Artisan pizza fired in a wood-burning oven, oysters on the half shell and seafood chowder are just a few of the culinary delights that will be prepared by local vendors.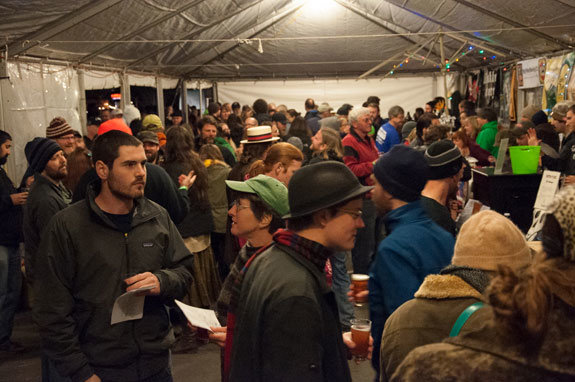 One of our local cideries, Finnriver Farm and Cidery, has participated over the years, creating unique blends made especially for this event.

Co-owner Crystie Kisler says, "Finnriver has enjoyed the creativity that the Strange Brewfest has inspired at our cidery. It's a wonderful opportunity to think way outside the box and a great justification for taking some strange risks. Several years ago our crew member Chris Weir made a crazy hot Habanero Cider for Strange Brew and it has since become a staple in our contemporary cider line-up.
"For this year's event, Finnriver is bringing two unusual ciders to the party. The first is our late winter 'seasonal botanical' cider called Solstice Saffron, featuring prized saffron grown on the Olympic Peninsula by Jim Robinson at Phocas Farms. The cider begins its fermentation on the winter solstice and the bright saffron notes, along with hints of fennel, invoke the return of the light!
"The second cider is the fermented lovechild of Finnriver cidermaker Andrew Byers and is an expression of his fondness for things fungal! Working with the world-class mycologists at Fungi Perfecti, Andrew has crafted a cider called Myco Jasmine that carries the flavors from the deep earth to the blossoming surface. This crisp cider is begun with a lively ferment of apple atop a mound of mycelium and finished with the ethereal nose of jasmine green tea."
Admission to Strange Brewfest 11 is $30/person which gives you a souvenir tasting glass, four tasting tokens and a wristband for both days. Additional tasting tokens are $1.50 each. This is a 21 and over event.
For event details visit www.strangebrewfestpt.com.
We look forward to welcoming you to Port Townsend in 2015! Happy New Year!
Strange Brewfest photos by David Lindsay.