Port Townsend is all abuzz with excitement about super-cool events this month. We're serving up something for every appetite—with a cycling ride of the Tour de Forts, to the Brass Screw Confederacy Steampunk Hootenanny, to the Taste of Port Townsend event for foodies, and music galore with Centrum. We know you'll love the adventure of surprise and delight when you join the fun!
And for those of you who love all things water, June is for you! Be part of the exhilarating send-off of the participants in the incredible 4th Annual Race to Alaska (R2AK), and don't miss Port Townsend Orca Festival at Fort Worden.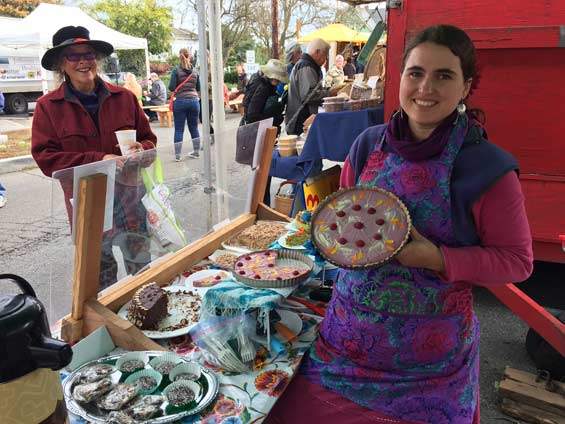 The Port Townsend Wednesday Farmers Market opens June 6, at its new location, the Jefferson Transit Haines Place Park and Ride, from 2 -6 pm. The market season is in full swing with the Saturday Farmers Market Uptown from 9 am to 2 pm. With the new Haines Place Park and Ride location, the Wednesday Farmers Market can be easily accessed from anywhere in the Jefferson County. Try taking transit to the market or walk, bike, hop or drive to the new location of the mid-week farm and food market. There's plenty of parking and you can stroll from Uptown through Kah Tai Lagoon to get to the market.
This season there are more vendors registered for the Port Townsend Wednesday Farmers Market than in years. Here are 15 reasons to visit on opening day: Mountain Spirit Herbal Company, Duckabush Mushrooms, Spring Rain Farm & Orchard, Fiddlehead Creamery, Finnriver Farm, Serendipity Farm, Midori Farm, Hopscotch Farm + Cannery, Chimacum Valley Dairy, Bob's Bakery, River Run Farm, Cape Cleare Fishery, Golden Harvest, Onatrue Farm, and Hurricane Hills Winery, plus a chef demonstration with Arran Stark at the opening day market. For more info, go to www.jcfmarkets.org.
The Port Townsend Main Street Program celebrates the Tastes of Port Townsend on June 7 from 5-8 pm at the Northwest Maritime Center. Foodies will enjoy delicious samples from 14 restaurants and dessert spots, breweries, wineries and cideries, plus tea and coffee.
From green curry chicken, seafood risotto, sushi, smokehouse sliders, smoked sockeye Nova Lox with cream cheese, salads and desserts, the many tastes will delight diners. There are new participants this year, including Finistere, Banana Leaf Thai Bistro, Port Townsend Vineyards, and Key City Fish Company. This event is a fundraiser for the Port Townsend Main Street Program, a 501c3 nonprofit dedicated to the historic districts Uptown and Downtown. This is a 21+ event, please bring valid ID. For more info and to purchase tickets, go to www.ptmainstreet.org.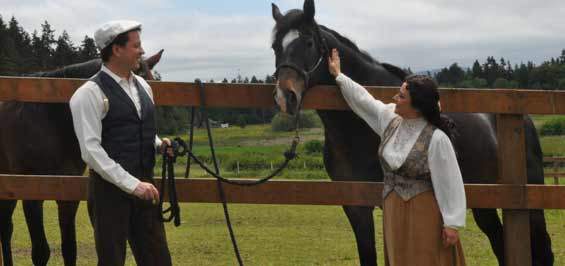 Key City Public Theatre presents Daddy Long Legs, running Thursday through Sunday from June 8 through July 2. An adaptation of the 1912 novel of the same name by Jean Webster, this is the latest in many stage and film adaptations, and the most-true to the original work. Written in 2007, with music and lyrics by Paul Gordon, Daddy Long Legs is a two-person epistolary musical about a young orphan girl and her mysterious benefactor who empowers her through providing her with a college education. KCPT is opening the first West Coast production of Daddy Long Legs since the closing of its successful off-Broadway run in 2016.
For more info and to purchase tickets, go to www.keycitypublictheatre.org.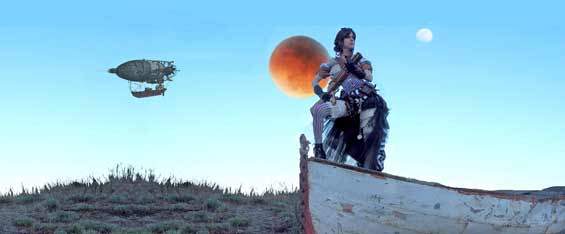 Join the Brass Screw Confederacy, for its seventh annual Steampunk Festival, June 8-10. Embark upon Perilous Adventures to exotic domains on the outskirts of imagination. Come decked out in your steampunk finery for another amazing year's adventures. And while, this may not be the biggest, fanciest, first, nor certainly not the last steampunk something-or-other on earth—there is something to steam up ingenues and aficionados alike. You won't be disappointed. This year's event aims to rock you back on your boot heels and steam up your goggles. They're turning it up with the Hottest Hootenanny ever, Tactical Croquet, the stupendous Bazaar of the Bizarre, Brass Screw Chautauqua, bands, magic and mayhem galore! For more details about what to expect, go to www.brassscrew.org.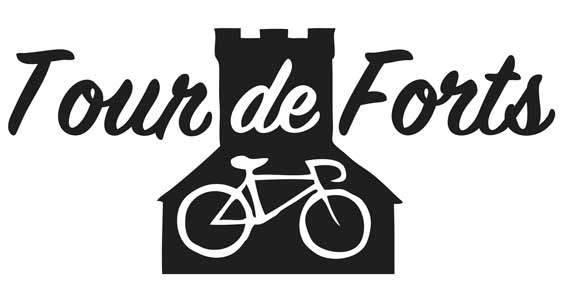 Tour de Forts 2018 is a stunning ride on June 9, beginning at 8 am, that takes cyclists of all ages and abilities on a scenic and historic trip around the northeast corner of the Olympic Peninsula. Along the way, water and snack stops allow cyclists to enjoy the view from three old seaside forts that have been converted to beautiful state parks. Routes include a 62-mile, 35-mile, 15-mile and 11-mile options. To register, go to www.tourdeforts.org.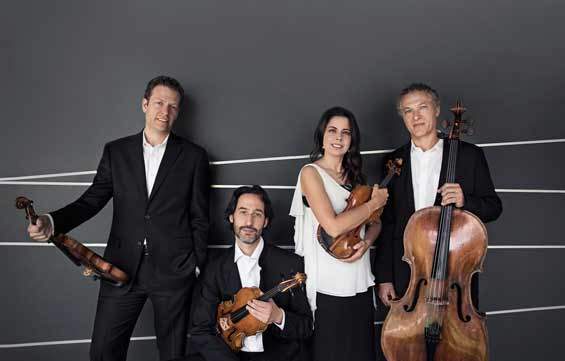 Centrum is hosting the 9th annual Chamber Music Workshop with a free public master class on Wednesday, June 13 at 7:30 pm. Student concerts are on June 15 and 16 at 7:30 pm with a faculty performance on Sunday, June 17 at 2 pm featuring composers Haydn, Mieczyslaw Weinberg and Shostakovich. The Workshop closes with a performance with Grammy-winning Pacifica Quartet (pictured above). All performances are in Wheeler Theater at Fort Worden.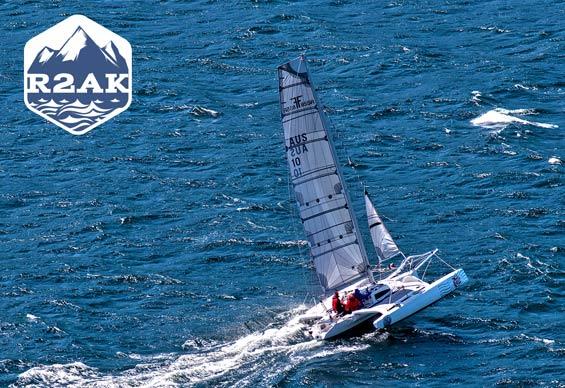 R2AK (short for the Race to Alaska) is simple. Get a boat without a motor. Race 750 miles to Ketichan, Alaska, any way you can. Don't get eaten by a bear. $10,000 if you're first. The starting gun goes off at 0500 (nautical lingo for 5 am!) on Thursday, June 14, from the NW
Maritime Center in Port Townsend. The excitement of the start is palpable and not to be missed. But if that's too early for you, come for the Pre-Race Ruckus on Wednesday, June 13, from noon to 8 pm and let loose like you're about to sail to Alaska…with people who actually are about to set sail for Alaska! Bring your sense of adventure. Get a free tattoo. Have a blast. To join the fun and track the boats once they're en route, go to www.r2ak.com.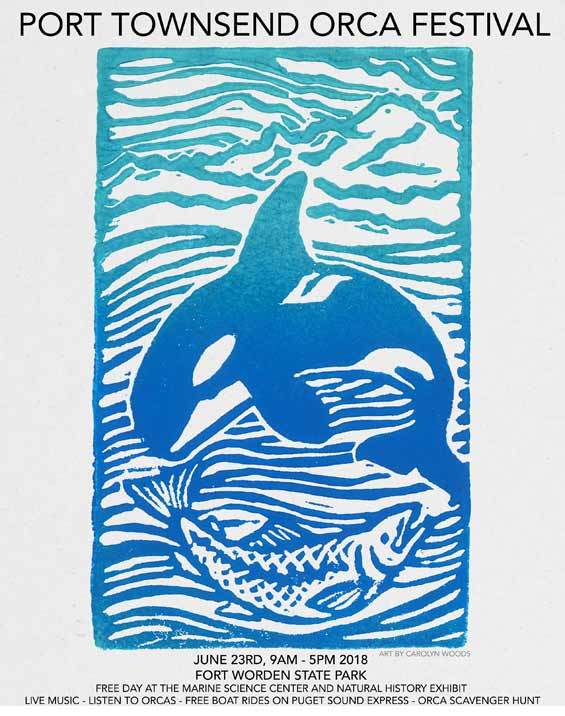 Don't miss 2018 Port Townsend Orca Festival at Fort Worden on June 23. A day of celebration, education, ceremony and adventure! Featured speakers from the Governor's Orca Recovery Task Force, researchers from Ocean Initiative, Long Live the Kings, and the North Olympic Salmon Coalition – and then famed rock/ska band Locust Street Taxi performs starting at 1PM. Festival awards ceremony at 2PM will honor winners of the Rat Island Regatta and JPod Scavenger hunt, as well as Governor Jay Inslee for his long-term dedication and support of the Southern Resident Orcas of Puget Sound (Gov. Inslee will not be present). With all this followed by a song and dance by the North Olympic Orca Pod and a celebration of Finn the salmon's 30th year anniversary, this year's award ceremony will be one for the history books. http://ptorcafest.com.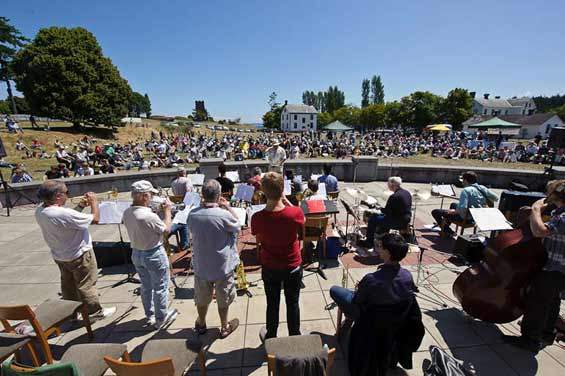 The first of Centrum's Free Friday Concerts begin at noon on Friday, June 29 at Fort Worden, outdoors on the Nora Porter Commons Lawn and lasts for an hour. http://centrum.org/free-fridays-at-the-fort/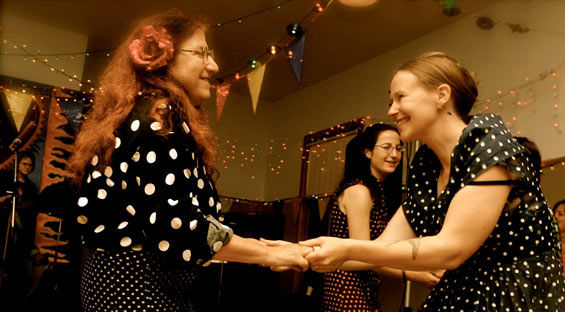 Get your dancin' shoes on and polka dot attire ready for Centrum's Honky-Tonk Polka Dot Dance, Thursday, June 28 at 8 pm in the USO Building at Fort Worden featuring a variety of talented vocalists singing tunes from a range of traditions including Irish, Appalachia, Country, Blues and Gospel. This sells out quickly, so don't delay and buy your tickets today at www.centrum.org.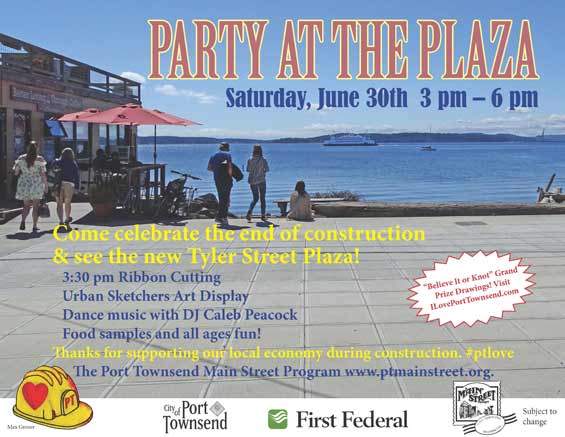 Join the fun and Party at the Plaza on Saturday, June 30 from 3-6 pm across Water Street from the Jefferson Museum of Art and History. The party is coordinated by the Port Townsend Main Street Promotion Committee and volunteers to celebrate the completion of construction on Water Street. Dance to music with DJ Caleb Peacock, enjoy nibbles and fun for all ages. For more info, go to www.ptmainstreet.org.
A Few Upcoming Events this Summer—Save the Dates!
The 4th Annual "Old School" 4th of July at Fort Worden
The Festival of American Fiddle Tunes, public concerts July 4, 6 and 7
Concerts on the Dock, July 12-August 30, every Thursday from 5-7pm downtown
Jazz Port Townsend, July 22-29
Port Townsend Acoustic Blues Festival, July 29-August 5
Olympic Music Festival at Fort Worden, July 14 & 15, August 11-September 9 (weekends)
Key City Public Theatre's Shakespeare in the Park, Hamlet, August 3-26
We can't wait to welcome you to Port Townsend this summer!