Port Townsend is all abuzz with excitement about super-cool events this month. We're serving up something for every appetite—with a cycling ride from Fort to Fort, to the Brass Screw Confederacy Steampunk Hootenanny, to the Tastes of Port Townsend event for foodies. We know you'll love the adventure of surprise and delight when you join the fun!
And for those of you craving all things maritime, start the month off with Key City Public Theatre's "Shipwrecked!" Catch your breath when the wind fills the sails of the stunning wooden boats in the Classic Mariners' Regatta, and be part of the exhilarating send-off of the participants in the incredible 2nd Annual Race to Alaska!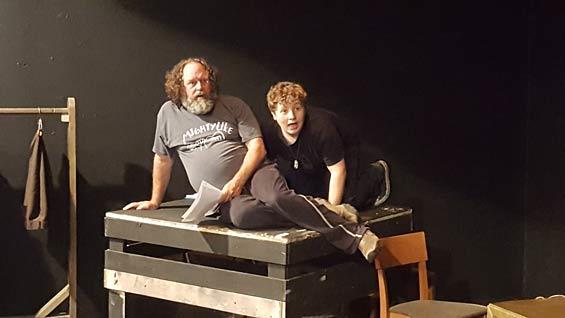 Key City Public Theatre presents Shipwrecked! The Amazing Adventures of Louis de Rougemont (as told by himself)—an epic entertainment by Pulitzer Prize-winning playwright Donald Marguilies, running from June 2 through July 3, 2016. Prepare to be swept away in a high seas adventure, populated by a monstrous man-eating octopus, flying wombats, giant sea turtles, cannibals, and buried treasure—"a story all the more remarkable because every word is true!"
The adventurous Louis de Rougemont invites you to hear his amazing story of bravery, survival and celebrity that left nineteenth-century England spellbound. This audacious autobiographer and entertainer blurs the line between fact and fiction, enrapturing the audience in a story of the high seas. "The breathless story of a seafaring wanderer springs to life like a theatrical pop-up book." –The New York Times. For more info and to purchase tickets, go to www.keycitypublictheatre.org.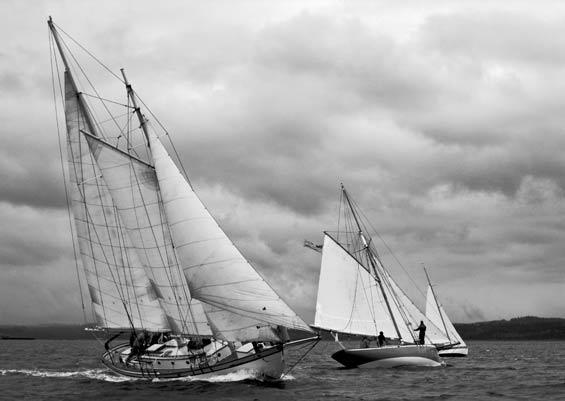 The Classic Mariners' Regatta, June 3-5, 2016, is beautiful wooden boats, high-caliber sailors racing their hearts out, and a friendly atmosphere that is more pot luck than yacht club. Since 1984, the Classic Mariners' Regatta has animated Port Townsend Bay with the Wooden Boat Foundation spirit that is quintessentially Port Townsend. With hand-sewn award pennants and dinner in the Wooden Boat Foundation boat shop, this is a regatta weekend not to miss.
This event draws classic wooden boats from across the state to race, rub elbows and celebrate the beauty of wooden boats.
The weekend kicks off with a welcoming gathering on Friday night. Saturday brings two races, the first starting at noon and the second one commencing immediately after. The final sailboat race will start at noon on Sunday and the weekend concludes with an awards ceremony at 5pm pm. www.nwmaritime.org/events/classic-mariners-regatta/
The Port Townsend Main Street Program celebrates the Tastes of Port Townsend on June 9, 2016 from 5-8pm. This delicious event will take place at the Northwest Maritime Center in downtown Port Townsend. Foodies will enjoy tasty samples from 14 restaurants and dessert spots, two breweries, two wineries, and two cideries.
"We are thrilled with the response of the participating restaurants and artisan beverage makers. They were enthusiastic about the new format. It will be more of an evening party centered on local tastes which reflect our amazing culinary scene," says Mari Mullen, executive director of the Port Townsend Main Street Program. This event is a fundraiser for the Port Townsend Main Street Program, a 501c3 nonprofit dedicated to the historic districts Uptown and Downtown. This is a 21+ event, please bring valid ID. For more info and to purchase tickets, go to www.ptmainstreet.org.

Tour de Forts 2016 is a beautiful ride that takes cyclists of all ages and abilities on a scenic and historic trip around the northeast corner of the Olympic Peninsula on June 5, 2016. Along the way, stop and take in the view at up to three old seaside forts that have been converted to beautiful state parks. Cyclists will also get to enjoy the first day of the Chimacum Farmers market, and browse fresh produce from local farms as they hydrate and snack. Routes include a 35-mile, 62-mile, and 100-mile options, as well as a shorter "fun ride" for beginning bikers. Multiple water and snack stops are provided and you can look forward to festivities at the end! To register, go to www.tourdeforts.org.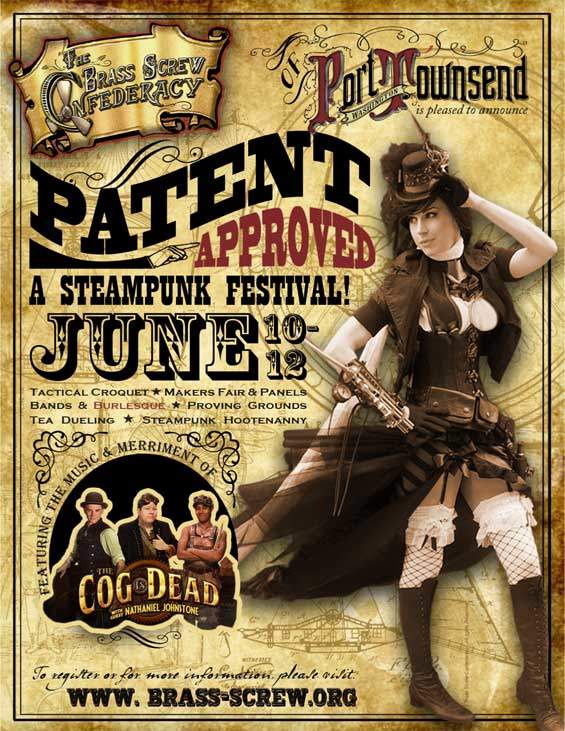 The Brass Screw Confederacy occupies Port Townsend June 10-12, 2016, with the steamiest, zaniest, most creative Steampunk event to date. This is "Year 5," a celebration of the bodger and the Patent: Approved year. Step into the Bodgers' Grand Exhibition where makers and mad genius display their marvelous contraptions and creative skills. Imagine your high school science fair unburdened of such vulgar constraints as physics or reality. Steampunk Hovercraft, tanks, and a great variety of other contraptions to discover, plus…
As in years past, the Brass Screw Confederacy aims to rock you back on your boot heels and steam up your goggles. They're bringing you the hottest Saturday night Hootenanny ever, featuring The Cog Is Dead from Daytona Beach, FL and Seattle's steamiest Nathaniel Johnstone Band. Perennial favorites including Tactical Croquet, burlesque, the amply expanded Bazaar of the Bizarre, the Brass Screw Chautauqua, bands, magic and mayhem galore! Tickets available at the 607 Water Street. See www.brass-screw.org for a list of times, locations and schedule of events.
The Race to Alaska (R2AK) was born in the spirit of tradition, exploration and the lawless self-reliance that defines the sea-faring journey through the Inside Passage. 750 miles. No motors. No support. All the way to Alaska. R2AK is the first of its kind and North America's longest human and wind-powered race. First place is $10,000 and second place is a set of steak knives.
The race starting horn blares at 6am on Thursday, June 23, 2016, with public viewing areas open at the Northwest Maritime Center.
R2AK is like the Iditarod, on a boat, with a chance of drowning, or being run down by a freighter, or being swallowed by a whirlpool. There are squalls, killer whales and tidal currents that run upwards of 20 miles per hour. There's also some of the most beautiful scenery on earth—as well as a wicked block party to kick the insanity off!
The night before, the R2AK Pre-Race Ruckus is Wednesday, June 22, 2016, from 3-8pm. The Ruckus is free and open to everyone. Beyond great food, drinks, and Seattle soul band Down North performing, the Ruckus will also feature a fire-hose rodeo, various feats of strength, free R2AK tattoos (yep, the permanent kind), and your chance to check out all the amazing race boats—including a 70' trimaran that may very well break the world record for fastest time to Alaska! To join the fun and track the boats once they're en route, go to www.r2ak.com.
---
A Few Upcoming Events this Summer—Save the Dates!
For your kids when you're visiting: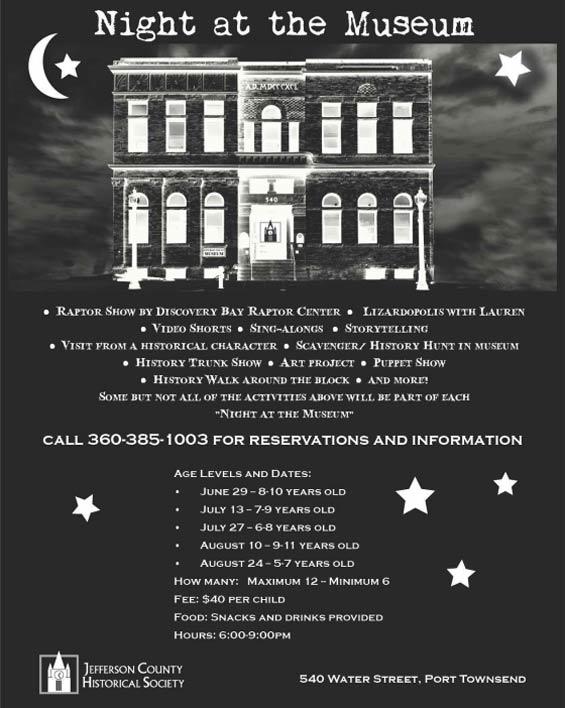 Free Fridays at the Fort: Free music during the lunch hour at Fort Worden; July 1-August 5
The 2nd Annual "Old School" 4th of July at Fort Worden
The Festival of American Fiddle Tunes, July 3-10
Concerts on the Dock, July 14-September 1, every Thursday from 5-7pm downtown
Jazz Port Townsend, July 24-31
Port Townsend Acoustic Blues Festival, July 31-August 7
Olympic Music Festival at Fort Worden, July 16 & 17, August 13-September 11
We can't wait to welcome you to Port Townsend and enjoy everything Port Townsend this summer!