Port Townsend is all abuzz with excitement about our super cool events this month. We're serving up something for every appetite. Catch your breath when the wind fills the sails of the stunning wooden boats in the Classic Mariners' Regatta and be part of the exhilarating send-off of the participants in the incredible 5th Annual Race to Alaska!
From the Taste of Port Townsend event for foodies and the Brass Screw Confederacy Steampunk Festival to music galore with Centrum and so much more, we know you'll love the adventure of surprise and delight when you join the fun this month in Port Townsend!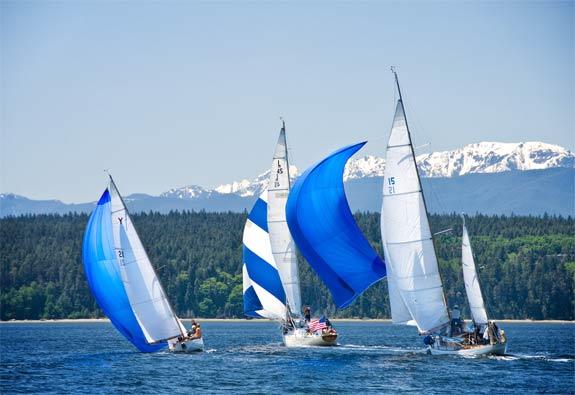 Photo by Michael Berman
The 36th Classic Mariners' Regatta, May 31-June 2, brings beautiful wooden boats, high-caliber sailors racing their hearts out, and a friendly atmosphere. Since 1984, the Classic Mariners' Regatta has animated Port Townsend Bay with the wooden boat spirit that is quintessentially Port Townsend. This event draws classic wooden boats from across the state to race and celebrate the beauty of these classic vessels.
The weekend kicks off with a welcoming gathering on Friday night. Saturday brings two races, the first starting at noon and the second one commencing immediately after. The final sailboat race will start at noon on Sunday and the weekend concludes with an awards ceremony at 5 pm. www.nwmaritime.org/events/classic-mariners-regatta/
This year the Classic Mariners' Regatta, SEVENTY48 and the Race to Alaska are back-to-back in a weekend of epic fun and on-the-water adventure. So come to the Northwest Maritime Center ad Pope Marine Park to watch or race in the regatta, cheer on SEVENTY48 racers as they arrive from Tacoma, take part in the R2AK madness on Sunday during the Ruckus, and see the R2AK teams set off early on Monday.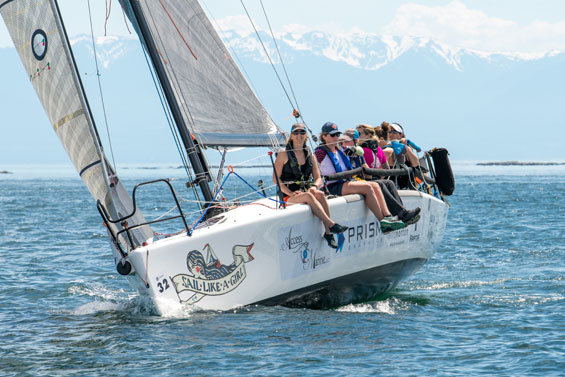 2018 R2AK winner: Team Sail Like A Girl
R2AK (short for the Race to Alaska) is simple. Get a boat without a motor. Race 750 miles to Ketchikan, Alaska any way you can. Don't get eaten by a bear. $10,000 if you're first.
The starting gun goes off at 0500 (nautical lingo for 5 am!) on Monday, June 3, from the Northwest Maritime Center. The excitement of the start is palpable and not to be missed. But if that's too early for you, come for the Pre-Race Ruckus on Sunday, June 2, from noon to 8 pm and let loose like you're about to sail to Alaska…with people who actually are about to set sail for Alaska! Bring your sense of adventure. Get a free tattoo. Have a blast.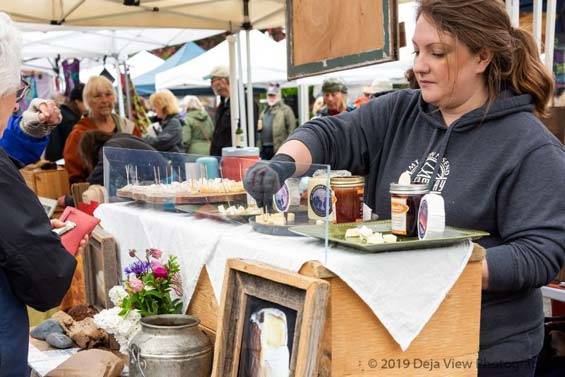 Photo by Deja View Photography
The Port Townsend Wednesday Farmers Market opens June 5, at Haines Place Park and Ride, from 11 am to 3 pm. The market season is in full swing with the Saturday Farmers Market Uptown from 9 am to 2 pm.
The Wednesday Farmers Market can be easily accessed from anywhere in the Jefferson County. Try taking transit to the market or walk, bike or drive to Jefferson Transit's Park and Ride. There's plenty of parking and you can stroll from Uptown through Kah Tai Lagoon to get to the market. For more info, go to www.jcfmarkets.org.
Photo by Deja View Photography
The Port Townsend Main Street Program celebrates the Tastes of Port Townsend on June 6 from 5-8 pm at the Northwest Maritime Center. Foodies will enjoy delicious samples from 21 restaurants and dessert spots, breweries, wineries and cideries, plus tea and coffee businesses.
"Join us for a culinary adventure in support of our local Port Townsend Main Street Program. We're excited about the menu this year featuring lots of local tastes from savory to sweet, perfectly complemented by delicious hand-crafted, artisan beverages," says Mari Mullen, Executive Director of the Port Townsend Main Street Program. This is a 21+ event, please bring valid ID. For more info and to purchase tickets, go to www.ptmainstreet.org.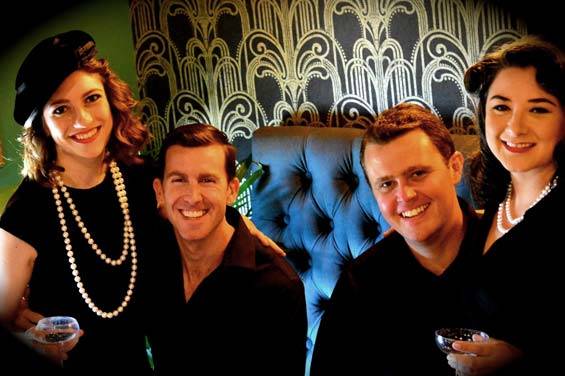 Photo by Diane Urbani
Key City Public Theatre presents a Cole Porter revue with the title The Decline and Fall of the Entire World as Seen through the Eyes of Cole Porter, running Thursday through Sunday from June 7 to 30. The guests are arriving as the music plays. Drinks flow at the bar on stage. A little sipping, a little dancing—and then the party morphs into a performance where the songs of Cole Porter transport the audience to a 1940s cabaret. This show is steeped in saucy Porter rarities from the early 20th century, an era when plenty of declining and falling were going on. For more info and to purchase tickets, go to www.keycitypublictheatre.org.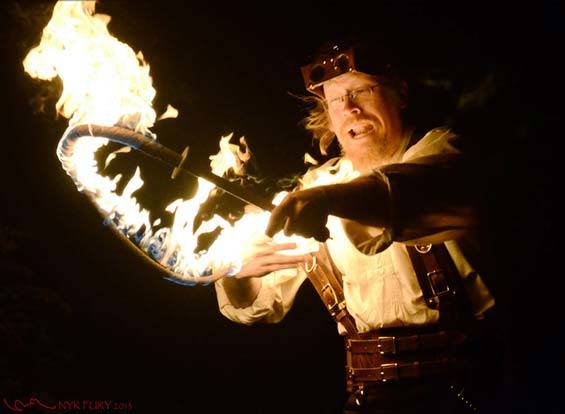 Photo by Nyk Fury
Join the Brass Screw Confederacy, for its 8th annual Steampunk Festival, June 7-9. Celebrate diabolical geniuses who give "us punks our steam" and their Mad Science! Come decked out in your steampunk finery for another amazing year's adventures. And while, this may not be the biggest, fanciest, first, nor certainly not the last steampunk something-or-other on earth—there is something to steam up ingenues and aficionados alike. You won't be disappointed. This year's event aims to rock you back on your boot heels and steam up your goggles. They're turning it up with the hottest Hootenanny ever, Tactical Croquet, the stupendous Bazaar of the Bizarre, Brass Screw Chautauqua, fashion show, Hot Dam Scandal, magic and mayhem galore plus more! For more details about what to expect, go to www.brassscrew.org.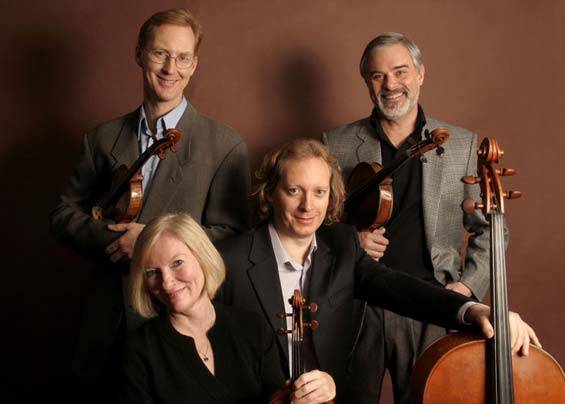 Centrum is hosting the Chamber Music Series featuring the American String Quartet on Friday, June 14 at 7:30 pm in the Wheeler Theater at Fort Worden. The program will include works from Shostakovich, Fauré and Ravel. The quartet has spent decades honing the luxurious sound for which it's famous. Celebrating its 45th anniversary this year, the quartet has performed in all 50 states and has appeared in the most important concert halls worldwide. For more info, go to www.centrum.org/port-townsend-chamber-music-festival/.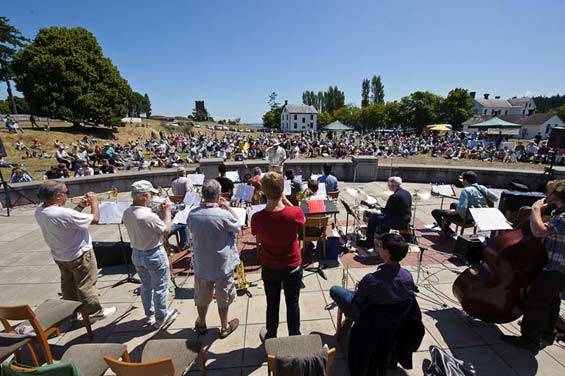 The first of Centrum's Free Friday Concerts begin at noon on Friday, June 28 at Fort Worden, outdoors on the Nora Porter Commons Lawn and lasts for an hour. It's a great way to welcome the weekend, relax and enjoy fantastic music. Bring the family. Have a picnic. Enjoy summer.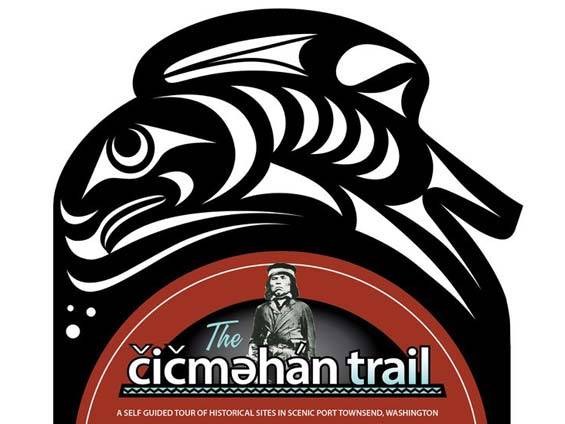 The Chetzemoka Interpretive Trail will have its grand opening ceremony on Saturday, June 29 at Memorial Field at 1 pm, approximately 131 years since the last hereditary chief passed away. The new trail tells the story of Chief Chetzemoka and the S'Klallam people in Port Townsend in both a visual and physical way. It's a partnership with the Jamestown S'Klallam Tribe, City of Port Townsend, Jefferson County Historical Society and the Port of Port Townsend, connecting many points of tribal, geographic and historic interest spanning 3-mile and 6-mile loops on a 12-mile route around the city and through Fort Worden. Many of Chief Chetzemoka's descendants will be in attendance. For more info about the trail, go to www.tribalmuseum.jamestowntribe.org/hsg/chetzemoka_trail.php.
A stunning totem pole has been given to the Northwest Maritime Center by the Jamestown S'Klallam which will be erected the morning of June 27 on the corner of Water Street and Monroe Street.
—
Upcoming Events this Summer—Save the Dates!
The 5th Annual "Old School" 4th of July at Fort Worden
The Festival of American Fiddle Tunes, public concerts July 4 and 6
Concerts on the Dock, July 11 – August 29, every Thursday from 5-7 pm downtown
Jazz Port Townsend, July 21-28
Port Townsend Acoustic Blues Festival, July 28 – August 4
Olympic Music Festival at Fort Worden, July 13 & 14, August 10-31 (weekends)
Key City Public Theatre's Shakespeare in the Park, The Merry Wives of Windsor, August 2-25
We can't wait to welcome you to Port Townsend this summer!