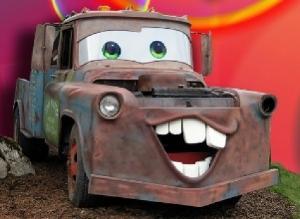 The 13th Annual JeffCo EXPO is slated for April 27 & 28, 2013 at the Jefferson County Fairgrounds. The EXPO is one of four events the Jefferson County Fair Association sponsors each year to support the Fair and Fairgrounds year round.
The JeffCo EXPO features:
– A life size Tow Mater from the movie Cars
– 4×4 events- Tough Truck Competition, Dirt Drags, Rollover Contest
– Demolition Derby
– Car Show Both Saturday and Sunday
– Horse Gaming Show on Saturday
– Kid's U Fish Pond – kids can take the fish they caught home with them.
– Monster Car rides
EXPO hours are 9am – 5pm. To learn more visit the Jefferson County Fairgrounds website.