In collaboration with the Northwest Maritime Center and the Wooden Boat Foundation, Main Street is moving the final Concert on the Dock to WEDNESDAY, SEPTEMBER 5th in an effort to support the Wooden Boat Festival's locals night on September 6th, held near the Cupola House in Point Hudson.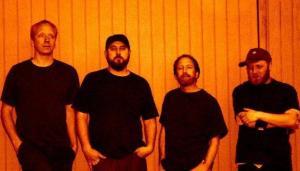 Concerts on the Dock is an all-ages music on the waterfront at Pope Marine Park Civic Plaza. It is sponsored by generous local businesses and coordinated by the Port Townsend Main Street Program.
Local food vendors and a Beer/Wine & Cider Garden contribute to the festive atmosphere. The final concert is sponsored by Port Townsend Brewing Company (Stage and Beer/Wine/Cider Garden Sponsor). Seating Opens at 5:00 pm; Music begins at 5:30 pm
Low Ones
Low Ones entertain with original, far-out folk rock mixed with tasty covers. Locals Chris Gunn on lead vocal and guitar, Caveman Cyborg on space guitar, Walter Harris on bass, and Josh Peters on drums make up the band.
The Pitfalls
Jim Wickens, Josh Peters, and Walter Harris make The Pitfalls. Guitar-based, danceable rock and roll originals and covers from the British Invasion. Garage Rock, College Rock, guitars chime and shimmer.