October is stunning in Port Townsend as the leaves take on saffron and russet hues. Fall foliage offers a riot of glorious shades of amber, pumpkin and ruby. The air is crisp with chilly nights, inspiring us to pull out our fleeces and coats, and if you catch a clear day, the sky seems bluer, with slanted sunlight gracing neighborhoods, marinas and trails. It's the perfect time to get outside and see Mother Nature showing off, but it's also a month of exciting events around town that will lure you inside. Check out what's happening in Port Townsend this month, making this a favorite time of year to visit.
Thursday, October 3 is the Port Townsend Main Street's 17th Annual Girl's Night Out with the theme of Reach for the Stars! It's a day filled with girlfriend camaraderie, celebration and fun. Port Townsend stores will be hosting special events, in-store promotions and refreshments from 11 am to 8 pm. The evening ends with the popular "Wrap" Party at 8 pm at the Cotton Building and admission is $10.
Girl's Night Out Headquarters will also be at the Cotton Building. Get your goodie bags here ($25 while they last!) and pick up your Girl's Night Out schedule of events to plan your fun. Goodie bags are filled with gifts from local downtown businesses with coupon books and more.
Proceeds from Girl's Night Out benefit Jefferson Healthcare Foundation to help provide breast and cervical cancer screenings, care and treatment for low income Jefferson County residents, as well as the Port Townsend Main Street Program, a 501c3 non-profit. For more info, go to www.ptmainstreet.org/event/pt-main-street-girls-night-out/.
Don't miss Key City Public Theatre's October's production of Sea Marks, opening October 3 and running through October 19, Thursdays through Sundays at 7:30 pm, with 2:30 pm performances on Sundays.
Sea Marks is an Irish love story. He is a rough-hewn fisherman, living by the sea, on a remote island off the West of Ireland. She lives in Liverpool where she works in a book publishing house. They meet. Letters follow—letters full of powerful, alluring words like she's never heard before…. Gardner McKay's play beautifully captures the heartache of long-distance love and when the call of the heart challenges the call of the wild. Tickets are $24 Thursdays and Sundays, $29 on Fridays and Saturdays. For more information or to purchase tickets, go to www.keycitypublictheatre.org.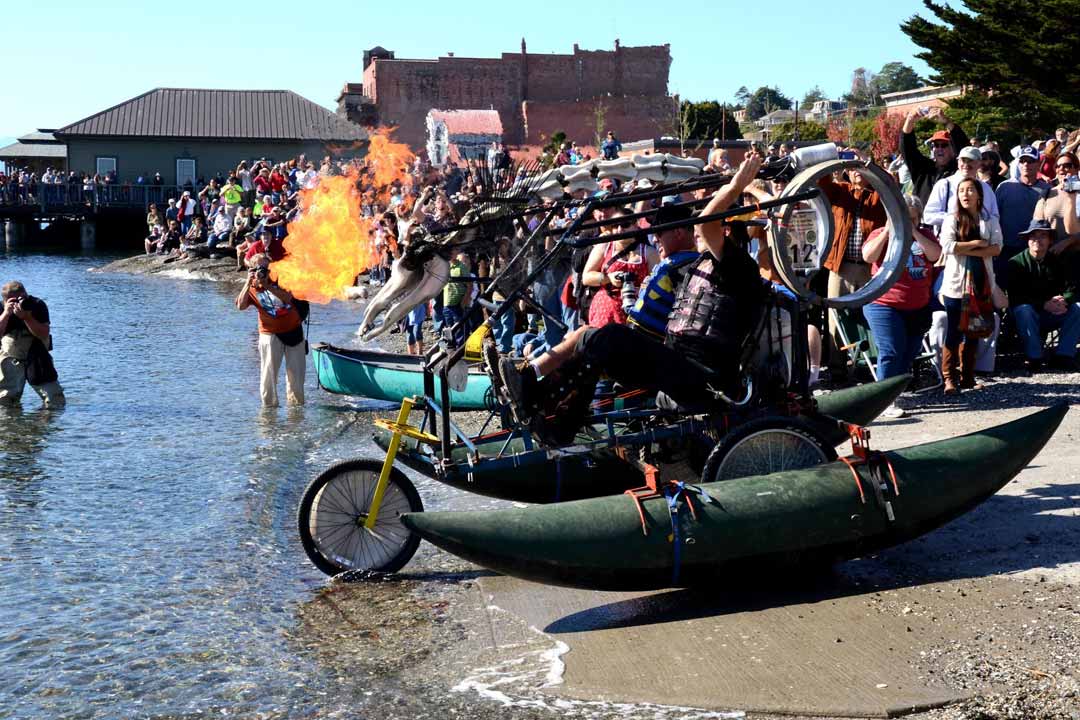 The 37th Annual Great Port Townsend Bay Kinetic Sculpture Race launches Saturday, October 5, with thrills, chills, songs, and, of course, there will be glory! Kinautikal is the theme this year—some of the best things are "under the sea" or on the sea. It all begins Saturday with the parade line up beginning at 10 am and the parade starts at low noon in downtown Port Townsend. The Rosehips Kween Koronation Ball is from 8 pm-midnight at the American Legion Hall, where you can dance the night away to Marmalade from Fremont. Sunday, October 6, the Kinetic Sculpture, Sand and Mud Kourse Race begins at low noon, concluding with the Racer's Dinner and Awards Ceremony at 6 pm where everyone will bask in the glory! For more info, go to www.ptkineticrace.org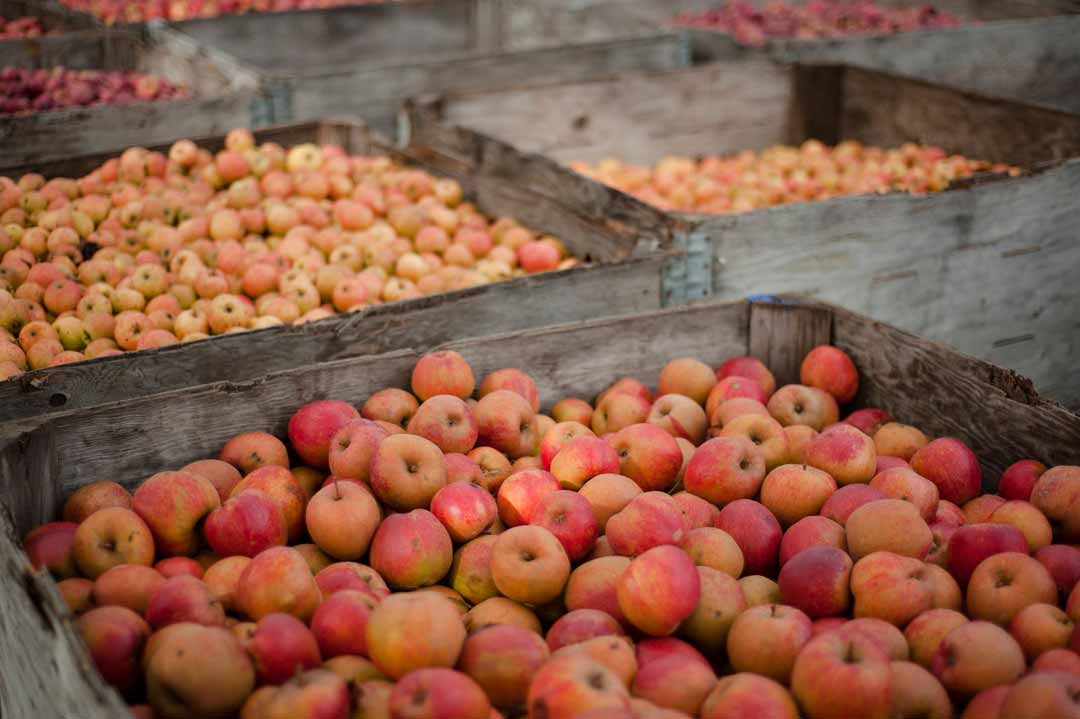 Celebrate the season and taste the region at the 3rd Annual Olympic Peninsula Apple and Cider Festival, October 11-13. Hosted by East Jefferson County cider makers, this three-day event begins Friday evening with a Harvest Dinner at the Palindrome, home to Eaglemount Wine & Cider, followed Saturday morning with a robust farmers market. The party revs up at the Palindrome in the afternoon with a pop-up bottle shop, "Cider Saloon," featuring over 40 regional ciders, apple pressing and live music. The Fall Fire Party at Propolis Brewing is from 5 pm to midnight with food trucks, a fire show and a dance party. Start your day Sunday with a Barbarian Cider Breakfast at Alpenfire Cidery, followed by cider pressing and seminars in the afternoon, culminating with an all-ages World Apple Day Fair at Finnriver Cidery. For a truly authentic Pacific Northwest, tree-to-glass experience, go to www.AppleandCiderFest.com.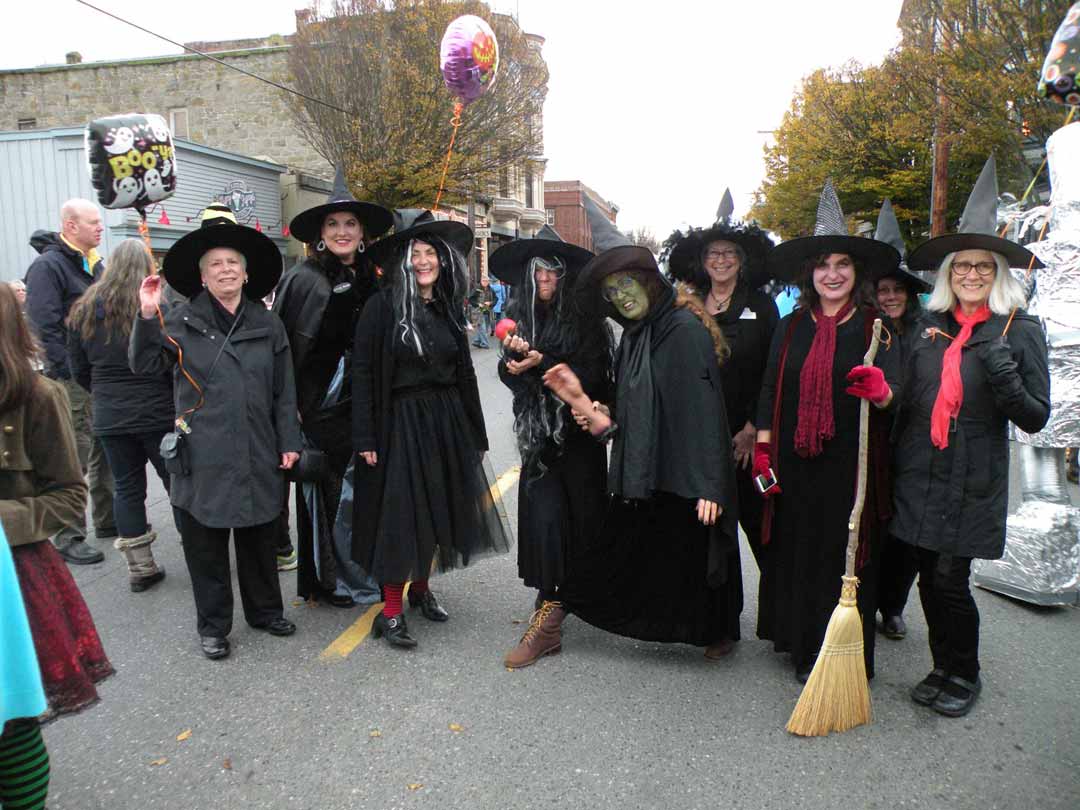 And for the kiddos (and adults, too!), don't miss the Port Townsend Main Street's 25th Annual Downtown Trick or Treat, October 31. To commemorate this 25th milestone, the Port Townsend Main Street Program Promotion Committee is scheduling the Main Street Town Photo for the start of the parade. The friendly Main Street Witches will be in the front row, and then lead off the parade after the photo. Gather at Water and Adams Streets at 4 pm. The photo will be taken at 4:15 pm sharp!  Our merchants will be offering treats for the kids…and, you never know, maybe some tricks too!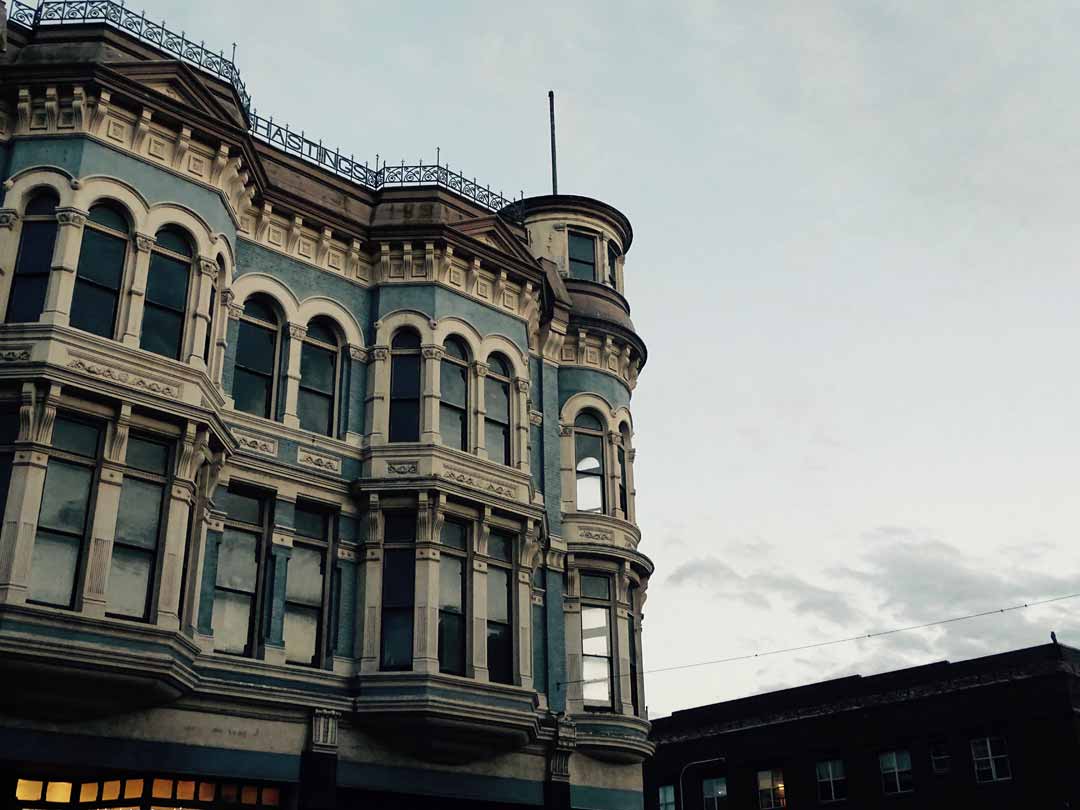 Be open to the possibilities at Haunted Histories & Mysteries of Port Townsend, November 1 and 2. Come for a weekend of ghostly fun along the waterfront at one of our town's newest events. Our colorful town has many tales to tell—of shipwrecks, shanghaiing, unexplained events and a haunted past that is felt even today. Prepare to be intrigued, entertained, educated and yes, even frightened during your time spent immersed in the haunted atmosphere of our historic seaport. Tickets are on sale now at www.eventbrite.com – search Haunted Histories & Mysteries of Port Townsend.
Save the date for upcoming events in November and early December:
November 2-3
Jefferson County Holiday Craft Fair
www.jeffcofairgrounds.com/events/hoiday-fair/
November 2-3
14th Annual Port Townsend Woodworkers' Show
www.ptwoodschool.org/events/
November 9-10
Harvest Wine and Cider Tour
www.olympicpeninsulawineries.org
November 29-30
Port Townsend Arts Guild Holiday Craft Sale
www.porttownsendartsguild.org/events.html
November 30
Main Street's Merchants' Open House and Small Business Saturday
www.ptmainstreet.org
December 7
Main Street's Community Treelighting and Santa's Visit
www.ptmainstreet.org
December 11-29
Key City Public Theatre's Spirit of the Yule
Visit us this fall and enjoy everything Port Townsend!