November brings thankfulness to focus and we are grateful every day for the opportunity to welcome you to Port Townsend. This month also launches the holiday season with its many exciting activities and events. We can't wait for you to join the fun! Days are shorter. Nights are longer. And although we've been enjoying gorgeous autumn days with trees aflame in color, storms are beginning to roll in off the Strait of Juan de Fuca, inspiring us to come inside to a warm shop, a cozy guest room and a welcoming eatery for comfort food. Thanksgiving is just around the corner, and before you know it, Santa will be riding in to light our tree at Haller Fountain!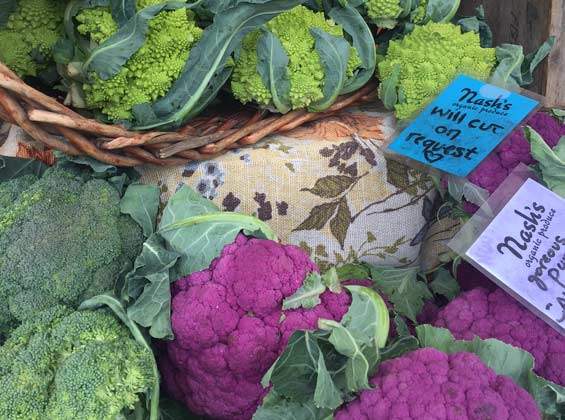 Get a head start on your holiday shopping this year at the Port Townsend Saturday Farmers Market in Uptown on Tyler Street every Saturday, November through December 16 from 9 am to 2 pm. Artisans from around the county, have items for your shopping pleasure, plus winter squash, sweet apples, crunchy carrots, Brussel sprouts, cabbage, broccoli, kale, chard and root vegetables are in abundance. Treat yourself and your friends to local cider, beer and wine. Buy free-range, organic meat and other delectable foods. www.jcfmarkets.org/saturday/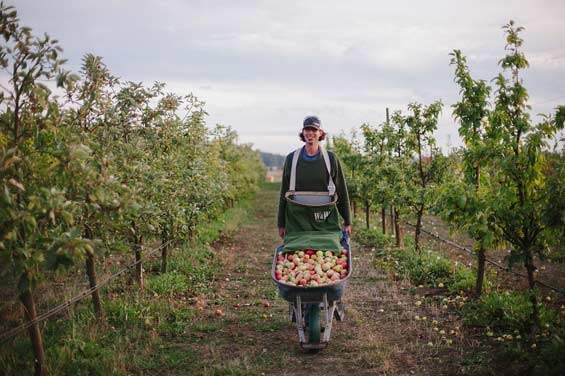 Make Port Townsend your home base while you sip and savor the flavors of fall at the Olympic Peninsula Harvest Wine Tour November 10 and 11 from 11 am to 5 pm. The region's finest wine and cider makers have expertly paired locally crafted wines and ciders, brimming with character, with mouth-watering harvest-inspired appetizers from locally sourced ingredients. The nine artisan wineries and cideries are located in the peninsula towns of Port Townsend, Chimacum, Nordland, Sequim and Port Angeles. It's a great opportunity to taste some fantastic wines and ciders, while discovering new pairings for your holiday table. As you taste the bounty of everything the harvest season has to offer, you will be amazed by the beauty of fall on the Olympic Peninsula, from breathtaking mountains to the mesmerizing Salish Sea. For more info, go to https://olympicpeninsulawineries.org/winery-events/passport-wine-tour/.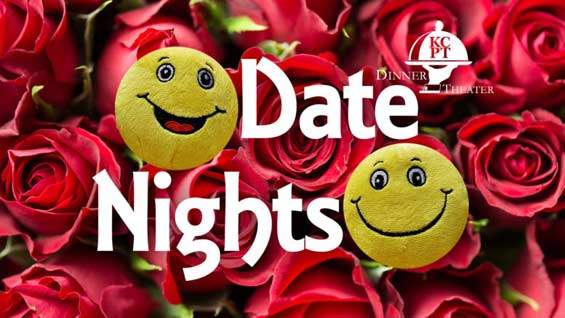 Key City Public Theatre presents two evenings of dinner theater at Alchemy Bistro and Wine Bar, November 11 and 12, at 6 pm, featuring a staged reading of a series of one-act plays and a four-course dinner prepared by the staff at Alchemy. "Date Nights" consists of five plays, Aged Meet, That's What She Said, Seven Minutes in Heaven, The Back Porch Test, and Sure Thing. Tickets are $58 for the dinner and show (beverages not included) and are available online at www.keycitypublictheatre.org or by calling 360.385.5278.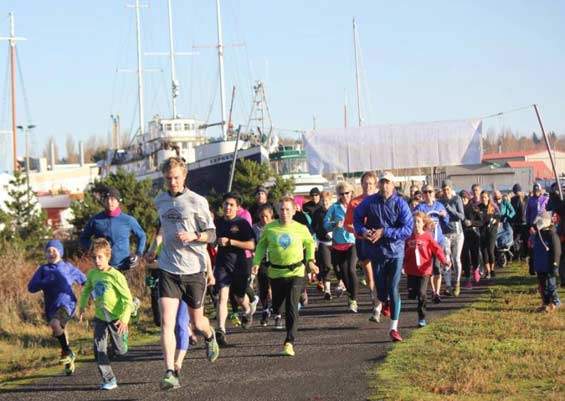 Looking for a little exercise in between all the holiday meals and activities? Bring the kids and join the Turkey Trot 5K and Kids' Dash on Saturday, November 17 at the boatyard trailhead of the Larry Scott Trail, benefiting Jumping Mouse Children's Center to help keep their services accessible to children in need. The Kids' Dash begins at 9 am and the 5K begins at 9:30 am. Register here: https://www.raceentry.com/races/jumping-mouse-5k-turkey-trot-and-kids-dash/2018/register. Enjoy cocoa, coffee and treats at the finish. Turkey costumes are encouraged!
On Thursday, November 22, several of our local restaurants are serving Thanksgiving dinner around town. Please contact the Port Townsend Visitor Information Center at 360.385.2722 or info@jeffcountychamber.org for a list and phone numbers for your holiday reservation.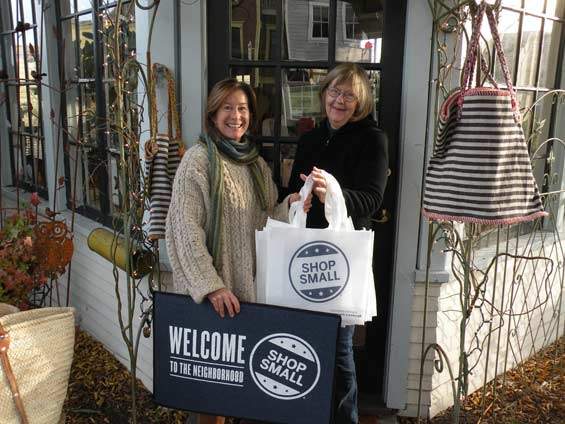 Forget the stressful, crowded malls on Black Friday and meander leisurely through town, discovering treasures for your family and friends. Enjoy the array of unique gifts available at our boutiques and galleries. Many of our shops are run by the owners, so they can help you find exactly the discerning gift you're looking for…and maybe something special for you too! Look in Port Townsend first for one-of-a-kind, imaginative gift ideas that will bring joy to your friends and family.
November 24 is Main Street's Merchant Open House and Small Business Saturday! Celebrate local businesses at this nationwide event. Enjoy caroling in the streets from 2-4 pm. Indulge yourself with in-store treats and products you can't find anywhere else. Many stores will be open late for your shopping pleasure.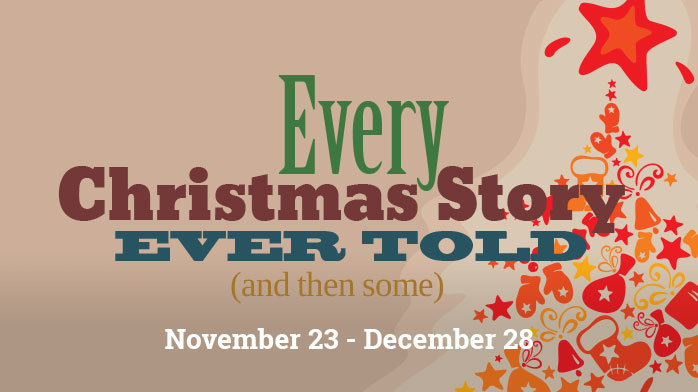 On some evenings in December, instead of performing Charles Dickens' beloved holiday classic for the umpteenth time, or Spirit of the Yule for that matter, three actors from Key City Public Theatre decide to perform every Christmas story ever told—plus Christmas traditions from around the world, seasonal icons from ancient times to topical pop-culture, and every carol ever sung. Don't miss this madcap romp through the holiday season!
Every Christmas Story Ever Told runs November 23 through December 28 in repertory with Spirit of the Yule. Tickets are $24 for Thursday-Sunday and $29 for Friday-Saturday, with evening shows at 7 pm and Sunday matinees at 2:30 pm. Pay-what-you-wish performances are November 25-29. To purchase tickets or for more information, visit www.keycitypublictheatre.org or call the box office at 360.385.KCPT.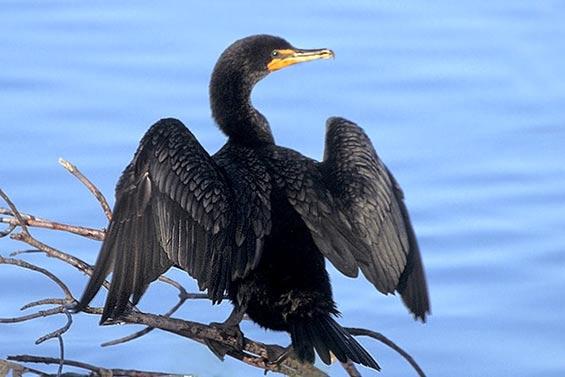 Take a Wildlife Cruise with the Port Townsend Marine Science Center and Puget Sound Express for an idyllic natural science adventure on Saturday, November 24. The trip leaves from Port Townsend's Point Hudson Marina at 1 pm and returns at 4 pm. Tickets are $80 per person. Book your reservation online at www.ptmsc.org or call 360.385.5582, ext. 104.
Save the date for upcoming events in December:
December 1-28
Key City Public Theatre's Every Christmas Story Ever Told and Spirit of the Yule
www.keycitypublictheatre.org
December 1
Main Street's Community Tree Lighting and Santa's Visit
www.ptmainstreet.org
December 8 and 15
Kiwanis Choo Choo Rides Downtown
www.ptmainstreet.org
December 15
Open Parlor Tours and Yuletide Ball
www.op-s.net/yule
December 31
First Night Celebration by the Jefferson County Historical Society
www.jchsmuseum.org
Let the holiday festivities begin! Escape to Port Townsend this season.