Port Townsend is all a-twinkle and a-jingle, ready for you to make joyful memories and delight in this season's festivities. We look forward to welcoming you as you make holiday wishes and dreams come true.
Hear children laughing when Santa rides into town. Breathe in the enticing scent of fresh baked cookies and pastries. Feel the warmth as you're greeted in our shops, and smile as families and friends gather to wish one another joy and peace. Unwind at the end of the day with a libation and enjoy our inspired eateries. Tuck in for a comfortable stay in one of our charming accommodations…everything you want for some well-deserved R&R.
We've listed many of the upcoming fun-filled seasonal events to help you plan your holiday escape to Port Townsend!

Photo by Steve Mullensky
Saturday, December 1
4:30 pm Tree Lighting and Santa Visit at Haller Fountain
There's caroling in the streets with the Wild Rose Chorale from 1-3 pm, in-store treats, and many shops will be open later. Come to Haller Fountain for the annual community tree lighting and visit from Santa, who will be arriving via the Kiwanis Choo-Choo to light the tree. After the tree lighting, Santa will visit with children to hear their Christmas wishes at the Pope Marine Building, 607 Water Street. Coordinated by the Port Townsend Main Street Program. www.ptmainstreet.org
5:30-8 pm First Saturday Art Walk
Tour the town's many galleries and stores, showcasing work from local artists. Enjoy refreshments and shop for artistic gifts you won't find anywhere else.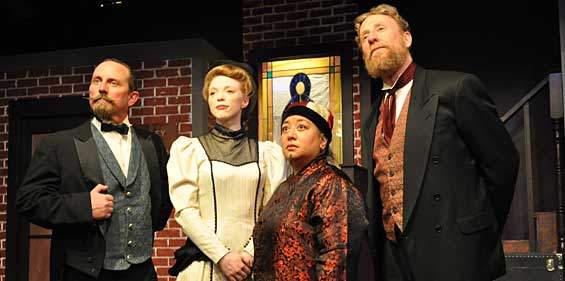 December 6-30, Thursday through Sunday
7:30 pm Key City Public Theatre presents "Spirit of the Yule"
Join Key City Public Theatre as their homegrown holiday tradition, the award-winning holiday musical, Spirit of the Yule, opens for its third season, directed by KCPT's Artistic Director, Denise Winter, with music and lyrics by acclaimed local composer, Linda Dowdell. Spirit of the Yule, a new take on Dickens' A Christmas Carol, is set in Port Townsend when the lumber boomtown was eagerly awaiting the railroad connection that would make it the pre-eminent port city in the Pacific Northwest. This musical is steeped in the history and cultural legacy that defined Port Townsend as "the city of dreams." But more than rooted in this town, Spirit of the Yule takes inspiration from Dickens to recast an old tale in the familiar trappings of the American West. Expansion and speculation, boom and bust loom large in this frontier tale. Tickets and info about matinees at www.keycitypublictheatre.org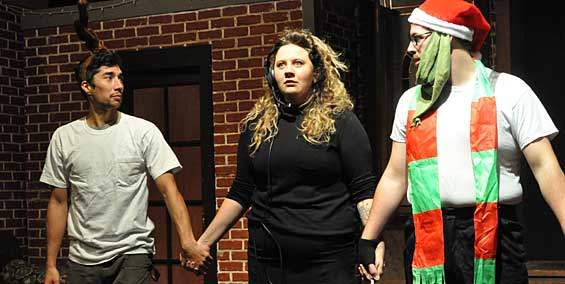 December 1-28, Thursday through Sunday
7:30 pm Key City Public Theatre presents "Every Christmas Story Ever Told"
On some evenings in December 2018, instead of performing Charles Dickens' beloved holiday classic for the umpteenth time, or Spirit of the Yule, for that matter, three actors decide to perform every Christmas story event told—plus Christmas traditions from around the world, seasonal icons from ancient times to topical pop-culture, and every carol ever sung. It's a madcap romp through the holiday season! Tickets and info about matinees at www.keycitypublictheatre.org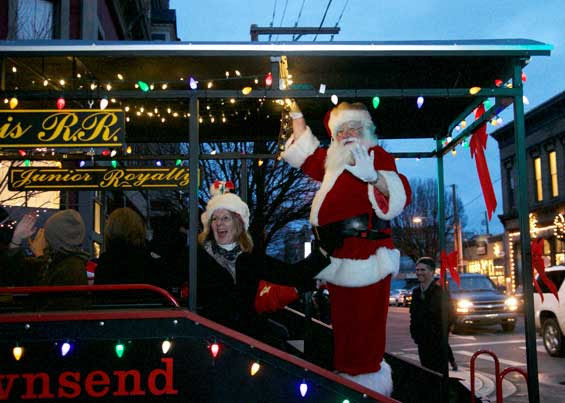 Saturdays, December 8 and 15
1-4 pm Kiwanis Choo-Choo Rides for Families
Meet across the street from the Jefferson Museum of Art and History at Pope Marine Park. $5 suggested donation with proceeds benefitting school arts education and music programs.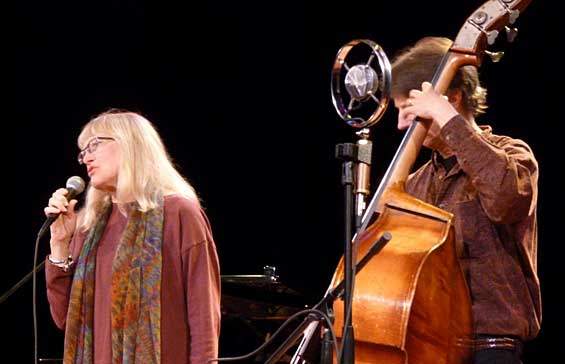 Friday, December 14
Noon – 5 pm 2nd Annual KPTZ "Tossed Salad" Holiday Extravaganza
The Jefferson Museum of Art and History in historic City Hall will broadcast live on KPTZ from the museum gallery, including music, interviews and lizards! For more info, go to www.kptz.org/phil-andrus/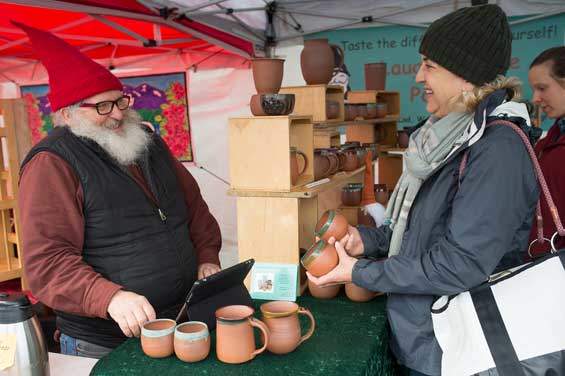 , December 15
10 am – 2 pm Port Winter Holiday Farmers Market
The Port Townsend Farmers Market is celebrating its Winter Holiday and Season Closing Farmers Market on Tyler Street, Uptown, with fresh produce, perfect from winter storage. Arts, craft and food vendors will be inside the Port Townsend Community Center, 620 Tyler Street. Also, enjoy arts and crafts for kids and live music with Gretchen Sleicher and Aimée Ringle. Give local this holiday season. See you at the market! For more info, go to www.jcfmarkets.org.
Saturday, December 15
1-4 pm Victorian Open Parlor Tours of Historic Inns and Homes
Visit historic inns and homes with historically costumed docents in Port Townsend with their halls bedecked for the holidays in these self-guided tours. Put in a good word with Father Christmas. Savor tasty treats and enjoy seasonal music. Tickets are $15. Reservations are recommended. Details at: www.op-s.net/yule2018.php
7-11 pm Big Brass Yule Ball at the American Legion Hall

Steam up the holidays with music in the dark of the year. Whether you rock gears and goggles, bustle or bowler, this is the holiday opportunity to come out and kick it old school. The Olympic Express Big Band brings sassy, brassy horns and rhythm for an absinth-infused evening of dancing.
The Brass Screw Confederacy and Olympic Peninsula Steam invite you to join the fun where the halls are decked, the hosts are jolly and the fruit cake will keep you toasty all night long. Come as you are—Victorian, Steampunk, fancy dress, blue jeans. It's the spirit, the season and the swing that matter! $15 with ID (21+) at the door. For more info, www.op-s.net/yule2018.php  Coordinated by Olympic Peninsula Steam.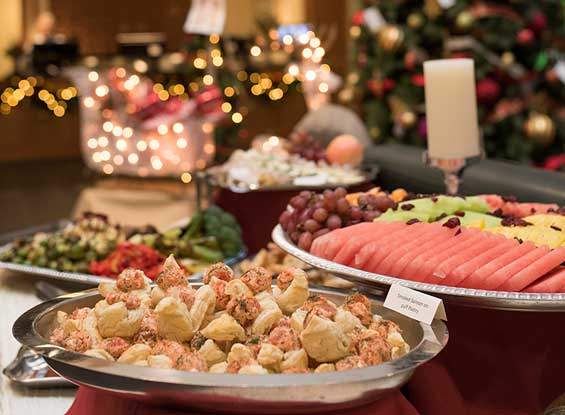 Wednesday, December 26
8 am – 2 pm Holiday Brunch at Reveille at the Commons at Fort Worden
For more info and to make reservations, go to www.fortworden.org or call 360.344.4400, ext. 304.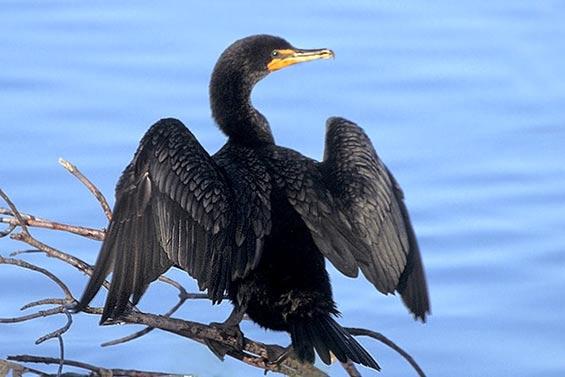 Monday, December 31
1-4 pm New Year's Eve Wildlife Viewing Cruise with the Port Townsend Marine Science Center. The trip leaves from Port Townsend's Point Hudson Marina. Tickets are $55 per person. Book your reservation online at www.ptmsc.org or call 360.385.5582, ext. 104.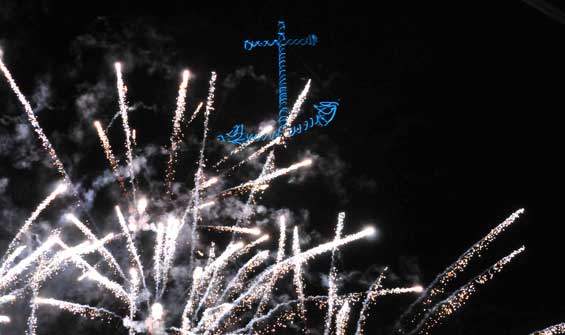 6-9 pm First Night Celebration
The Jefferson Museum of Art and History coordinates this all-ages, alcohol-free event featuring live music and children's activities. www.jchsmuseum.org
8 pm – midnight New Year's Eve at Taps at the Guardhouse at Fort Worden
Open late with live music and $2 bubbly.
Happy Holidays from all of us in Port Townsend to all of you!