Bustle and brawn are on tap in Port Townsend March 23-25 for the town's annual Victorian Heritage Festival, sponsored by the Northwest Chapter if Victorian Society in America.
The three day event has plenty for the entire family to enjoy, including a 19th century demo and prize fight, fencing demonstrations, antique gun exhibition, vintage steamboats, antique bicycle presentations, multiple historical presentations and performances, and a visit with a Victorian Naturalist.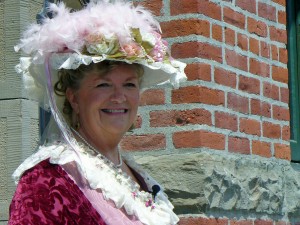 Classic Victorian Teas are also part of the experience, along with uptown and downtown walking tours, guided bus tours, and the ever-popular Victorian Ball. The Festival will even showcase a Gatling gun demo and firing that is sure to spark up the late afternoon air.
The Victorian Heritage Festival offers a great opportunity to learn more about the Victorian era, and Port Townsend's rich and colorful maritime and downtown past. Many events take place at the Northwest Maritime Center which will host a 'beer garden' at the venue, with ample seating held separately for those preferring a temperance atmosphere.
Events included in the general pass admission:
Antique Bicycle Presentation
A Sea-Farin' Town-Interview with a sailor
Classic Fencing demonstration
Pugilism and bare-knuckle boxing
Prize Fight 1800s style
Vintage Firearms Presentation
Gatling Gun Demonstration
A History of Women's Suffrage in WA State
Free events include:
Art Deco Museum
Poker Parlor at the Palace
Small Craft Display
Open House at two historic churches
Victorian Quilting demonstration
Vintage Steamboat exhibition at the dock
Events by donation at the door:
Shaping Up-The Victorian Corset
Temperance Meeting
Victorian Bicycle Race
Victorian Fashion Show
Victorian Ladies Dressing
Antique Bicycle Race at Fort Worden
This is just a taste of what is on tap for the Festival. For event details, schedules and ticketing information go to www.victorianfestival.org.