With April showers behind us, May flowers are the centerpiece this month, especially the Rhododendron, which you'll see blooming in abundance all around town. The flower takes center stage starring in the 80th Annual Rhody Festival with events and fun for the whole family, including your pet! Mark your calendars to join us May 9-16, 2015.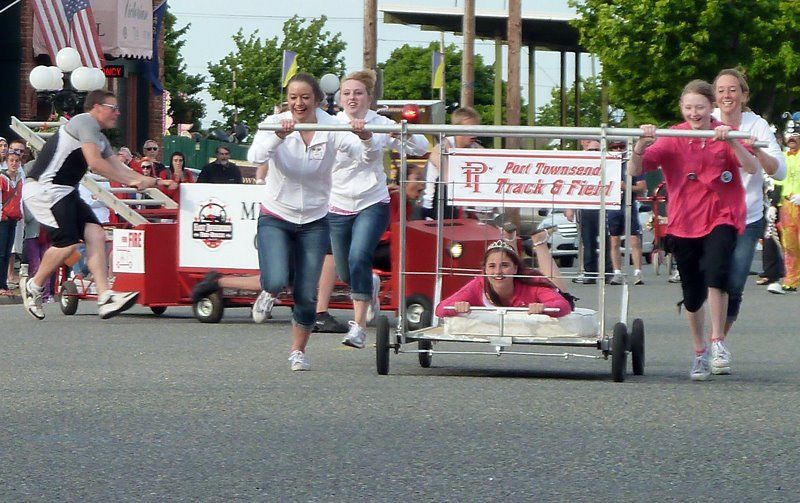 But that's not all that's coming your way in May. Read on to learn about additional exciting events for you to enjoy in Port Townsend!
Art Wave
May 1-31, 2015
You'll be inspired by this exhibit of over 400 pieces of children's artwork displayed in 33 businesses in Uptown and Downtown, created by grades K-12 in the Port Townsend School District. Come to the historic districts for Art Walk on Saturday, May 2, from 5:30-7:30pm and see the creativity of our children. Sponsored by the Port Townsend Main Street Program. www.PTMainStreet.org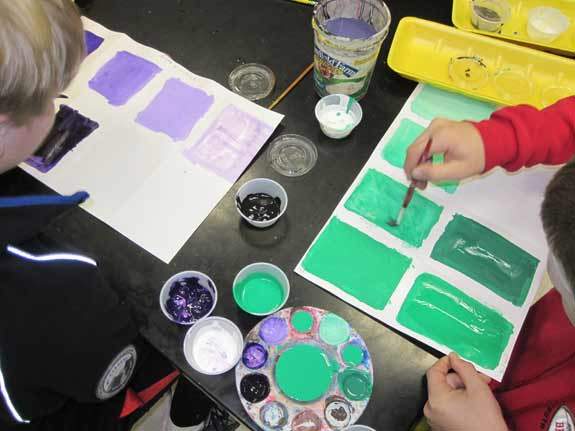 Opening Day on the Bay
Saturday, May 2, 2015
Opening Day of the 2015 boating season is cause for celebration as the Port Townsend Yacht Club invites the public to view the waterfront parade. Watch the boats sail by from the Northwest Maritime Center Pier, Pope Marine Park or any other convenient location along Water Street. The parade will begin after the departure of the 12:30pm ferry to Coupeville. Following the parade, there will be the traditional Blessing of the Fleet. www.PTYC.net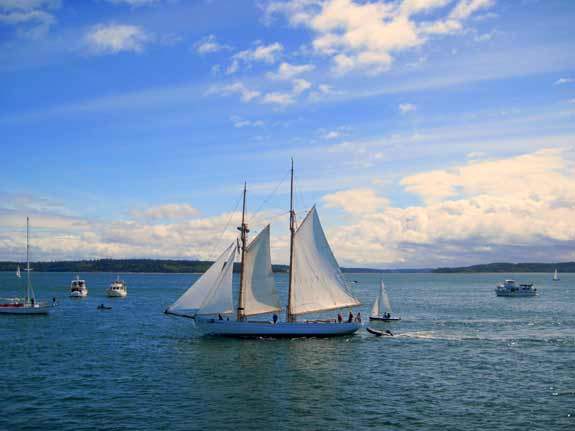 Mother's Day Brunch
Sunday, May 10, 2015 at Fort Worden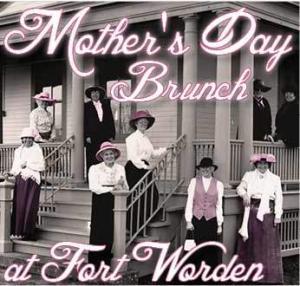 Pamper Mom with brunch from 10am to 2pm at Fort Worden, surrounded by natural beauty and historic charm. Executive Chef Lou Bair welcomes your family to dine on the freshest, most decadent items that the Pacific Northwest has to offer.
Indulge in the Mimosa Bar and Omelet Bar, paired with tasty ham and roast New York strip loin or house-smoked salmon and Hood Canal mussels. Top it off with gourmet pastries, artisan meats and cheeses and fresh fruits. Enjoy live music in an intimate dining setting.
After brunch, take a stroll through the Centennial Rhododendron Garden. Call for reservations at 360.344.4400, ext. 514. www.FortWorden.org
80th Annual Rhododendron Festival
May 9-17, 2015
Make plans to join us for any and all of these events for our Port Townsend "community holiday" celebration. Learn more at www.RhodyFestival.org or www.RhodyRun.com
Wednesday, May 13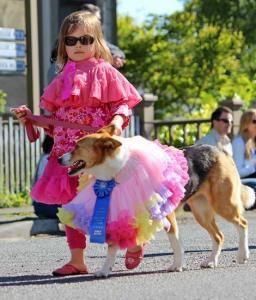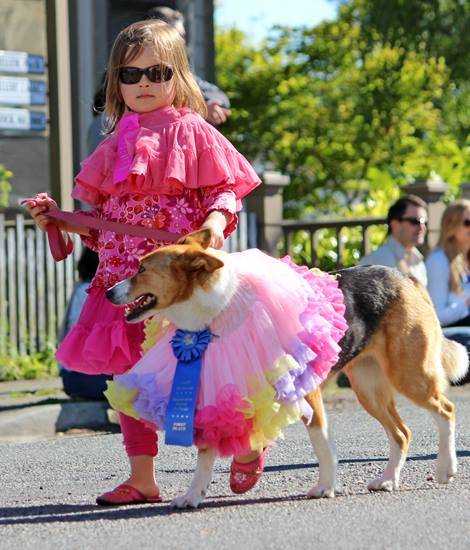 Thursday, May 14
4:30pm Pet Parade begins and the Funtastic Carnival opens at Memorial Field
Friday, May 15
3:30pm Kiddie Parade begins with the Navy Band NW Concert to follow
6:30pm Bed Races begin
Saturday, May 16
1pm Rhody Festival Grand Parade with a Cake Picnic to follow
Sunday, May 17
11am Rhody Run XXXVII begins
Artisan Food Festival
May 23-24, 2015
Celebrating the Olympic Peninsula's artisan foods and makers, the weekend includes classes, chef demos, tastings, tours and author talks.

Start at the Farmers Market on Saturday from 9am to 3pm in Uptown Port Townsend featuring over 70 vendors. Seattle-based Sasquatch Books, one of the Nation's leading independent publishers, with top-selling books on food, wine, travel, and gardening, will feature their food books and authors at the market. Authors Jennifer Adler and Kate Lebo will be onsite to teach classes based on their books. Artisan food classes will be going on all day from 10am to 5pm. A self-guided tour of Jefferson County Food Artisans on Sunday from 10am to 5pm. http://jeffersoncountyfarmersmarket.org/celebrate/artisanfoodfestival/
4th Annual Brass Screw Confederacy
A Steampunk Hootenanny
May 29-31, 2015
The extravaganza takes over downtown Port Townsend aiming to rock you back on your boot heels and steam up your goggles. It turns up the heat with our hottest Steampunk Hootenanny ever, featuring bands from across the country, burlesque, and a diverse array of entertainments. All-ages attractions include Tactical Croquet, Airship Apprentice (our own collectible card game), Hugo award-winning Phil & Kaja Foglio's Girl Genius, Rise of Aester's annual assembly, the stupendous Bazaar of the Bizarre, bands, magic, and mayhem galore! www.brass-screw.org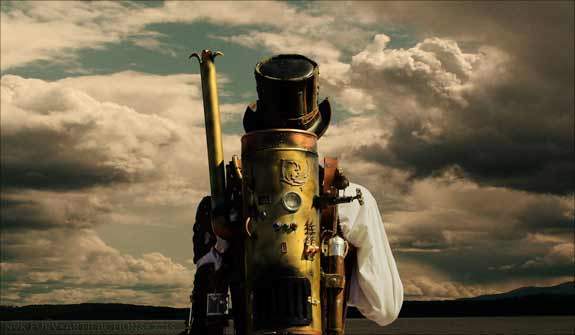 Race to Alaska
June 3, 2015
The Northwest Maritime Center (NWMC) invites you to a celebratory send-off for the first-ever Race to Alaska (R2AK). The Pre-Race Ruckus will be held in the Pope Marine Park (adjacent to the NWMC) from 5 – 7pm and will feature live music, a beer garden and food carts. There will be an opportunity to see the boats and meet the characters who have entered into this inaugural event.
Over 60 teams will depart Port Townsend in the wee hours on June 4 headed for the Stage 1 finish in Victoria, BC. Stage 2 will leave Victoria on June 7. The race ends 750 miles later in Ketchikan, Alaska. Join the fun at the Pre-Race Ruckus to send them off in style the day before the race start! www.NWMaritime.org
We look forward to having you come our way in May…and June too!