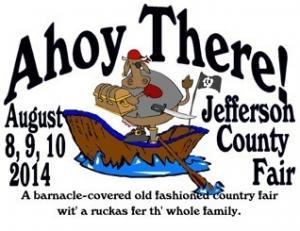 Ahoy There! Sail into summer in Port Townsend and enjoy a barnacle-covered old-fashioned country fair "wit' a ruckas fer the'whole family" at the Jefferson County Fair August 8, 9 and 10. Open 10am to 9pm Friday and Saturday, 10am to 6pm Sunday. For more details, visit http://jeffcofairgrounds.com.
Meet farm animals up close and personal. Cheer on riders as they put their horses through their paces. See the largest fruits, vegetables and flowers grown in Jefferson County. Hear music from fantastic bands and get your dancin' boots on. Take a turn riding the bull. Indulge in an elephant ear or a corn dog. Everything a country fair should be—don't miss it!
The diversity of Pacific Northwest craft hard ciders will be showcased on Saturday, August 9 from noon to 5pm at the Northwest Cider Association's 4th Annual Summer Cider Day downtown at the Northwest Maritime Center. Summer Cider Day is the association's largest event of the year and has helped establish the Northwest as a nationally recognized cider region.
Summer Cider Day offers more than 70 different varieties of hard cider and features 21 regional cidermakers from Washington, Oregon, Montana and British Columbia. For more information, go to http://nwcider.com.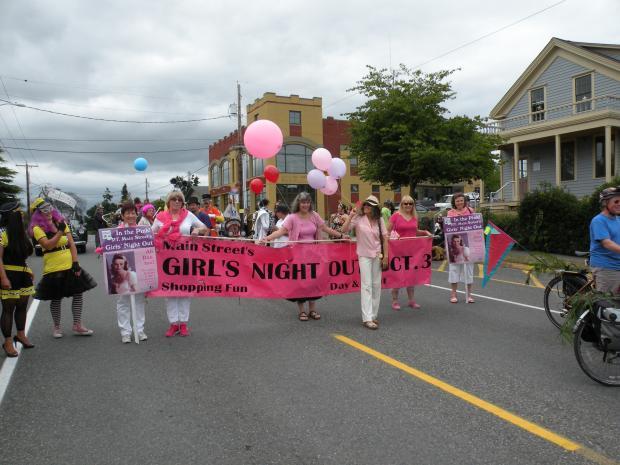 The 24th Annual Uptown Street Fair and Parade is a neighborhood event Port Townsend looks forward to every year. Start with the Farmers Market and its diverse, delicious offerings of local foods and products. Grab a bite and listen to the live bands, including the Port Townsend Summer Band performing at 11am. Shop in the Uptown stores and at the Arts and Crafts Fair. Watch the parade at 1pm and join the fun! For more information, go to http://ptmainstreet.org.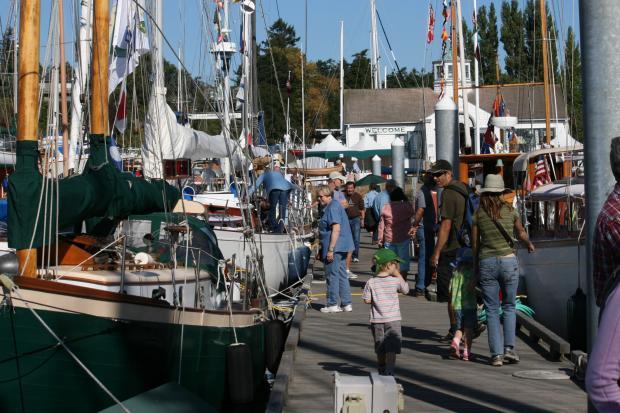 Crowning the summer festival season is the 38th Wooden Boat Festival—a feast for the eyes and festival fun for the entire family!
The festival is filled with spectacular vessels, captivating speakers, and opportunities to row, paddle and sail. The Wooden Boat Festival runs September 5, 6 and 7, with three days of live music and kids activities. Festival hours are 9am to midnight on Friday and Saturday, and 9am to 5pm on Sunday. The weekend culminates with the awe-inspiring "Sail By" at 3pm Sunday.
For those who can't wait until Friday, Bar Harbor opens to the public Thursday night at 5pm with live music from 5:30 until 10pm.
This year's festival features more than 250 wooden vessels and dozens of indoor and outdoor presentations and demonstrations. Legends of the sailing and boating world come to share their talents and knowledge with thousands of wooden boat enthusiasts. With over 50 vendors, see the latest kits for building your own paddleboard, kayak or wooden boat, visit new and old favorites for repair and maintenance, or stroll down Artist's Way to take in the handmade crafts, clothing and jewelry.
For the weekend's schedule and more information about additional activities during the festival, visit http://woodenboat.org.
Visit us this summer and enjoy everything Port Townsend!