WBF opens with pirate ships, paddleboard test drives, a fleet of wooden boats, dancing, and music; a weekend of fun for all ages.
Organized and presented by the Northwest Martime Center, the festival features live music, kids' activities, spectacular vessels, and captivating speakers throughout the entire weekend. The weekend concludes with the awe-inspiring "Sail-By" at 3 pm on Sunday where hundreds of wooden vessels of all sizes and shapes pour out of the harbor and sail along the waterfront in full sail celebration. "If you are into wooden boats or just looking for a great party, Port Townsend is the place to be the second weekend of September," said Northwest Maritime Center Executive Director Jake Beattie.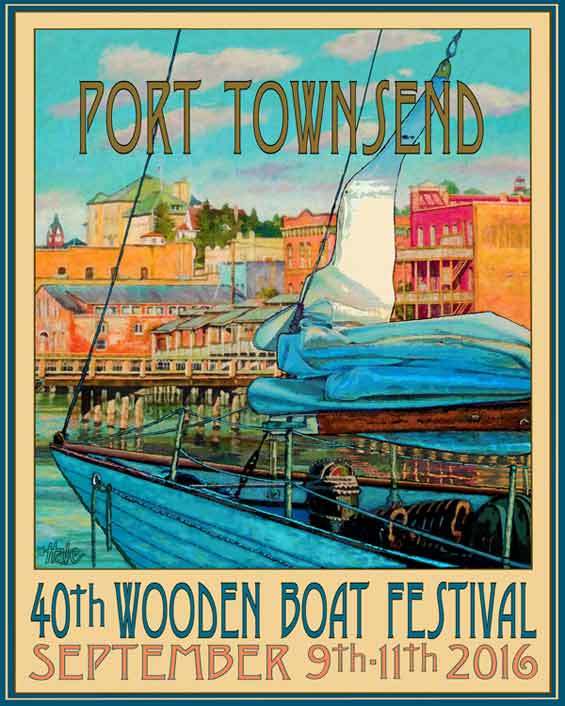 More than 250 wooden vessels will be featured, dozens of indoor and outdoor presentations, and demonstrations ranging from kayak rollovers to outfitting your boat for a solo circumnavigation. Rockstars of the sailing and boating world come from all over to share their talents and knowledge with thousands of wooden boat enthusiasts and amateurs alike.
Highlights of the 2016 festival include tall ships Lady Washington and Adventuressavailable for touring and charter; the beautiful and historic Virginia V, the last steamship of the famed Mosquito Fleet; a screening of "Vanishing Sail," a heartwarming movie about boatbuilding on the tiny island of Carriocou; Gregg Hatten speaking about his epic adventure drift boating through our National Parks; and legends Lin Pardey and Nigel Calder presenting all weekend.
For the weekend's full schedule of events, presentations, and activities during the festival, visit www.woodenboat.org.