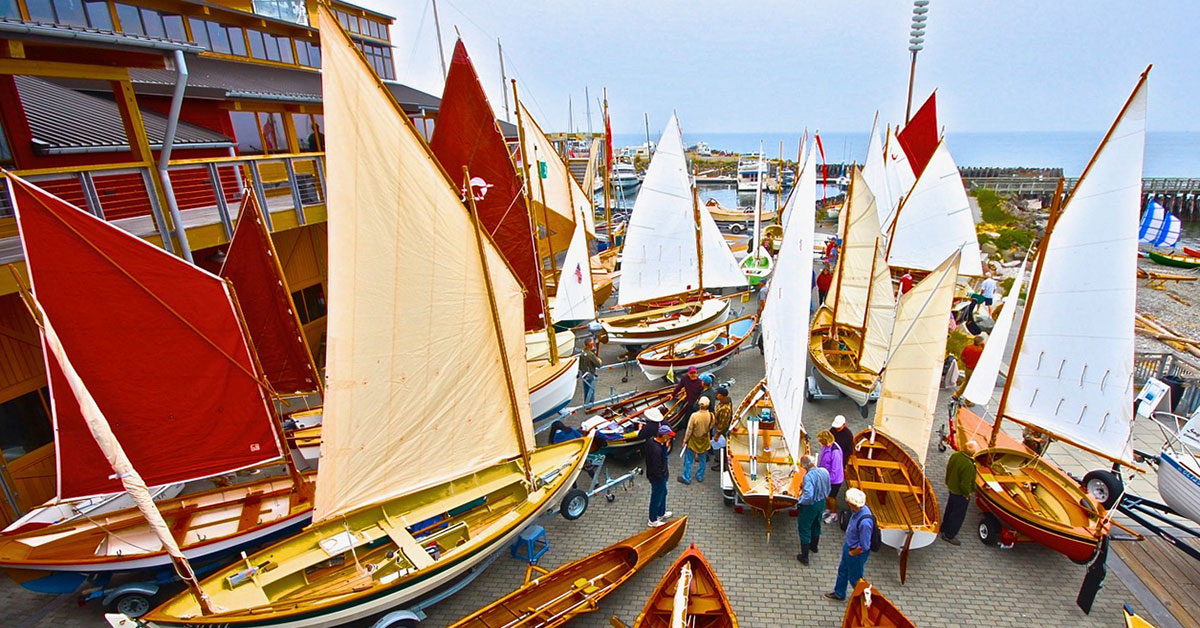 Saturday, July 17, 2021 – 9am to 5pm – Northwest Maritime Center Commons & Beach
Come enjoy this free boat show of Pocket Yachts, put on by the Port Townsend Pocket Yachters. From 9am to 5pm, boats will be shown in the Commons area of the Northwest Maritime Center (map), with more boats on the beach and anchored close by.
Small boats of all types will be shown, including sail & oar, rowing craft, small motor cruisers, kayaks, and more. While there will be many traditional looking wood boats, other construction methods and boat styles are welcome, including fiberglass pocket yachts. There is some emphasis on boats suitable for camp cruising, but all interesting designs are welcome and equally appreciated.
For those planning to take part in the Palooza Crooza, which starts the next morning, there will be a skippers-meeting on the beach after the show. It's possible there will also be a potluck.
COVID Note: At this point we believe this event will be able to run. But we will observe whatever state and local health directives may be in place at the time. It is likely that wearing a mask will be required to attend, and it is possible the event may need to be cancelled.