Jazz Port Townsend is the perfect opportunity to experience excellent musicians, soak up a weekend of jazz in a seaside paradise and participate in a wide array of mainstage and nightclub performances. Artistic Director John Clayton inspires a true sense of family during this special week of events that showcases internationally-known performers in new and unexpected pairings. Jazz Port Townsend has emerged as one of the leading jazz festivals in the nation.
Festival mainstage performances take place in Fort Worden State Park's 1200-seat McCurdy Pavilion. Jazz Port Townsend also features the popular "Jazz in the Clubs" series, where intimate venues in downtown Port Townsend, WA, come alive with the sounds of jazz.
Thursday Night – SOLD OUT
Thursday, July 27, 2017, 8–11pm
American Legion Hall, Pope Marine Building and Old Whiskey Mill
Admission $25 (wristband)
Friday & Saturday Nights
Friday & Saturday, July 28–29, 2017, 10pm–12:30am
American Legion Hall, Cellar Door, Key City Public Theatre, Pope Marine Building, Old Whiskey Mill, Beverly's Hall (1034 Water St) Admission $25 (wristband)

---
Mainstage Concerts
Jazz Port Townsend Friday Night
Friday July 28, 2017, 7:30pm
McCurdy Pavilion
Reserved Seating $46, $35, $27

Keep On Keepin' On
Justin Kauflin, piano
Doug Weiss, bass
Kendrick Scott, drums
Laws To Live By: Hubert Laws
Hubert Laws, flute
Bill Cunliffe, piano
John Clayton, bass
Matt Wilson, drums

Jazz Port Townsend Saturday Afternoon
Saturday, July 29, 2017, 1:30pm
McCurdy Pavilion
Reserved Seating $54, $40, $30

Introducing Tia and Sullivan 
Tia Fuller, alto sax
Sullivan Fortner, piano
Doug Weiss, bass
Kendrick Scott, drums
Lifting Voices
Cedric Dent, voice
Dee Daniels, voice
Niki Haris, voice
Sullivan Fortner, piano
Jon Hamar, bass
Joe LaBarbera, drums
Big Baaaad Band: Centrum All Star Big Band, Directed by John Clayton
Featuring Faculty soloists:
Jeff Clayton, alto
Adrian Cunningham, tenor
Dee Daniels, voice
Wycliffe Gordon, trombone
Niki Haris, voice
Sean Jones & Terell Stafford, trumpet
The Band:
Mark Taylor, alto I
Tia Fuller, alto II
Adrian Cunningham, tenor I
Alex Dugdale, tenor II
Gary Smulyan, bari
Brad Allison, trumpet I
Terell Stafford, trumpet II
Sean Jones, trumpet III
Jay Thomas, trumpet IV
TBA, trumpet V
Wycliffe Gordon, trombone I
David Marriott, trombone II
Dan Marcus, trombone III
Greg Schroder, trombone IV
Dan Balmer, guitar
Bill Cunliffe, piano
Chuck Deardorf, bass
Matt Wilson, drums

Jazz Port Townsend Saturday Night
Saturday, July 29, 2017, 7:30pm
McCurdy Pavilion
Reserved Seating $46, $35, $27

Hello Pops—A Tribute to Louis Armstrong
Wycliffe Gordon, trombone, trumpet and vocals
Adrian Cunningham, clarinet & saxophone
Bill Cunliffe, piano
Martin Wind, bass
Jeff Hamilton, drums
The Haris House: Niki Haris featuring special guest Wycliffe Gordon
Niki Haris, vocals
Wycliffe Gordon, trombone
Sullivan Fortner, piano
John Clayton, bass
Joe La Barbera, drums
---
Jazz Port Townsend Festival Packages
Seating is reserved at McCurdy Pavilion performances.
All-Fest Package


Includes all three McCurdy Pavilion concerts AND Jazz In the Clubs on Friday and Saturday (not Thursday).
Package Pricing for McCurdy Pavilion Seating:
Section A: $180
Section B: $140
Section C: $120
Mainstage Package

Includes all three McCurdy Pavilion concerts. Does not include Jazz In the Clubs.
Package Pricing for McCurdy Pavilion Seating:
Section A: $135
Section B: $100
Section C: $80
---
Port Townsend & Fort Worden
Located just 2 hours west of Seattle, Port Townsend is the perfect place to indulge your creative side. With its maritime heritage, Victorian architecture, artist spirit, and a touch of urban chic, Port Townsend is an easily accessible base camp to the Olympic Peninsula and beyond.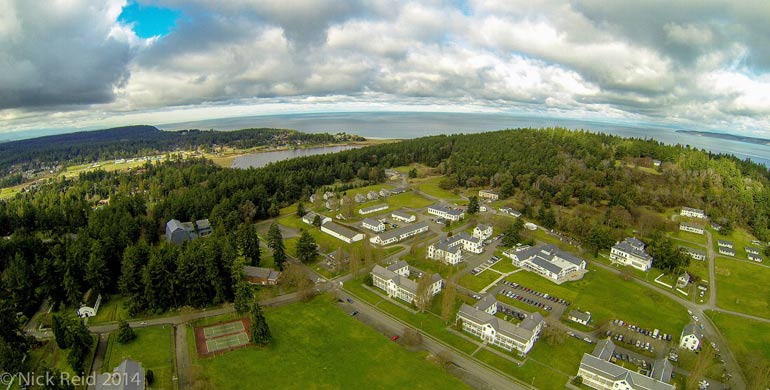 Centrum's home is at Fort Worden – the kind of destination that stays with you for a lifetime. Amidst the magnificent natural setting and the influence of its military past, Fort Worden is home to inspiration, education and personal transformation. People gather here to participate in arts and music events, woodworking classes, conferences, camping and outdoor activities, family reunions, weddings, and much more. Originally designed as a military base to protect Puget Sound, Fort Worden evolved into an iconic and cherished state park. The fort – featuring 100 historic structures – spans two miles of saltwater shoreline with views of the Olympic and Cascade Mountains, and the San Juan Islands.
Click here for detailed instructions about traveling to Seattle to Port Townsend without a car.
Ferry
Seattle to Bainbridge
Edmonds to Kingston
Mukilteo to Clinton (Whidbey Island)
Whidbey Island to Port Townsend
Airports
Sea-Tac International Airport 
17801 International Blvd, Seattle, WA 98158
Shuttle information
Jefferson County International Airport  
Airport Cutoff Road, Port Townsend, WA 98368
Bus/shuttle
Located less than two miles from downtown Port Townsend, Fort Worden is easily accessible for both locals and visitors.
General inquiries: info@centrum.org, (360) 385-3102 x117
---
Performers
JOHN CLAYTON – ARTISTIC DIRECTOR
Grammy-winning bassist/composer/conductor John Clayton has written and arranged music for Diana Krall, DeeDee Bridgewater, Natalie Cole, Milt Jackson, Nancy Wilson, McCoy Tyner, Quincy Jones, George Benson, Dr. John, Regina Carter and many others.
John has been commissioned by many ensembles including the Northwest Chamber Orchestra, the American Jazz Philharmonic, The Iceland Symphony, The Metropole Orchestra, The Carnegie Hall Big Band, The Richmond Symphony, the WDR Orchestra, and the Amsterdam Philharmonic. John was awarded a platinum record for his stirring arrangement of "The Star-Spangled Banner," performed by Whitney Houston during the Super Bowl in 1990.
John has won numerous awards such as the Golden Feather Award, and the Los Angeles Jazz Society's Composer/Arranger award.  Most recently, John won a Grammy for his arrangements on Queen Latifah's, Trav'lin' Light.  John has served as the musical director of several jazz festivals including the Sarasota Jazz Festival, the Lionel Hampton International Jazz Festival, the Santa Fe Jazz Party, and the Vail Jazz Workshop.
John is a co-founder of the Grammy-nominated Clayton-Hamilton Jazz Orchestra, which is co-led by John, his brother, saxophonist, Jeff Clayton, and drummer, Jeff Hamilton. Also, John and his brother Jeff co-lead the Clayton Brothers Quintet, who have been nominated for two Grammy awards.
CLARENCE ACOX – DRUMS
A leading figure in the Seattle music scene, Clarence Acox Jr. has nurtured young musicians for the past 35 years as director of jazz bands at Garfield High School. He leads the renowned Garfield Jazz Ensemble, winning dozens of awards and making regular appearances at national and international venues. The ensemble has taken first place four times at New York's Essentially Ellington National Jazz Band Competition and Festival, the country's most prestigious high school jazz competition.
Clarence was named "Educator of the Year" by DownBeat Magazine in 2001. He co-founded the Seattle Repertory Jazz Orchestra in 1995 and has been a prominent performer on the Seattle jazz scene for more than two decades.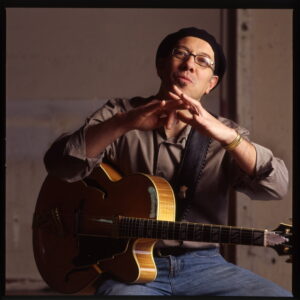 DAN BALMER, GUITAR
Dan Balmer has long been considered one of the finest guitarists, composers, and educators in the Northwest. In 2009, Dan became one of only five musicians, and the youngest, to be honored with membership in both The Oregon Music Hall of Fame and the Jazz Society of the Oregon Hall of Fame.
In 2015, Dan continued his work with Les McCann and Javon Jackson, and also performed on the road with Dr. Lonnie Smith. From 2005-2009 Dan toured and recorded with two time Grammy Winner Diane Schuur, playing in over 15 countries and 60 cities. When home in Portland, Dan leads his own groups, plays regularly with drummer Mel Brown, and is a first call sideman for many others.
Dan has appeared on over 90 CDs including eight of his own which have received critical acclaim and international airplay. His music has been featured in movies and television shows both in the U.S. and overseas.
GEORGE CABLES – PIANO
Pianist George Cables has played with Art Blakey, Sonny Rollins, Dexter Gordon, Art Pepper, Joe Henderson, and many other legendary jazz musicians.
His own records include the 1980 Cables' Vision with Freddie Hubbard among others. In the 1980s he worked in the project Bebop & Beyond, who recorded tribute albums to Dizzy Gillespie and Thelonious Monk.
According to Victor Schermer, "Anyone who is serious about jazz will tell you that George Cables belongs in the pantheon of the greatest jazz pianists. Everyone, that is, except George Cables. Exceptional in every way, he is yet a team player. He sees himself as part of the rhythm section, and has always emphasized the group over the soloist. "
He is currenty performing and recording as a soloist, with trio and larger ensembles, and as a clinician in college jazz programs.
JEFF CLAYTON – ALTO
Reed specialist Jeff Clayton is a versatile performer, bandleader, and studio musician whose diverse recording credits include work with Stevie Wonder, Michael Jackson, Frank Sinatra, Madonna, and Earth, Wind, and Fire.
Together with his brother John, he founded the Grammy-nominated Clayton Brothers in 1977, and later co-founded the Clayton-Hamilton Jazz orchestra – named by readers of Downbeat as the top big band in jazz.
In addition, Jeff has performed with numerous artists including Lena Horne, Lionel Hampton, Dr. John, Ella Fitzgerald, and played in the Count Basie Orchestra while under the leadership of Thad Jones.  (Photo by Jim Levitt)
DAWN CLEMENT – PIANO

Pianist/Composer and vocalist Dawn Clement hails from Seattle, WA. A veteran of Jazz Port Townsend, Dawn
is involved in several collaborations including the Jane Ira Bloom Quartet, Priester's Cue with the legendary Julian Priester, the Seattle Pianist Collective, as well as her own trio.
Dawn has performed with such notables as Nancy King, Ingrid Jensen, Hadley Caliman, John Clayton, Mercer Ellington, Mark Dresser, Jay Clayton and Pharaoh Sanders. Dawn has performed in some of the world's most premier venues such as Carnegie Hall, Le Conservatoire Superieur, Paris, and Seattle's Benaroya Hall, as well as numerous clubs (including Sweet Rhythm, Tonic, and Iridium), art museums, and theaters.
In addition to her work with Jane Ira Bloom, Dawn has toured the U.S. with a number of projects including the Sabella Consort, and the Rubin/Clement Piano Dialogues.  Dawn is currently on the faculty of Cornish College of the Arts and maintains a rigorous performance schedule.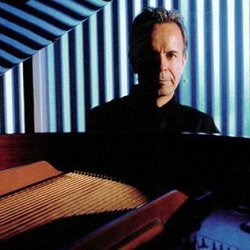 BILL CUNLIFFE – ARRANGING
Jazz pianist, composer and Grammy Award-winning arranger Bill Cunliffe is known for his innovative and swinging recordings and compositions. Bill began his career as pianist and arranger with the Buddy Rich Big Band and worked with Frank Sinatra, Joe Henderson, Freddie Hubbard, Benny Golson and James Moody. He has since established himself as a solo artist and bandleader, with more than a dozen albums under his name.
Bill currently plays with his trio; his big band; his Latin band, Imaginación; and his classical-jazz ensemble, Trimotif. He performs in the U.S. and around the world as a leader and sideman as well as a soloist with symphony orchestras.
His latest recording is the Bill Cunliffe Trio album "River Edge, New Jersey," with bassist Martin Wind and drummer Tim Horner, released in April by Azica Records.
ADRIAN CUNNINGHAM – SAX/CLARINET/FLUTE
Adrian Cunningham is a multi-instrumentalist, vocalist, and world traveler. Originally from Sydney Australia and now based in New York, he is proving to be one of his country's top exports. With fluent command of the saxophones, clarinet, and flute, he is one of the finest multi-instrumentalists in Jazz.
In 2014, Adrian became the leader of the saxophone section of the grammy-winning Vince Giordano and the Nighthawks, a NYC based 1920's swing orchestra; responsible for the soundtracks for Boardwalk Empire and movies including the Aviator.
Adrian is currently performing with world-class trombonist Wycliffe Gordon, which included a performance at the London Jazz festival and a recording in Abbey Road studios alongside Wess Anderson, Reginald Veal and Herlin Riley.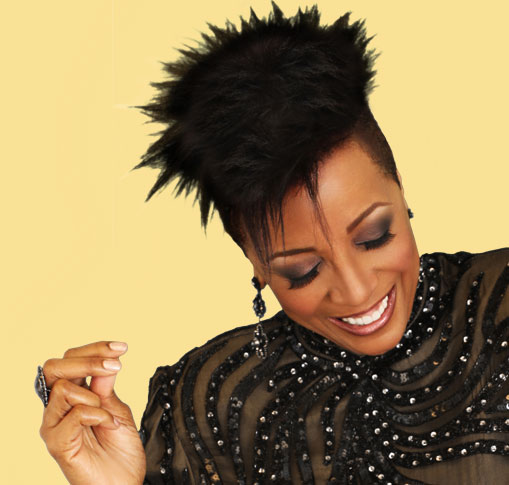 DEE DANIELS – VOCAL
Whether accompanying her self at the piano, fronting a trio, big band or symphony, Dee Daniels' musical career is as varied as her four-octave vocal range is thrilling. She is a unique talent who transcends musical borders when she brings her jazz styling, infused with gospel and blues flavoring, to the stage. One critic says,"Daniels' voice has a hypnotic quality, delivering an impressive range that gives the romantic songs and verse of 50 years ago new life and raw emotion."
Dee's vocal style was born in her stepfather's church choir in Oakland, California, refined through the R&B era, polished during a five-year stay in The Netherlands and Belgium from 1982 to 1987, and brought to full fruition upon her return to North America. During those years to the present, she has performed and/or recorded with many 'Legends of Jazz' including Benny Green, Houston Person, John Clayton, Russell Malone, Wycliffe Gordon, Cyrus Chestnut, Clark Terry, Ken Peplowski, Kenny Barron, Bill Mays – to mention a few.
Career highlights include: Teaching at Queens College (NY) 2013 – 2014, being named Artistic Director, in September 2011, of the Frank DeMiero Jazz Festival – a camp dedicated to Jazz Vocals with around 60 participating schools; a nomination for Atlanta Theater's 2010 Suzi Bass Award; the 2009 receipt of an Honorary Doctorate Degree of Fine Arts and 2008 President's Award, both from Capilano University; 2003 recipient of the prestigious Commemorative Medal for the Golden Jubilee of Her Majesty Queen Elizabeth II, and induction into the University of Montana's School of Fine Arts Hall of Honor as well as a 1997 University of Montana Distinguished Alumni Award; a 2002 inductee into the BC Entertainment Hall of Fame with a plaque installed on Vancouver's Granville Street Walk of Fame; and a command performance for the King and Queen of Belgium's 25th Wedding Anniversary. Her international career includes performances in twelve African countries, Australia, South America, the United Kingdom, Hong Kong, Japan, throughout North America, and many countries within Europe.
CHUCK DEARDORF – BASS
 Chuck Deardorf has recorded and toured internationally with Bud Shank and Don Lanphere, George Cables and Kenny Barron, Winard Harper, and Larry Coryell.  As the first call bassist in Seattle, Chuck has performed with Chet Baker, Zoot Sims, Art Farmer, Howard Roberts, Monty Alexander, Kenny Burrell, Marian McPartland, Mel Lewis, Pete Christlieb, Joe Williams, Kenny Werner, Carl Fontana, Joe LaBarbara, and Tal Farlow.
Chuck's latest solo release on Origin records, "Transparence" (released 2011) demonstrates his performing, producing and arranging abilities with a host of great musicians. He is currently a member of the Deardorf/Peterson Group (whose 2004 Origin release "Portal" won critical acclaim), the Jovino Santos Neto Quartet, the Susan Pascal Quartet along with the Bill Ramsay Big Band.
An accomplished studio musician, Chuck's bass has been heard on many first run movie soundtracks, dozens of albums and CD projects, and numerous Broadway touring shows.  Chuck also has performed on numerous occasions with the Seattle Symphony Orchestra.
CEDRIC DENT – VOICE
Cedric Dent is a 2-time Grammy-nominated arranger, a vocalist and jazz vocal ensemble director, and has been Professor of Music at Middle Tennessee State University since 2004. He was also a member and co-producer of the 10-time GRAMMY Award-winning vocal group, TAKE 6. He also contributed several arrangements for the Grammy-award winning recording Handel's Messiah A Soulful Celebration (1992). After 25 years, Cedric retired from full-time performing and has been an emeritus member of the group since 2011. In 2014 Cedric rejoined TAKE 6 for their induction into the Gospel Music Hall of Fame in Nashville, TN. Cedric currently directs the MTSU Singers (a vocal jazz ensemble), and teaches a course he developed on the history of black gospel music plus undergraduate and graduate courses in music theory. He continues to compose and arrange for various live performances and recording projects. Most recently the Nashville Symphony Orchestra commissioned a work from him for orchestra and chorus to be premiered in 2016.
Cedric holds degrees from the University of Michigan (B.M., vocal music education, 1985), the University of Alabama (M.M., music theory/arranging, 1987) and the University of Maryland (Ph.D., music theory, 1997). Cedric was selected to receive the 2016 Hall of Fame Award from the University of Michigan School of Music, Theatre & Dance Alumni Society.
ALEX DUGDALE – SAXOPHONE
Alex Dugdale (saxophone) is a graduate of Roosevelt High School and holds a bachelors degree in Jazz from the Eastman school of music and Masters degree in Education from Seattle Pacific University.
He first performed with SRJO in 2006 in the Duke Ellington Sacred Music Concert which he looks forward to every year. Alex works for Bishop Blanchet High School in their music department teaching band at 6 different Catholic grade schools in the Seattle area. Alex continues his work as an educator with Edmonds Woodway High School and as a private instructor.
He continues to be a performer in the greater Seattle area with his group FADE with regular performances at Tulas and Capitol Cider.
CHUCK EASTON – GUITAR
Multi instrumentalist and composer Chuck Easton is a one man jazz ensemble. Equally at home with the bass, flute, piano, clarinet, saxophone, trumpet, trombone and violin, Chuck is best known for his terrific jazz guitar work. He received his music degree from the Berklee School of Music, and plays throughout the Pacific Northwest.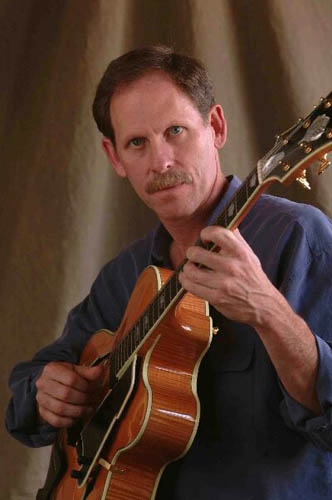 BRUCE FORMAN – GUITAR
Guitarist Bruce Forman has seventeen recordings to his name as a leader, including his newest release The Book of Forman. He's been featured on innummerable recordings with grates like Ray Brown, and the soundtracks to three of Clint Eastwood's distinguished films—most notably Academy Award-winning Million Dollar Baby.
A busy producer, arranger, and educator, Bruce is in residence at USC's Studio/Jazz Guitar Department and has a successful "western bebop" band called "Cow Bop," which hit four separate charts.
Bruce also created a linear music festival in 2013, establishing a new paradigm for touring and the use of social media, which included a mentoring model for young musicians.
His national music-mentoring program, JazzMasters Workshop, provided over 2,500 sessions for young students. Always free of charge, JazzMasters' sessions occurred during after-school hours, and the program enriched lives and helped develop numerous musicians who have gone on to promising careers.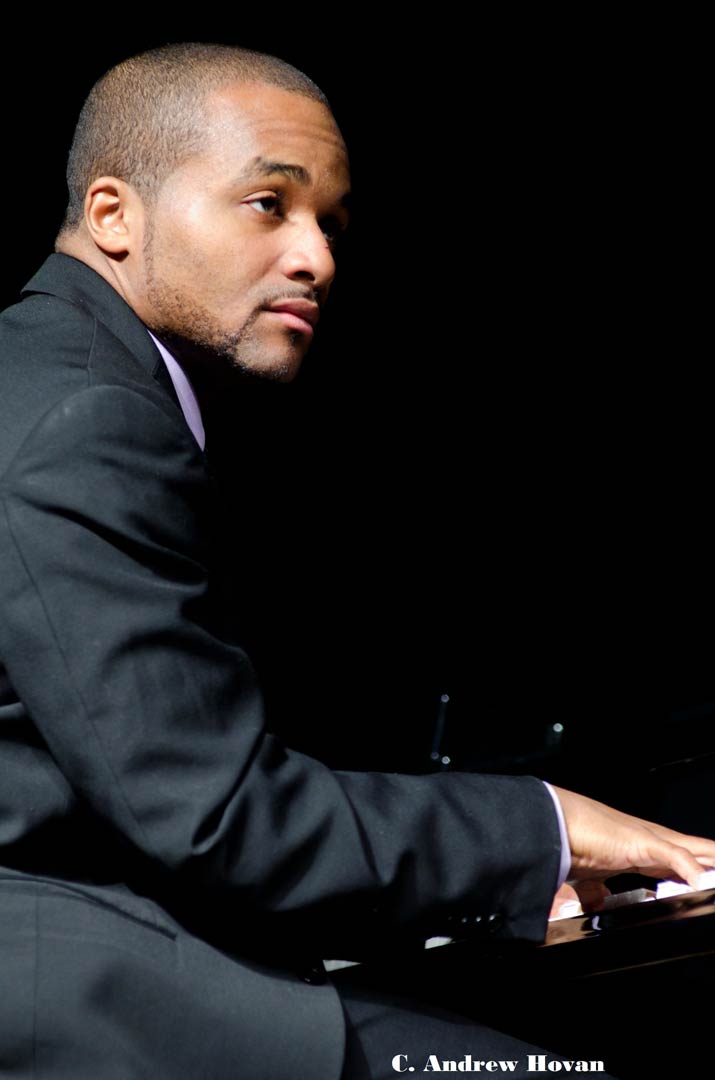 SULLIVAN FORTNER – PIANO
New Orlean's pianast Sullivan Fortner is the 2015 Cole Porter Fellow in Jazz of the American Pianist Association.  While touring with Stefon Harris & Blackout, Christian Scott Quintet, and the Roy Hargrove Quintet, Sullivan completed his Master's degree in Jazz Performance at Manhattan School of Music under the tutelage of Jason Moran, and Phil Markowitz.
He holds a Bachelor's degree in Jazz Performance from Oberlin Conservatory of Music. Sullivan began playing music by ear at the age of seven.  Two years later, he was playing for church choirs throughout New Orleans. By the time he was 11 years old, Sullivan had won a Cox Cable "Amazing Kids Award". At the age of 13, Sullivan furthered his formal education in piano by attending the New Orleans Center for Creative Arts (NOCCA) and earned scholarships to several prestigious summer jazz programs, including the Vail Jazz Institute and the Skidmore Jazz Studies Summer Program.
A standout on the stage and in the classroom, Sullivan was valedictorian of his high school class while simultaneously graduating from NOCCA.  He has studied and performed with many great musicians, including The Marsalis Family, Donald Harrison, Nicholas Payton, Billy Hart, Gary Bartz, Marcus Belgrave
TIA FULLER – SAX
When saxophonist Tia Fuller picks up her sax to play, something amazing happens as the reverberations of her musical elixir fill the room. Balancing both worlds of performance and education, it is understood why this touring artist and full-time professor at the Berklee School of Music, has a Bachelor of Arts degree in Music from Superman College in Atlanta, GA, and Master's degree in Jazz Pedagogy and Performance from the University of Colorado at Boulder, was selected to be a member of the all-female band touring with R&B star, Beyoncé.
As part of the I AM.. Sasha Fierce and Beyoncé Experience World Tour, where Tia has played in various venues throughout the US, Europe, Africa, Asia and Australia. She is a featured soloist on the Beyoncé Experience DVD (Me, Myself and I), I AM Yours DVD (Wynn Theatre) and also appeared on a number of major television shows, such as The Oprah Winfrey Show, Today Show, Good Morning America, BET Awards, American Music Awards and Total Request Live, and the 2010 Grammy Awards, As well as having performed as the featured soloist with Beyoncé for President Obama at the White House.
An accomplished performer in her own right, Tia has recorded three CDs with her quartet.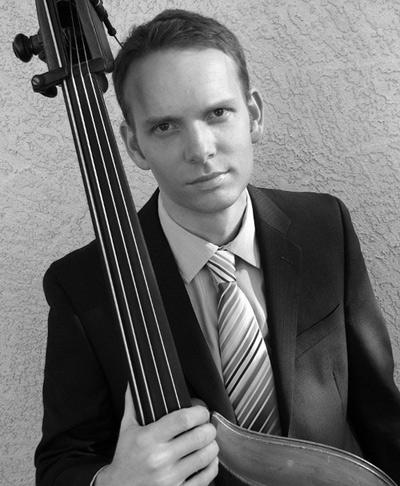 MICHAEL GLYNN – BASS
Bassist Michael Glynn is a fixture on the West US jazz scene. In addition to performing with countless musicians throughout the Pacific Northwest, California, and New Mexico, Glynn has performed with jazz legends including Bud Shank, Jon Hendricks, Bobby Shew, Mark Levine, Dave Grusin, Geoffrey Keezer, Seamus Blake, Eric Alexander, David Hazeltine, Benny Green, Gary Smulyan, Don Lanphere, Conte Candoli, Bob Florence, Doug Lawrence, William Parker, Kevin Hays, Kim Richmond, Aaron Parks, Madeline Eastman, Dena DeRose, and the Cab Calloway Orchestra.
Michael starting working professionally while still a student at Garfield High School, where he played for four years in that school's renowned jazz band. After two years in engineering school at Columbia University in New York City, Michael returned to Seattle where he graduated summa cum laude in with a Bachelor of Arts and Bachelor of Music in Jazz Studies from the University of Washington, where he studied under Doug Miller and Barry Lieberman.
Moving to Albuquerque in 2006, he quickly established himself as an integral part of the New Mexico music scene, performing and recording extensively, and also making time to earn his Master of Music degree from the University of New Mexico, studying with Mark Tatum.
On top of his jazz work, Michael performs in a variety of other genres, including classical work with the New Mexico Philharmonic, the New Mexico Symphony Orchestra, Opera Southwest, and Canticum Novum Santa Fe, calypso with steel drum legend Ray Holman, and a mix of Arabic and Western music with Iraqi-American oud virtuoso Rahim Al Haj.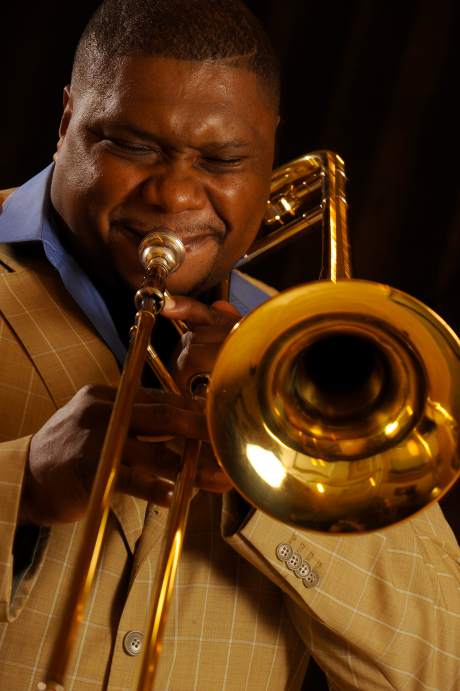 WYCLIFFE GORDON – TROMBONE
Musical ambassador and interpreter of America's music, Wycliffe Gordon experiences an impressive career touring the world performing hard-swinging, straight-ahead jazz receiving great acclaim from audiences and critics alike.
Jazz Journalists Association named him "Trombonist of the Year" for the 10th time in 2017, and Downbeat Critics Poll named Wycliffe "Best Trombone" for four years, (2016, 2014, 2013 & 2012).   Wycliffe received the International Trombone Association Award in 2017, which recognizes the highest level of creative and artistic achievement.  In 2015, Wycliffe was presented the Satchmo award from the Sarasota Jazz Club, received the Louis Armstrong Memorial Prize presented by the Swing Jazz Culture Foundation, and was named Artist of the Year (2015) by the Augusta Arts Council.  He is also a past recipient of the ASCAP Foundation Vanguard Award, among others.
In addition to an extremely successful solo career, Gordon tours regularly leading his quintet known as Wycliffe Gordon and His International All-Stars, headlining at legendary jazz venues and performing arts centers throughout the world.  He released "I Give You Love"—a follow up album to his very popular "Hello Pops: A Tribute to Louis Armstrong" cd with this band last year.  Performing a week-long celebration at Dizzy's Coca-Cola club at Jazz at Lincoln Center and a year-end performance with Pensacola Symphony for a New Year's Eve bash.
In addition to performing, composing and recording, Gordon is one of America's most persuasive and committed music educators, and serves as Artist-in-Residence at Augusta University in Augusta, GA.  Last season he returned for a residency at Columbia College in Chicago, and continued as Music Director for the LALPC (Louis Armstrong Legacy Project).
RANDY HALBERSTADT – PIANO
A pianist, arranger, composer, lyricist, and author, Randy Halberstadt has enjoyed an international performing career, having played and/or recorded with Mimi Fox, Ray Drummond, Jay Clayton, Terry Gibbs, Buddy DeFranco, James Moody, Herb Ellis, Mel Brown, Nancy Kelly, Houston Person, Sheila Jordan, Ernestine Anderson, Rene Marie, Bobby Shew, Marlena Shaw, Jackie Ryan, Jiggs Wigham and John Stowell.
Randy's book, Metaphors For The Musician: Perspectives From A Jazz Pianist (Sher Music 2002) has become one of the most highly acclaimed texts in jazz education. His composition "When Springtime Turns To Fall" appears in The All-Jazz Real Book (both books published by Sher Music Co. in 2002). His recordings include Inner Voice (Pony Boy Records 1991), Clockwork (Pony Boy Records 1995), Parallel Tracks (Origin Records 2004), and Flash Point (Origin Records 2010).
Randy makes his home in the Pacific Northwest and has taught for many years at Seattle's prestigious Cornish College of the Arts.
JON HAMAR – BASS
Jon Hamar is a versatile artist who has been recognized for his ability to find a tasteful unique voice in any musical situation. Jon earned a Bachelor of Arts degree in Double Bass Performance from Eastern Washington University under the tutelage of Roma Vayspapir and graduated from the Eastman School of Music with a Master's degree in Jazz and Contemporary Media, studying with Jeff Campbell, James Vandermark, Harold Danko, Clay Jenkins and Fred Sturm.
Jon recently moved from Seattle to Knoxville, Tennessee joining the University of Tennessee and the Natalie L. Haslam School of Music.
JEFF HAMILTON – DRUMS
Originality is what versatile drummer Jeff Hamilton brings to the groups he performs with and is one of the reasons why he is constantly in demand, whether he is recording or performing with his trio, the Clayton Brothers or co-leading the Clayton/Hamilton Jazz Orchestra.
In addition to his many recordings with Ray Brown, Jeff has been on nearly 200 recordings with artists such as Natalie Cole, Diana Krall, Milt Jackson, Rosemary Clooney, Barbara Streisand, Mel Torme, John Pizzarelli, Benny Carter, Lalo Schifrin, George Shearing, Dr. John, Clark Terry, Gene Harris, Toshiko Akioshi, Scott Hamilton, Harry "Sweets" Edison, Keely Smith, Bill Holman, Herb Ellis, Barney Kessel and Mark Murphy.
Jeff is a frequent guest of the WDR Big Band in Cologne, Germany. He also appeared in Natalie Cole's Great Performances PBS special, Unforgettable and an Oscar Peterson documentary, Life In The Key Of Oscar.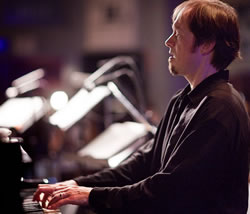 JOHN HANSEN – PIANO
John Hansen is regarded as one of the most in-demand jazz pianists in the Northwest. A studied and musical ensemble player with a strong melodic vocabulary, John has always been recognizable for a unique personal voice. His performance history includes such venues as NYC's Birdland, The Jazz Standard, Dizzy's Club Coca-Cola, DC's John F. Kennedy Center of the Performing Arts, Seattle's Jazz Alley and Tula's, and international festivals and tours in France, Japan, Korea, Eastern Europe, Central Asia, Russia and Central America.
During his career, John Hansen has performed and recorded with many of the Northwest's premiere, award-winning bands including: the Jay Thomas Quartet, Jim Knapp Orchestra, Kelley Johnson, and The Bill Ramsay-Milt Kleeb Band with Pete Christlieb. He has been invited to perform with The Seattle Symphony, Rick Margitza, Randy Brecker, Ingrid Jensen, Ernestine Anderson, The Woody Herman Orchestra, Bud Shank, Bobby Shew, David 'Fathead' Newman, and more.
NIKI HARIS – VOICE
Vocalist Niki Haris' career has included work with a multitude of recording artist ranging from Pop, R&B, to Jazz. Her live performances and recording experience reads like a who¹s who of the music world. With names such as; Ray Charles, David Sanborn, Patrice Rushen, Michael Sembello, Leann Rimes, Michelle Branch, Santana, Kylie Minogue, Luther Vandross, All Saints, Wilton Felder of the Jazz Crusaders, Stanley Turrentine, the Righteous Bros., Julian Lennon, Anita Baker, Mick Jagger, Whitney Houston and Madonna.
Her vocal film work is also featured on the soundtracks of Whoopi Goldberg's "Corrina Corrina", DreamWorks' "The Big Green", "Coyote Ugly" with Leann Rimes, and Disney's "Anastasia". She has also recorded multiple television themes as well as co-writing and performing 2 new songs for the Fox series "Dark Angel".
She celebrated her love of jazz by touring successfully in the production of Billie & Me, a celebration of the life of Billie Holiday. Here Niki sang along side Nancy Wilson, Dianne Reeves, Rita Coolidge, Joan Osborne, and African songstress Rokia Traore.
SEAN JONES  – TRUMPET
For Sean Jones, the pursuit of Jazz is a most serious endeavor. Originally a drummer, he discovered Jazz and the trumpet at ten years old on hearing Miles Davis' Kind of Blue and Amandla. "Miles is probably the single most powerful influence on me as an artist. His overall vision, the way he changed with the times, the purity of his sound." After receiving his Master's Degree from Rutgers University Sean had a 6-month stint with Wynton Marsalis' Lincoln Center Jazz Orchestra. This led to a permanent position as lead trumpeter which he held until 2010.
In 2014 Sean was named Chair of the brass department at Berklee College of Music, and he also serves as Artistic Director of both the Pittsburgh and Cleveland Jazz Orchestras.
JUSTIN KAUFLIN – PIANO
New York-based jazz pianist, composer and producer, most notably known by his appearance in the award-winning documentary "Keep On Keepin' On" based on the mentorship/friendship of Justin and legendary trumpeter, Clark Terry.
Born in Silver Spring, MD with a rare degenerative eye disease and totally blind by age 11, Justin adjusted by learning braille, cane mobility and focusing on music; performing jazz professionally by age 15. He attended the Betty Carter Jazz Ahead Residency, Vail Jazz Workshop, won the VSA International Young Soloist Award, Veer Jazz Artist of the Year, a semi-finalist in the Thelonious Monk International Jazz Piano Competition and graduated Summa Cum Laude from William Paterson University.
Through his friendship with Cee Tee, Justin met, and subsequently signed by, Quincy Jones, joining him on a couple world tours, as well as co-produce his second album, "Dedication" which was a DownBeat magazine's Editor's Pick and #1 on JazzWeek Chart.
2014/15 was spent promoting both the documentary and the album with 2 European and several stateside Tours. Kauflin currently resides in New York, touring Europe, and working on music for his third album.
JOE LA BARBERA – DRUMS
Joe La Barbera has enjoyed a long and varied career in music, a career that has taken him all over the world with some of the finest names in jazz. He is regarded by his peers as a musical drummer and a supportive accompanist.
Born in Mt. Morris, New York, his first musical experiences began at home as part of the family band with his parents and two older brothers, saxophonist Pat and trumpeter and arranger/composer John La Barbera. From his father he received a solid foundation in drumming as well as lessons on clarinet and saxophone. His education continued at the Berklee College of Music in Boston.
Currently residing in Los Angeles, Joe is involved in a wide range of music locally, nationally and internationally. On the local scene he is busy with his own quintet as well as sideman duties with many well-known jazz artists.
Since 1993, Joe has been on the faculty of California Institute for the Arts in Valencia, California. He is also a visiting artist at UNLV (Las Vegas), and a faculty member of the Bud Shank Jazz Workshop. In the past he has also served on the National Endowment for the Arts council in Washington D.C. and has been a guest at many other colleges as both performer and lecturer.
HUBERT LAWS – FLUTE
NEA Jazz Master Hubert Laws is one of the very few to specialize on the flute in jazz, using it as his primary axe, and in doing so he has become the premier musician on the instrument. In three decades of playing, he has also mastered pop, rhythm-and-blues, and classical genres.
Laws grew up in a musical family, with his grandfather playing the harmonica and his mother the piano (which influenced his siblings as well as Laws — his brother Ronnie is a well-regarded saxophonist and Eloise, Debra, and Johnnie are vocalists). Laws started on flute for his high school orchestra, initially to play the William Tell Overture. He also became enamored with jazz at this time, and began playing regularly with a Houston group that eventually became known as the Crusaders.
Laws won a classical scholarship to the prestigious Juilliard School in New York City, studying with master flutist Julius Baker. At the same time, he was gigging at night, playing with jazz and Latin musicians such as Mongo Santamaria, Lloyd Price, and John Lewis, as well as with classical orchestras such as Orchestra USA and the Tanglewood Festival Orchestra.
In 1964, he began recording as a bandleader, amassing more than 20 albums as leader. Laws is also an accomplished session musician, and has worked on recordings with Chick Corea, Miles Davis, Ella Fitzgerald, Herbie Hancock, Freddie Hubbard, Sarah Vaughan, and Stevie Wonder, among others. He also worked on film scores for The Wiz and The Color Purple and collaborated on film soundtracks with Quincy Jones, Bob James, and Claude Bolling for California Suite and with Earl Klugh and Pat Williams on the music for How to Beat the High Cost of Living.
In addition to his jazz work, Laws has appeared as a soloist with the New York Philharmonic under the direction of Zubin Mehta, and with the orchestras of Chicago, Cleveland, Dallas, Detroit, and Los Angeles, and the Stanford String Quartet. He performed in a sold-out Hollywood Bowl concert with fellow flutist Jean-Pierre Rampal and in the same venue in 1982 with the Modern Jazz Quartet. While a member of the New York Philharmonic and Metropolitan Opera Orchestras, he also was featured at the Playboy Jazz Festival (Los Angeles), Kool Jazz Festival (Rhode Island), and Switzerland's Montreux Jazz Festival. In addition he has recorded with opera singers Jessye Norman and Kathleen Battle (on the 1991 release Spirituals in Concert).
DownBeat readers' polls have selected him "Number One Flutist" for 12 years and a Critic's Choice for seven consecutive years. He has performed annually at Carnegie Hall.
KELBY MACNAYR – DRUMS
Percussionist, composer, music director and band leader Kelby MacNayr performs jazz, classical, new music, and has collaborated with many acclaimed artists including Anne Schaefer, pop group Elephant Island, N.Y. pianist Misha Piatigorsky, composer and pianist Marianne Trudel, Christine Jensen, Chuck Deardorf, Ian McDougall, Chet Doxas and many others.
Kelby is currently the Artistic Director for the Art of the Trio Series, and is a member of the Marc Atkinson Quartet, the Marianne Trudel Quintet, and Misha Piatigorsky's Canadian trio.
His group the Kelby MacNayr Quintet has been earning critical acclaim in the US and Canada.  (Photo by Jim Levitt)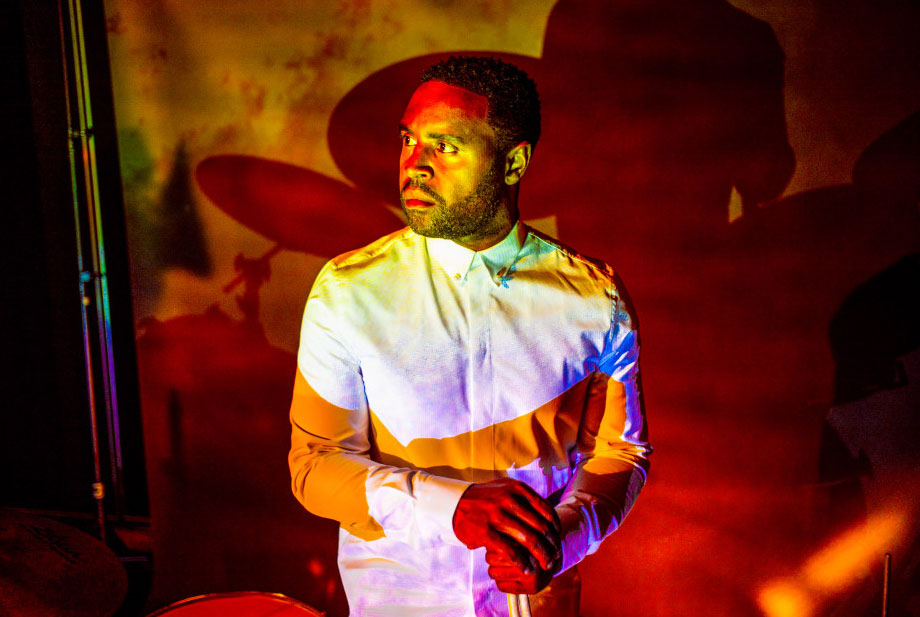 KENDRICK SCOTT – DRUMS
In the relatively short span of ten years, drummer and composer Kendrick Scott has established himself as an artist of great versatility and depth. Having toured and recorded with such luminaries as Terence Blanchard, Herbie Hancock, the Crusaders and others, he has proven his ability to adapt his style to virtually any occasion or circumstance, and at the same time maintain his own distinctive voice in the process.
In addition to his work as a support figure, he has also developed a reputation as an innovative composer and bandleader, with the help of his ever-evolving musical collective. The Kendrick Scott Oracle began their creative odyssey in 2007 with an eclectic and ambitious debut recording called The Source, and followed up on its success with Conviction, an album set for release on Concord Jazz in March 2013.
Before finishing high school, Scott won a number of Downbeat Magazine student awards, as well as the Clifford Brown/Stan Getz Award from the International Association of Jazz Educators and the National Foundation for the Advancement of the Arts. He was later awarded a scholarship to attend Berklee College of Music, where he majored in music education.
In addition to long hours of instruction and practice, the Berklee years also presented Scott with the opportunity to establish relationships with prominent artists like Kenny Garrett, Pat Metheny, the Crusaders and others. After he graduated in 2003, he had offers to tour first with the Crusaders, and later with Terence Blanchard. He has played with Blanchard for most of the ten years since.
"Kendrick is a true artist of the highest order," says Blanchard. "He is not bound by the conventional wisdom of the music world. I've noticed that he never says why, but rather why not. He is exactly what the music world needs: someone with the vision and courage to press forward and expand the world of music. I am blessed to have him around and I look forward to seeing what he does every time we play."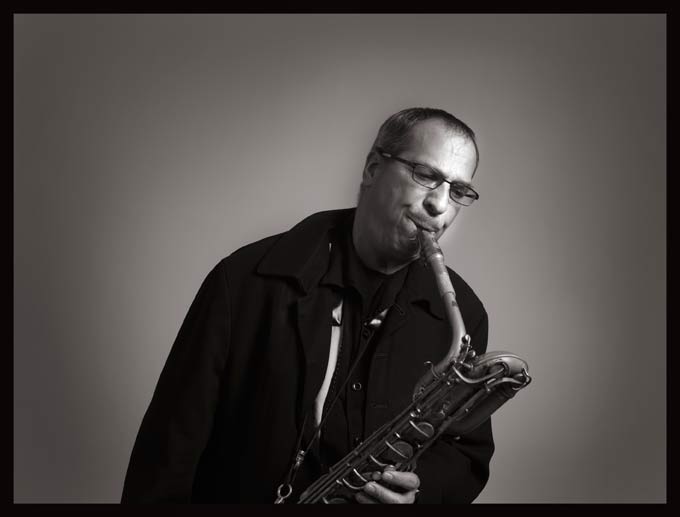 GARY SMULYAN – BARI SAX
Gary Smulyan attended SUNY-Postsdam and Hofstra University before he joined Woody Herman's Young Thundering Herd in 1978. In 1980, he became part of the Mel Lewis Jazz Orchestra then under the direction of Bob Brookmeyer.
Smulyan also found work with other important large ensembles including the Mingus Epitaph band, and the Smithsonian Jazz Masterworks Orchestra. Smulyan has shared the stage and the recording studio with trumpeters Freddie Hubbard and Dizzy Gillespie, saxophonist Stan Getz, pianist Chick Corea, timbales king Tito Puente, and R&B/blues and soul icons Ray Charles, B.B. King and Diana Ross.
Smulyan is a perennial (and 2014) winner of the DownBeat Critics and Readers Polls, and a five-time Grammy award winner for his work with B.B. King, Lovano, Holland and the Vanguard Jazz Orchestra. He teaches at the Manhattan School of Music, Rutgers University, and SUNY Purchase.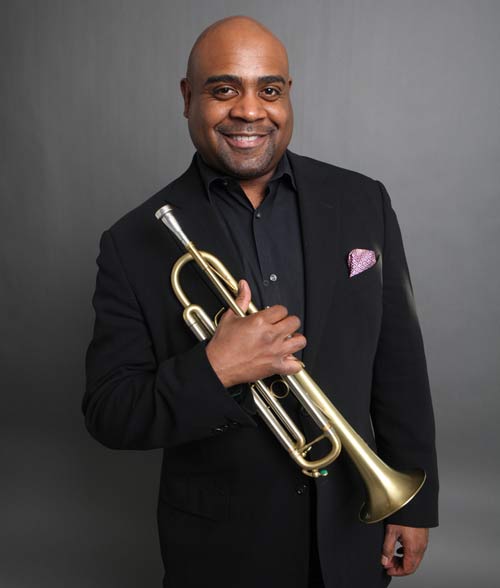 TERELL STAFFORD – TRUMPET
Based in New York, acclaimed trumpet player Terell Stafford has been hailed as "one of the great players of our time, a fabulous trumpet player" by piano legend McCoy Tyner. Stafford is recognized as an incredibly gifted and versatile player, he combines a deep love of melody with his own brand of spirited and adventurous lyricism. Stafford's exceptionally expressive and well defined musical talent allows him to dance in and around the rich trumpet tradition of his predecessors while making his own inroads.
Since the mid-1990's, Stafford has performed with groups such as Benny Golson's Sextet, McCoy Tyner's Sextet, Kenny Barron Quintet, Frank Wess Quintet, Jimmy Heath Quintet and Big Band, Jon Faddis Jazz Orchestra, Carnegie Hall Jazz Band and Dizzy Gillespie All-Star Alumni Band.
He is the Director of Jazz Studies and Chair of Instrumental Studies at Temple University, founder and band leader of the Terell Stafford Quintet, and Managing and Artistic Director of the Jazz Orchestra of Philadelphia (JOP).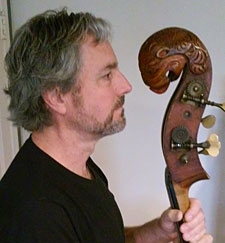 CHRIS SYMER – BASS
Chris has performed and/or recorded with Roger Kellaway, Bennie Maupin, Robben Ford, Theo Saunders, Kai Akagi, Kate McGarry, Tierney Sutton, Larry Koonse, Kim Richmond, Bob Florence and many more. Originally from Southern California Chris relocated to Seattle in 2002, where he makes his living as a freelance jazz musician. His recent projects have included recordings with The Johnaye Kendrick Quartet (Here, 2014), Jim Knapp's Scrape (2013) and Nelda Swiggett's Swingtet (2014).
Chris has played and taught clinics throughout Europe, Asia, North and South America. He has appeared on soundtracks for television, movies, theatre, performance art, and in settings from duos to big bands and symphony orchestras. Since May of 2000, Chris has been tuning in fifths and enjoys the altered palette of colors that tuning provides.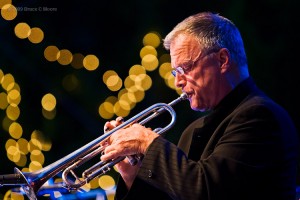 JAY THOMAS – TRUMPET
 Jay Thomas is a versatile multi-instrumentalist, and can be heard on over 60 recordings that run the gamut from hip-hop to acid-jazz, rock, Latin, and big band.
Jay has appeared in concert with Mel Lewis, John Clayton and Jeff Hamilton, Maria Schneider, Bill Holman, Bob Florence and Frank Wess. He has played festivals at Wolf Trap with Red Rodney and Ira Sullivan, the Aspen Jazz Festival with Herb Ellis, Jake Hanna and Mel Ryne (recorded with them on Roll Call), the duMaurier Jazz Festival with Chuck Israels Trio and with the Jay Thomas Quartet.
Jay toured Great Britain with jazz legend Slim Gaillard recording there with Slim, Jay McShann and Buddy Tate.
ERIC VERLINDE – PIANO
Pianist Eric Verlinde has excited audiences worldwide with his energetic and passionate performances. His music touches the very soul of the listener.
He has played with Arturo Sandoval, Randy Brecker, Eric Alexander, Terell Stafford, Mark Murphy, Luis Conte, Thelma Huston, Francine Reed, Kelley Gray, Don Lamphere, Jay Thomas, Buddy Cattlet, Greta Matassa, and Luis Peralta.
Eric is in high demand and is constantly performing, refining the sound and creating new music. His different groups create music that is pure, creative, spontaneous, superbly structured and melodic.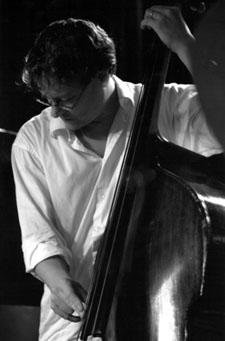 DOUG WEISS – BASS
In 1995 Doug Weiss recorded the first of two critically acclaimed Blue Note records under the leadership of pianist Kevin Hays. His relationship with Kevin, both intuitive and visceral, continues to the present with 10 cds recorded and many appearances in the United States and abroad.
In 1996 began Doug Weiss' association with legendary drummer Al Foster. Al's band has toured the world, playing more than 1000 concerts and recording 2 cds to date.
Weiss was featured, along with Billy Drummond and John Scofield, on Eddie Henderson's release "For All We Know" on Furthermore records. He is a member of the Eli Degibri quartet, touring Europe, Asia, and the Americas. He has recorded the Cd "San Francisco" and toured with renowned Dutch vocalist Fleurine and her husband, pianist Brad Mehladau. The group toured Portugal with Brazilian guitarist Chico Pinero in 2010. Doug Weiss has also performed and recorded with such notable figures as Toshiko Akiyoshi, Lee Konitz, Jacky Terrasson, Eddie Henderson, Lew Tabakin, Walt Weiskopf, the Vanguard Jazz Orchestra, and Joshua Redman.
Weiss currently resides in the Hudson River Valley, and is engaged in creating a new work by folk legend Pete Seeger, which is being produced by percussionist Jeff Haynes. Their previous effort, "Tomorrow's Children", won a Grammy for best children's album in 2010.
MATT WILSON – DRUMS
Matt Wilson leads the Matt Wilson Quartet, Arts and Crafts, Christmas Tree-O and the Carl Sandburg Project. Matt is integral part of bands led by Joe Lovano, John Scofield, Charlie Haden, Lee Konitz, Bob Stewart, Denny Zeitlin, Ron Miles, Marty Ehrlich, Ted Nash, Jane Ira Bloom and Dena DeRose among others.
He has performed with many legends of music including Herbie Hancock, Dewey Redman, Andrew Hill, Bobby Hutcherson, Elvis Costello, Cedar Walton, Kenny Barron, John Zorn, Marshall Allen, Wynton Marsalis, Michael Brecker, Pat Metheny, Bill Frisell and Hank Jones.
Wilson has appeared on 250 CDs as a sideman and has released 9 as a leader for Palmetto Records as well as co-leading 5 additional releases.
MARTIN WIND – BASS
Bassist and composer Martin Wind was born in Flensburg, Germany, and moved to New York in 1996 to study at New York University. He earned his Master's degree in Jazz Performance and Composition studying with Mike Richmond, Jim McNeely, Tom Boras, Mike Holober and Kenny Werner. Martin came in third at the 1995 International Thelonious Monk Bass Competition in Washington, D.C. and in 1996 he won the first Cognac Hennessy/Blue Note Jazz Search in Germany with his trio "Dreikland" and got to record an album for Blue Note Records.
Martin has released 10 albums as leader/co-leader currntly leads his own quartet featuring the talents of Sott Robinson (reeds), Bill Cunliffe (piano) and Tim Horner (drums). He is also in demand as a session player; his credits include movies such as "The Alamo", "Intolerable Cruelty", " Mona Lisa Smiles", "Fur", "The Bounty Hunter", and "True Grit".
Wind is on the faculty at New York University, as well as the National Youth Jazz Orchestra Germany.