February is often thought of as the month for romance, with Valentine's Day taking center stage. If you're looking for romantic places and things your sweetheart will love to do, look no further! Port Townsend abounds with breathtaking mountain and water vistas, offering magical spots to hold hands, steal a kiss or simply be together and catch up on one another's busy lives. Here are our Top 10 picks for you:
Saunter along the shoreline
Walk the beach from Point Hudson to Fort Worden State Park at mid to low tide when there's plenty of beach for wandering. Find a log to sit upon for a smooch to the sound of lapping waves. Look for whales on the horizon. Watch for eagles overhead. Breathe in the sea air with stunning views of Whidbey Island, Admiralty Inlet, Mt. Baker and Mt. Rainier.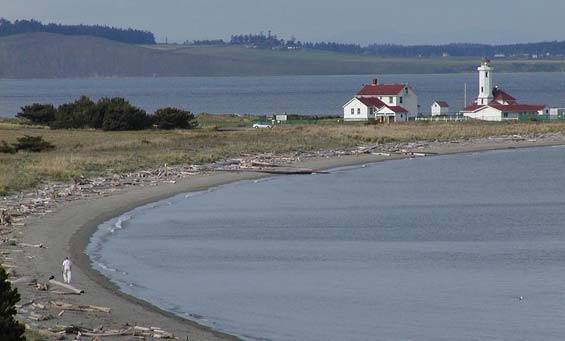 Shop for a memento for your true love
Galleries and boutiques abound downtown and there's no better place to find a unique gift for the love of your life—a keepsake to remember your time in Port Townsend. From February through June, the Port Townsend Main Street Program will have "Celebrity Concierges" downtown on Saturdays from 1-3 pm to offer directions and give a local's advice on the best to see and do.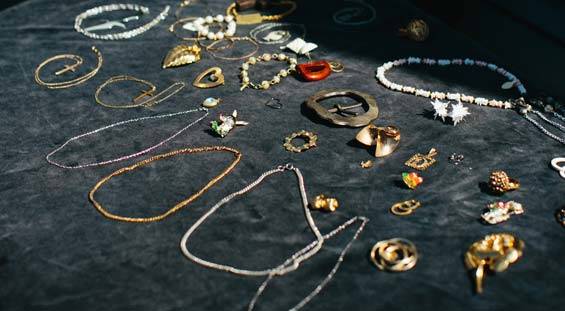 Enjoy a "swoon-worthy" meal
Known for its delicious eateries and special farm-to-fork local fare, Port Townsend is a foodie's dream come true. Whether you're looking for a quick bite for breakfast or lunch, or a romantic dinner to linger over, you'll find the perfect eatery to match your cravings. For dessert, indulge in hand-crafted chocolates from one of the local chocolatiers. A menu guide is available at the Port Townsend Visitor Information Center at 2409 Jefferson Street.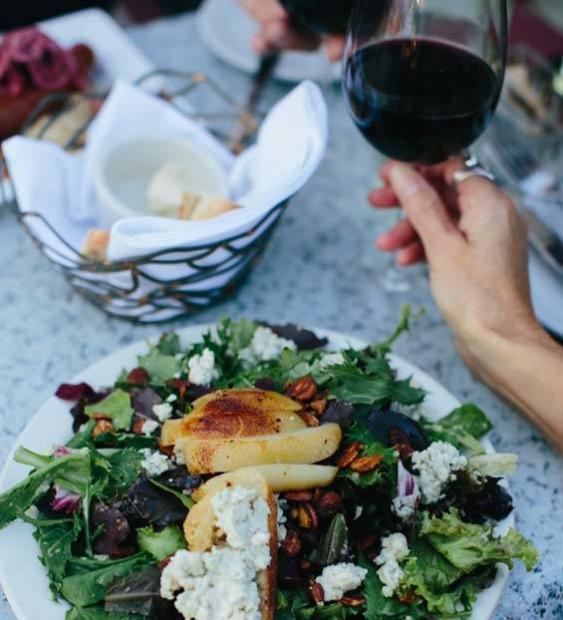 Sip and savor wines, ciders, brews and spirits
For two weekends in February—the 10th and 11th plus the 17th through 19th—the Red Wine, Cider & Chocolate Tour offers sumptuous wine and cider tastings across the Olympic Peninsula, with several located in or near Port Townsend. Let your temptations run wild with the unmatched, extraordinary blends of Washington grapes, apples and pears—paired with decadent chocolate and local culinary fare. For more information, go to www.olympicpeninsulawineries.org. Breweries, pubs, taprooms and tasting rooms for spirits are also scattered around town for your sipping pleasure.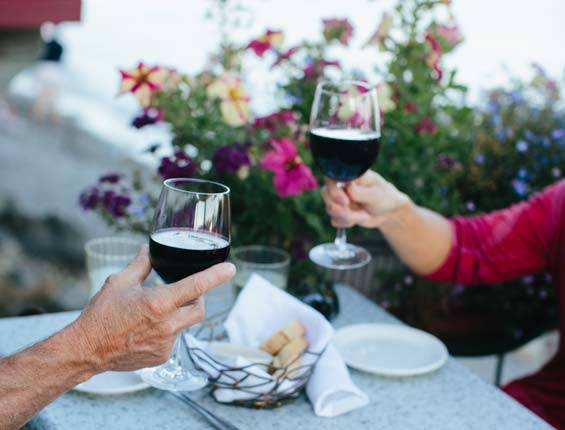 Find a swan
Swans are thought of as love birds since they mate for life, so can you imagine the romantic moment of seeing Trumpeter Swans in the wild? If you're driving to some of the wineries and cideries, you may spot them in flocks across fields and meadows. The area is a major North American winter flyway, welcoming tens of thousands of migratory waterfowl each winter. If you're lucky enough to view them in their winter habitat, consider it a gift of love from Mother Nature.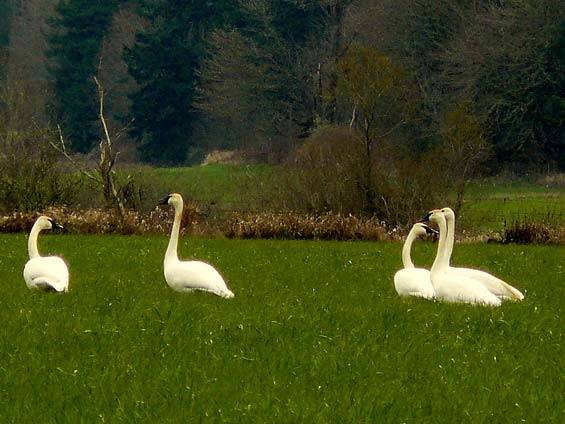 Hike or cycle the Larry Scott Trail
The trailhead begins in the Port of Port Townsend's Boat Haven and launches the renowned Olympic Discovery Trail which, when completed, will span the northern Olympic Peninsula to the Pacific Ocean. The first 7.5 miles on the Larry Scott Trail are groomed and walkable or ridable year 'round, perfect for just the two of you to get fresh air and exercise.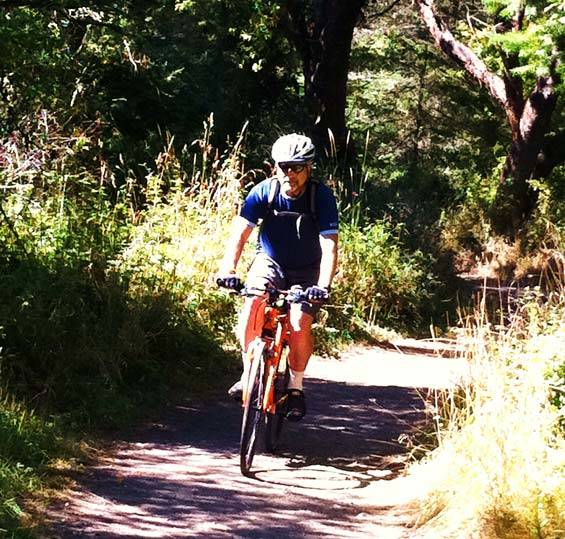 Explore Fort Worden
Fort Worden boasts 434 glorious acres amidst magnificent natural beauty with miles of trails, beaches and panoramic vistas of the Olympic and Cascade Mountains. There are several museums to discover and batteries for exploring from when it was a military base. And when you're ready to refuel with food and drink, enjoy the eateries on campus. For more information, go to www.fortworden.org.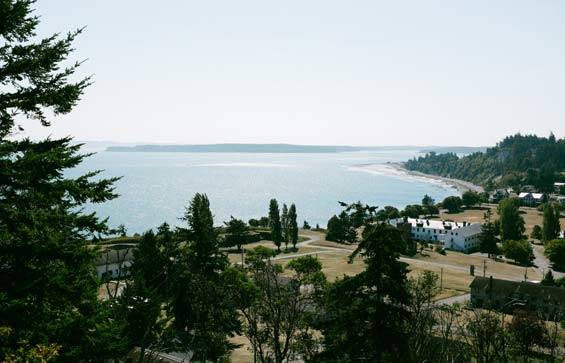 Ride the ferry to Whidbey Island
It's an easy to walk onto the ferry in downtown Port Townsend for a 30-minue ride to Coupeville. Once there, you can roam around Fort Casey, play on the sandy beach and return to Port Townsend. Views of the sea and mountains are unbeatable and Port Townsend's Victorian "skyline" is a delight from the water. Sneak a kiss when no one is looking.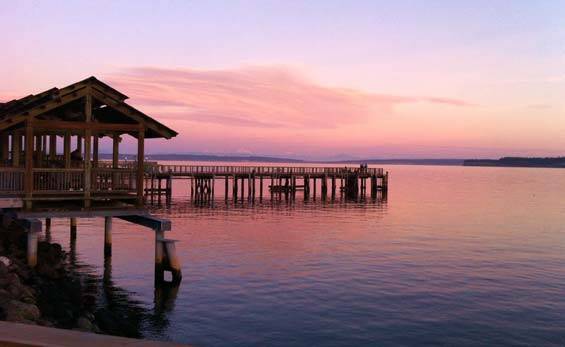 Pop the question
You've been thinking about it for months and now's the time! Port Townsend is an idyllic destination for engagements. A few suggestions could include: The gazebo in Chetzemoka Park. It's surrounded by towering evergreens and gardens with vistas of Admiralty Inlet, a perfect setting for that all-important moment. Or the historic Bell Tower has striking views of Port Townsend Bay, where a century ago, tall ships plied the waters.
Pick a venue
With the ring in place, why not explore venues where you can celebrate your love in style? From wedding locales to romantic hideaways for honeymoons and anniversaries, you're sure to find the perfect place for your special day and celebration.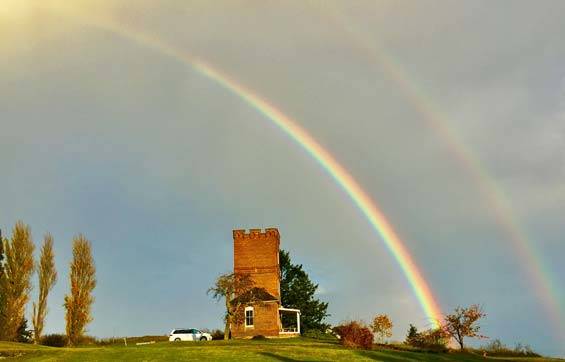 Port Townsend is an idyllic romantic destination—we can't wait to welcome you!