Port Townsend Featured In WA Lottery Commercial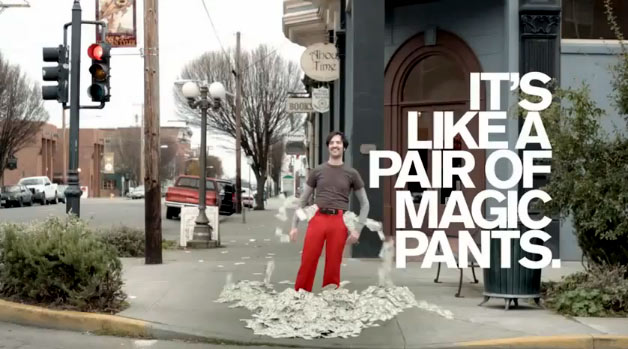 The historic and quirky charm of Port Townsend served as the backdrop to a new commercial for the Washington State Lottery. The ad showcases a man who discovers "Magic Pants" at a great value.
The town looks great – and hey – so do those magic pants!